Helmut Marko denies Daniel Ricciardo will replace Sergio Perez next season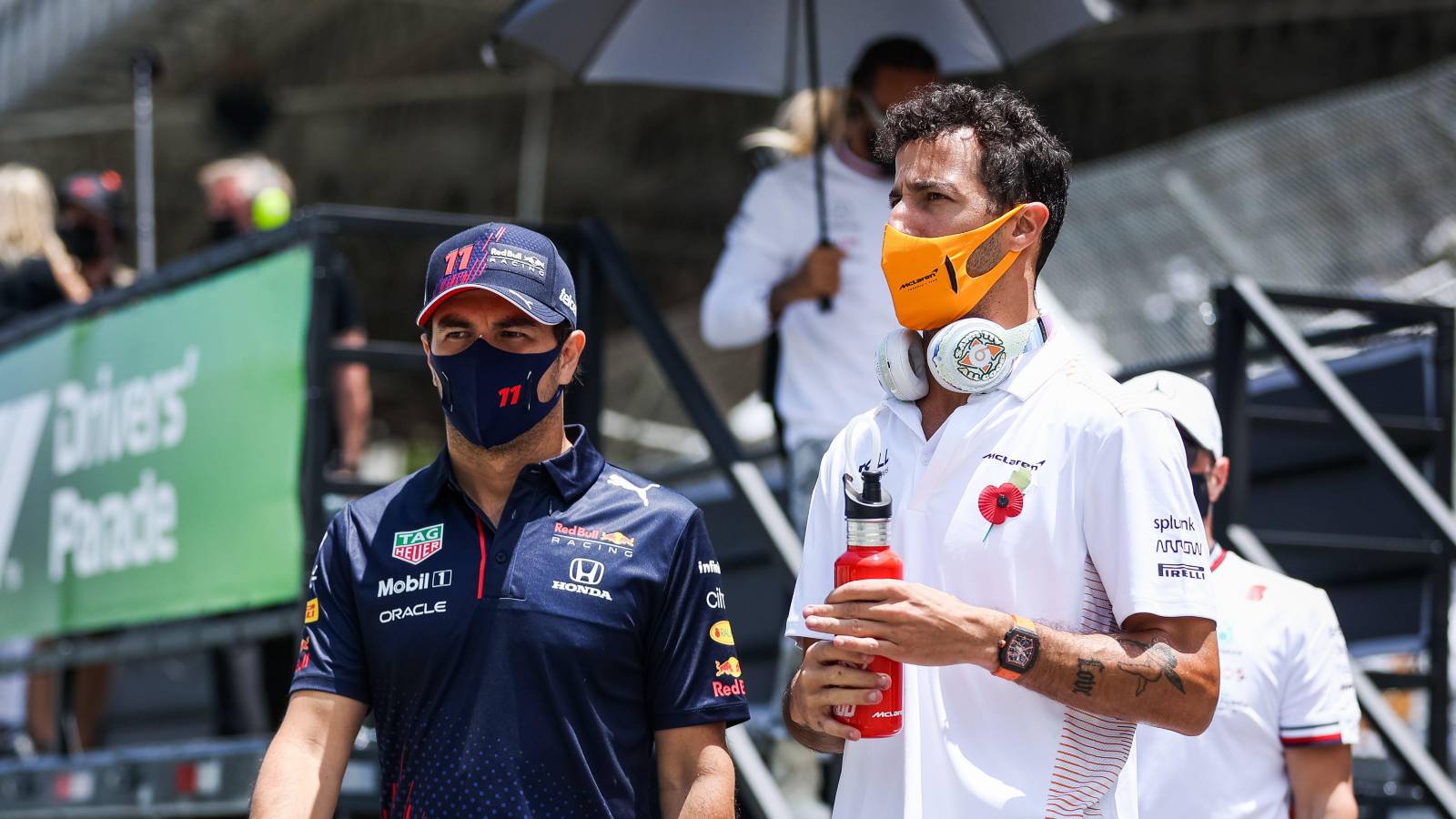 Helmut Marko has scoffed at reports claiming Daniel Ricciardo could replace Sergio Perez following his blow-out with Red Bull's star driver Max Verstappen.
Perez and Verstappen clashed at the Sao Paulo Grand Prix when the Dutchman ignored team orders to hand P6 over his team-mate.
While Verstappen confirmed with a simple "yes" that it was in response to something that had happened in the past, Perez hit out with a "it shows who he really is".
He later told the media: "After all I've done for him, it's a bit disappointing to be honest. I'm really surprised."
The Mexican driver was widely criticised by Dutch pundits for his "unnecessary and below the belt" criticism of Verstappen's character and has since apologised, saying his regrets it and they're once again friends.
However, with Marko seemingly letting slip that Ricciardo will be re-joining Red Bull next season as their reserve driver, former driver turned pundit Ralf Schumacher reckons Verstappen would rather have the Aussie as his team-mate.
"Not 100 per cent sure that Perez will still be the team-mate next year," Schumacher said as quoted by Motorsport-total.com.
"I think Ricciardo has a good chance. Behind the scenes it must be very, very aggressive and I think Max wants a new combination.
"Max is now the spearhead of Red Bull. I could imagine his contract also gives him the opportunity to have a say in who drives next to him.
"And I think he prefers Ricciardo."
Schumacher's comments were put to Marko, the 79-year-old quick to deny it.
"This is news that has not come from us," he told Sky Deutschland.
As for letting slip on Ricciardo returning to the team, the Austrian having said 'Ricciardo will be our third driver', he now says the word "if" was missing from the sentence.
"I said 'if' we take him as the third driver," he insisted. "If' was lost.
"We are negotiating with Daniel, but nothing has been signed yet."
Ricciardo has also denied that the Red Bull move is a done deal. "It's not, I can tell you now. Nothing is done," he said.
"Look, as I have said before, I have nothing to hide.
"From even a contractual point of view in terms of, I guess I'm free to talk and whatever but there's nothing done.
"If something was done, trust me, I'd be saying it. So there's nothing holding that back."
Read more: Mika Hakkinen: Max Verstappen is a driver who 'remembers yesterday'