Helmut Marko draws a line under Sao Paulo, 'everything has been clarified internally'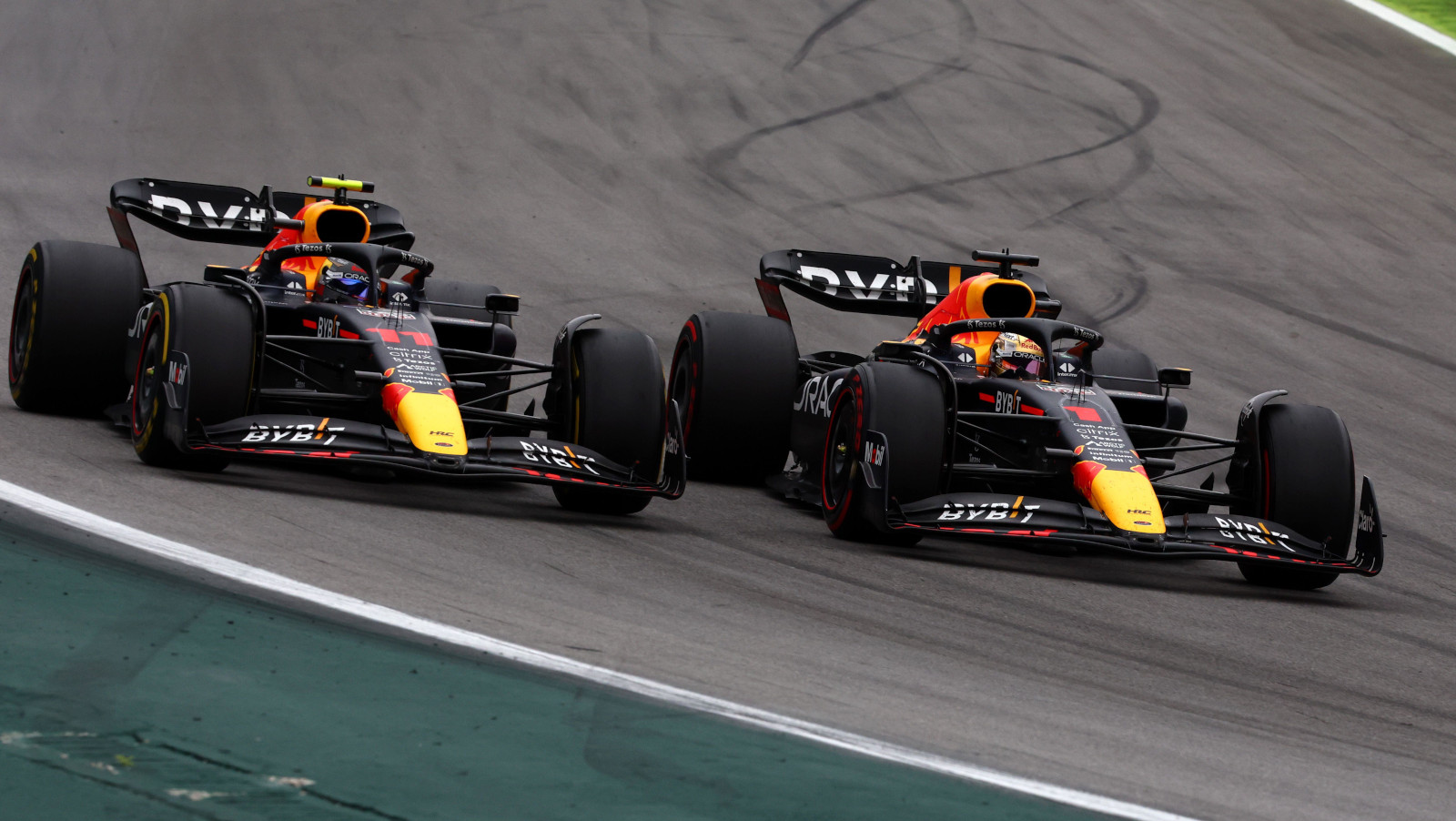 Max Verstappen "will" work for Sergio Perez at the season-ending Abu Dhabi Grand Prix, that's the word from Helmut Marko after the Dutchman ignored team orders at the Sao Paulo race.
What on the surface seemed to be a harmonious relationship between Verstappen and his latest Red Bull team-mate, Perez, that went up in smoke in Sunday's grand prix at the Interlagos circuit.
Verstappen was on the back foot for most of the 71 laps after an early clash with Lewis Hamilton left him with a broken front wing, the Dutchman having to pit for repairs.
He recovered to run seventh before taking sixth place off Perez following a late Safety Car restart for Lando Norris's power-less McLaren.
He was, however, told at the time he needed to catch Fernando Alonso or relinquish the position back to Perez.
He didn't catch the Alpine, and he didn't give the position back.
Verstappen was defiant in his actions, telling his team over the radio he'd told them "already last summer. Don't ask that again to me."
Perez, needing the extra points in his fight to finish runner-up in the standings ahead of Charles Leclerc, was fuming: "This shows who he really is."
Verstappen was late to the TV interviews, the driver first engaging in a sitdown with his bosses and Perez.
He later told Sky Deutschland: "I sat down with Sergio, Christian and Helmut and I explained everything why I didn't let him pass.
"In the end you always have to look further and if he needs help in Abu Dhabi, then I will support him there."
Marko has made it abundantly clear to his driver it is definitely a "will" help.
"From his point of view Max will do everything possible there so that Checo can achieve second place in the World Championship," said the Red Bull advisor.
"That here in Brazil has been ticked off and clarified and we're going to Abu Dhabi with this premise.
"Everything has been clarified internally, we will work as a team there."
With Perez P7 in Sunday's race and Leclerc finishing fourth, the two will go into the season finale tied on 290 points.
Leclerc, though, is ahead by virtue of his three race wins to Perez's two.
Read more: Christian Horner quizzed on Max Verstappen's team order refusal at Sao Paulo GP