Marko: A driver's girlfriend had coronavirus
Helmut Marko has revealed that a girlfriend of one of the driver's in Red Bull's ranks tested positive for coronavirus.
With the 2020 season taking place during a global pandemic, each driver and every other member of the paddock is tested multiple times each race weekend.
If anyone, including a driver, tests positive for COVID-19, they have to leave the paddock immediately and self isolate. This what happened to Sergio Perez at Silverstone, and he missed both races there.
Marko, who wasn't happy with the number of people not wearing masks in Sochi, has revealed that two from the Red Bull ranks were lucky not to suffer the same fate as the Mexican.
"There was great life there [in Sochi], good-humoured fans, great weather, just a good atmosphere in the city, [but] outside of the paddock there were very few walking around wearing masks," he told speedweek.com.
"It will not be able to continue like this with the restrictive measures. We had a driver whose girlfriend was infected and he wasn't infected. Another was at a party where three infected people were present, and he was also negative."
If Marko is referring to the Red Bull drivers specifically, then he's talking about Max Verstappen and Alex Albon. However, that may not be the case in a few months.
Get your hands on the official Red Bull 2020 collection via the Formula 1 store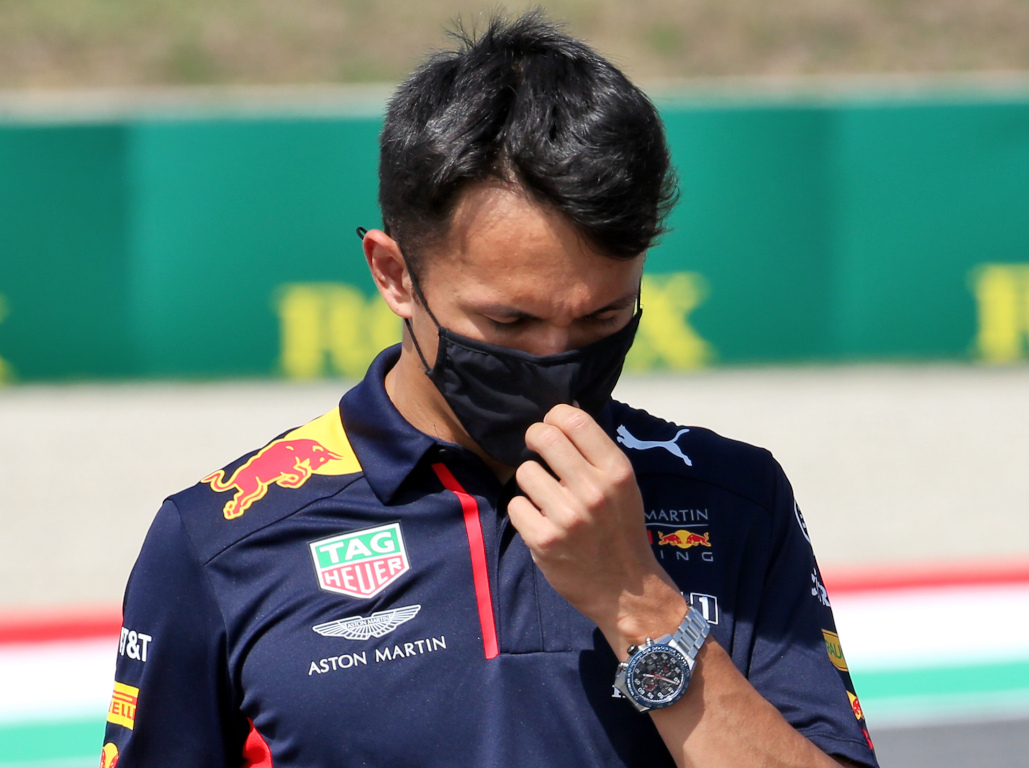 With Albon struggling for much of the season, Pierre Gasly, Sergio Perez and Nico Hulkenberg have all been linked with his seat.
While Marko says that the preference is to keep Albon, he refused to rule anything out.
"If Alex Albon performs well, he stays. If not, there will be deliberation," he added.
"We would then see which drivers that are good are on the market. But that's not an issue at the moment."
Who will drive for Red Bull in the future isn't the only uncertainty, with Honda recently announcing that it will depart the sport after next season.
However, Marko isn't panicking as, apparently, he and Dietrich Mateschitz have known it was coming for a long time. Longer than Christian Horner, in fact.
"We are working in all directions because we knew about Honda's decision for a long time," he said.
"Mr Horner is a team principal, but not involved in strategic matters. Mr Mateschitz and I have known for a long time."
"There is an option to exit at the end of each year. This is not our priority. When we have the facts together, Mr Mateschitz will decide."
Follow us on Twitter @Planet_F1 and like our Facebook page