Marko explains Verstappen engine penalty decision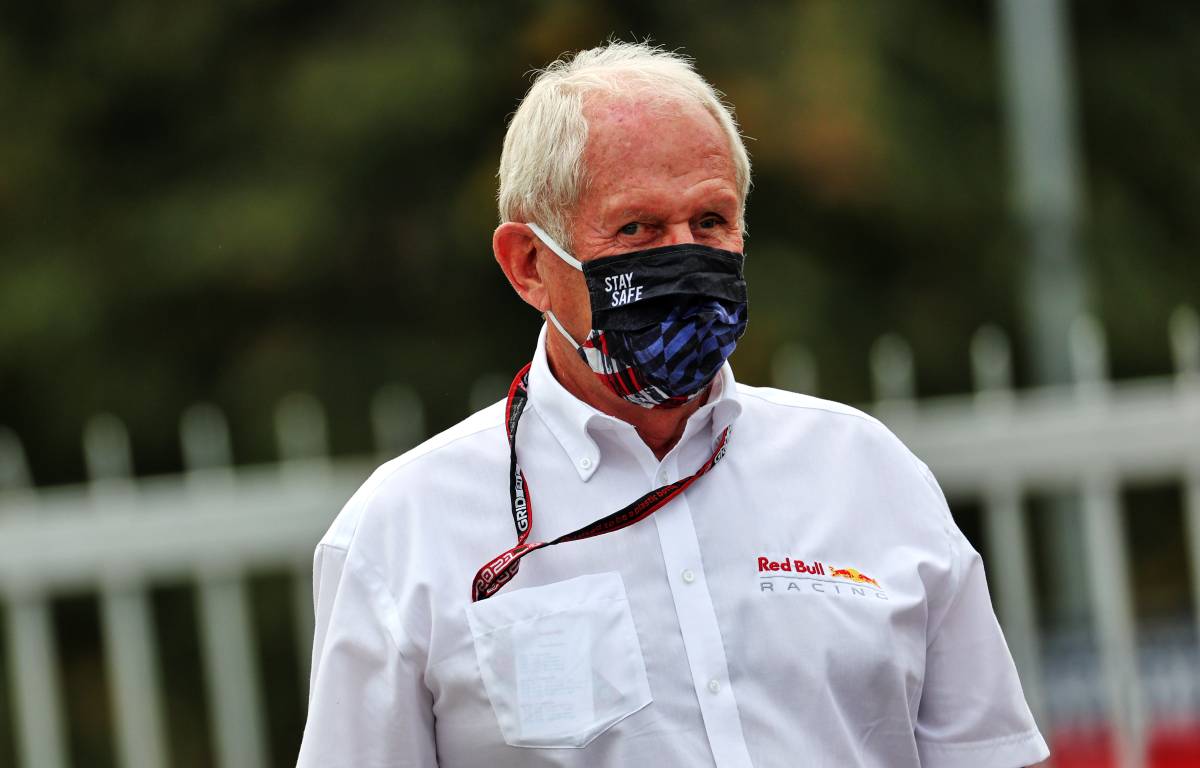 Helmut Marko has outlined the rationale behind Red Bull's decision to take Max Verstappen's engine penalty at the Russian Grand Prix.
Verstappen is to start the race at Sochi from the back of the grid as new Honda power unit parts will be used in his car for the fourth time this season.
The penalty had been hanging over the Dutchman since the summer break and damage limitation is the name of the game as he fights Lewis Hamilton for the World Championship, five points ahead with eight rounds remaining.
Marko, head of Red Bull's driver development programme, said after Friday practice in Russia the team had an option to only change two elements of the power unit which would have meant just a 10-place grid penalty.
But after considering that, and also factoring in Mercedes' pace advantage at a track where they have a 100% victory record, plus Verstappen's three-place grid penalty for his collision with Hamilton in Italy last time out, they had decided to go the whole hog.
🗣 "We thought it would be best to take the engine penalty here in Russia, we took everything into account and we of course considered the weather for tomorrow." @Max33Verstappen on #RussianGP Friday 👉 https://t.co/5EK44khwxv pic.twitter.com/sg4y2irhJ7

— Red Bull Racing Honda (@redbullracing) September 24, 2021
F1 TV are offering PlanetF1 readers 10% off both monthly and annual subscriptions! In order to claim this fantastic discount, click the following link and use the promo code PLANETF10 at checkout!*
*The offer ends at midnight on September 26 and excludes Netherlands
"Mercedes being so strong here…let's say we finish third in qualifying," Marko told Motorsport.com. "[Three] plus three is six, so 16th – because we could have changed with only 10 places penalty – we had that choice.
"But between 16th and 20th doesn't make a difference. So we chose to take everything. It's safety, and you can attack in the coming races. You don't have to worry."
Asked what Verstappen can achieve in Sunday's race, Marko added: "Qualifying doesn't matter for us, so we will focus on race set-up. It's depending on how the race is going, is there a Safety Car or not?
"On the other hand, nobody thought you could overtake at Zandvoort and [Sergio] Perez went up to, I think, eighth place with an extra stop. I think a lot of things are possible."
Verstappen had suggested the likelihood of qualifying being disrupted by rain had played a part in Red Bull's decision.
If qualifying is able to go ahead on a damp circuit, it lessens the chances of Mercedes locking out the front row and racing off into the distance on Sunday.
However, the forecast suggests qualifying may not even be able to take place at all on Saturday and could be put back until Sunday morning, which is expected to be drier.
Is Russian Grand Prix about damage limitation for Red Bull?
Damage limitation for Red Bull in Sochi?
Russia has not been Red Bull's favourite circuit, but Sergio Perez needs to up his game in qualifying to help the team.