Helmut Marko recalls his first meeting with design guru Adrian Newey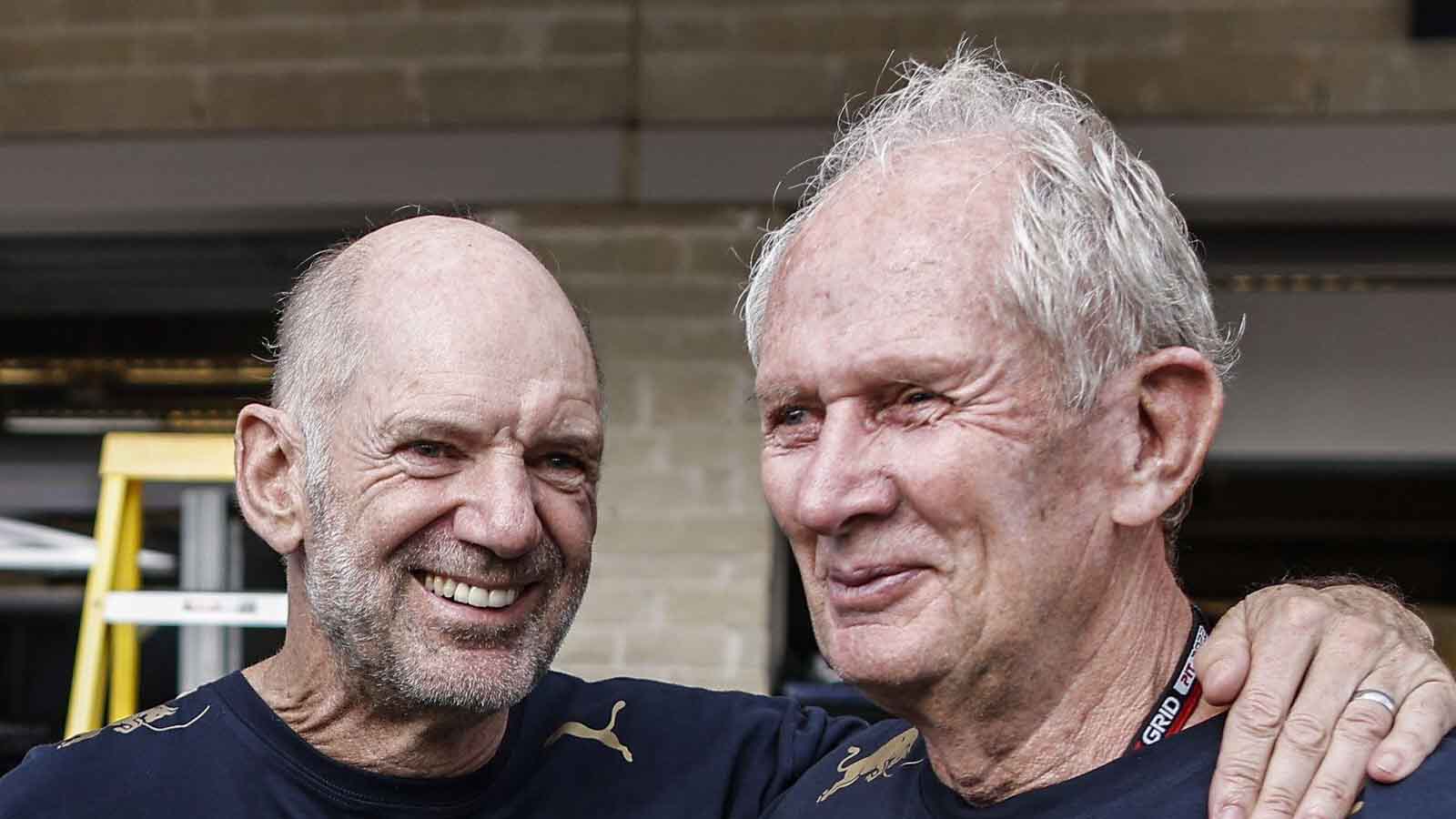 Helmut Marko admits Adrian Newey "gazed a little bit strange at me" when they first met, with the Red Bull motorsport advisor keen on bringing the prolific designer on board.
In Newey's book, 'How to Build a Car: The Autobiography of the World's Greatest Formula 1 Designer', his account of being approached by Red Bull came with something of a blunt approach from Marko, writing that his opening salvo went along the lines of: "I am Dr. Helmut Marko. I work for Red Bull. You will call me."
Newey, working for McLaren at that time, was being courted by Red Bull as they made their way into the sport, and he eventually answered Marko's calls to join the team in time for 2006.
The rest, as they say, is history – having been at the helm of the designs of five Constructors' Championship-winning cars, including this season's Red Bull RB18, with six Drivers' titles having been won in his spell at the team to boot.
But it came in part as a result of that first encounter between the two, as Marko recalled.
"He gazed a little bit strange at me," Marko admitted in an interview with Road & Track magazine. "Look, when Red Bull decided to go into F1, people thought we were just a fun company making bigger parties than the others.
"My approach was to be as competitive as possible. I am direct about what we expect, and in the end, it worked out."
Continuing on the theme of direct expectations, Marko was also pressed about the public nature with which he often speaks about his drivers, being unafraid to criticise anyone who underperforms in public while giving interviews.
"We make championships possible," he reasoned when asked about this style. "Of course there is a lot of pressure. But if you can't stand pressure, racing is the wrong business for you."
The Newey-led Red Bull RB18 design has taken 16 race wins in the 20 rounds so far in 2022, with Max Verstappen taking an all-time one-season record 14th victory in Mexico City last time out, with two races to go.
Red Bull have already sealed up the Drivers' and Constructors' titles for 2022 – Newey's 11th Constructors' and 12th Drivers' crown respectively.
Read more: Christian Horner: 'Max Verstappen's achievements don't get the recognition they deserve'