Helmut Marko again questioned about a Red Bull team boss role for Sebastian Vettel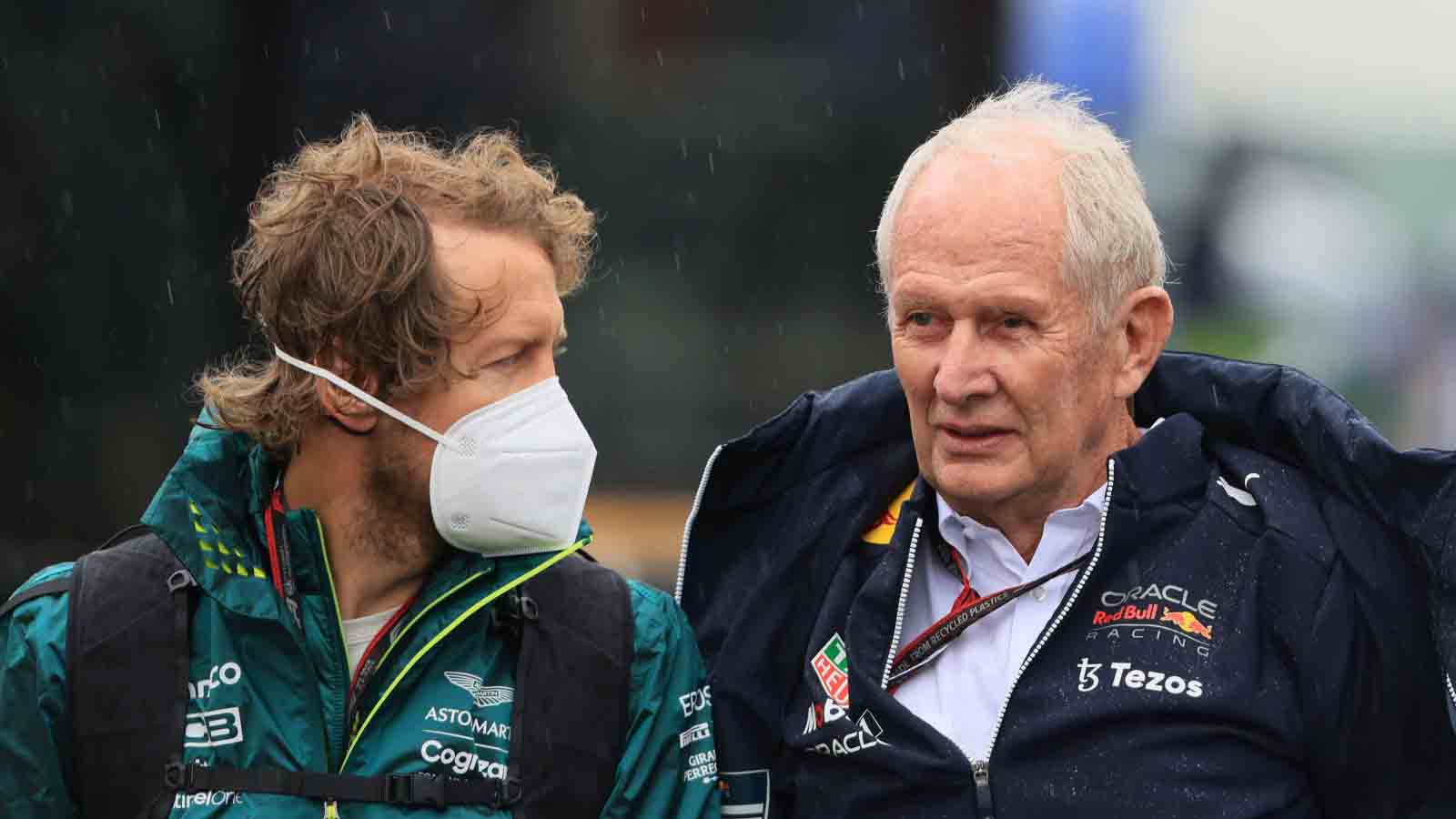 As Sebastian Vettel contemplates trying his hand at rallying, Helmut Marko has reiterated he'd like to see his former Red Bull charge in a Formula 1 management role.
Vettel retired from Formula 1 last season, the 35-year-old saying his goals had "shifted from winning races and fighting for championships to seeing my children grow."
He added: "Committing to my passion the way I did and the way I think it is right [that it] does no longer go side-by-side with my wish to be a great father and husband."
Often asked about what would come next, the German said that was still undecided although rumours began to emerge suggesting he could make a foray into rallying.
Marko, though, would like to see him one day return to the Formula 1 paddock in a team management role.
PlanetF1 recommends
Race of Champions: Mick Schumacher finishes P2 in Champion of Champions
10 storylines to be excited about ahead of the new F1 2023 season
"I think he has to find himself first and see what he wants exactly," the Red Bull motorsport advisor told RTL as Vettel competed in his first post-F1 event at the Race of Champions.
"One of his arguments as to why he left was his family life, and if he were to come in management-wise in a managerial position, it would take just as much effort, just as much travel, as he had now."
It's not the first time the 79-year-old has put forward that suggestion, but insists it has nothing to do with his former relationship with Vettel.
Rather, Marko says it is belief Vettel would do well in the job "from the lessons learned from what Sebastian Vettel can achieve.
"We know how he works. We know he is an open-minded, intelligent young man."
For now, though, Vettel has ruled out both a team boss and driver coach role given the massive commitment that takes.
"It depends on the role and how serious it is," he said. "I'm definitely not going to become an expert and run around telling the guys in the car what they're doing wrong."
As for whether he is considering rallying, that question was put to the four-time F1 World Champion at the Race of Champions.
And it's one he carefully sidestepped.
"I have a huge admiration for rally drivers, I think it's an incredible skill," he said.
"It's a great sport. There's the racing element and the skill, but it's different in many ways. I think the drivers are great and I don't think they get the limelight they deserve. The discipline as well – it's very different as a sport.
"So, I don't know. I think it would be a lot of work, but maybe something that, after a while, if it starts to itch… It would be very different, a huge challenge."