Helmut Marko grateful Max Verstappen's 2022 recovery didn't need '35 to 36 races'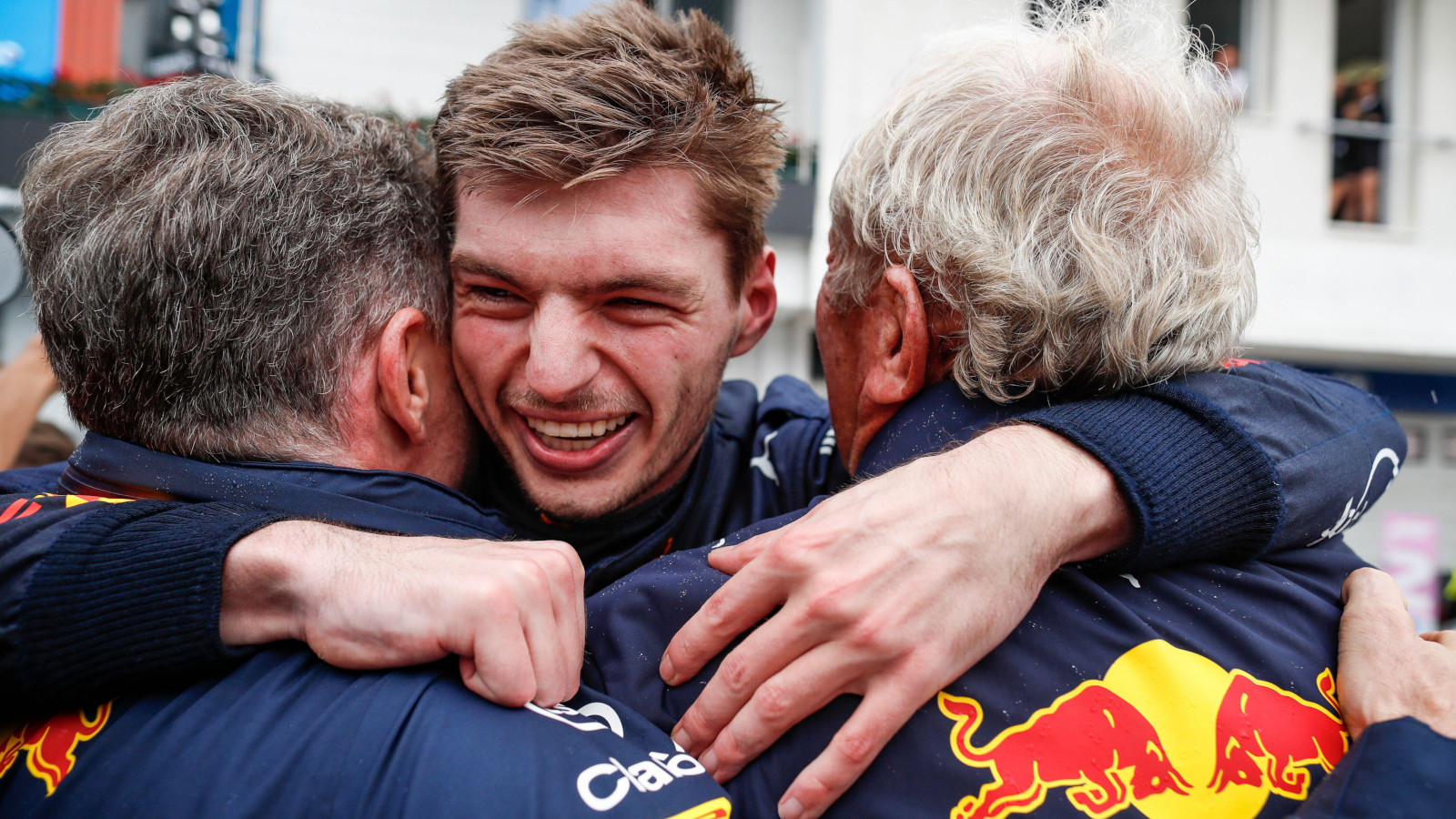 From 46 points behind after three races to winning the World title by 146, Helmut Marko says Red Bull didn't need the "35 or 36 races" Max Verstappen feared to overturn his deficit in the championship.
Verstappen's title defence got off to a tricky start, the Dutchman retiring from two of the first three races while running up in a podium position. The only positive was that the car had pace, and the one race he did finish, Saudi Arabia, he won.
He was, however, despondent about his chances of bagging a second World title.
"We're already miles behind, so I don't even want to think about the championship fight at the moment," he said at the time with Marko adding that Red Bull had a "tough task ahead of us".
But three races, and three wins, later Verstappen turned his 46-point deficit into a six-point lead. From there he didn't look back.
Winning 15 races in total, a new single season record, he clinched the Drivers' Championship in Japan with four races to spare such was his dominance. He also set a new record for the biggest deficit overturned on the way to a World title.
Speaking to ServusTV, Motorsport.com quotes Marko as saying "we were 46 points behind after three races" with Verstappen ruing that he "needs 35 or 36 races" to turn that around.
"We revised that," he continued. "We made the turnaround and, especially during the season, we went from a car that was overweight and not easy to set up to creating a car that worked everywhere. Except for Brazil, we limped there.
"But otherwise – in the whole development, in the whole championship – we can only say: The team did an excellent job, both drivers did a great job and that will be difficult to repeat next year."
Budget cap penalty looms large for Red Bull
Red Bull also won the Constructors' Championship title this season, ending Mercedes' eight-year reign. It is, however, a blessing and a curse.
While it comes with more money, each position said to be worth about an extra 10 million, it also means the loss of wind tunnel and CFD time under F1's Aerodynamic Testing Restrictions [ATR] rules. Under ATR each position on the championship is worth seven percent of the overall time with P10 receiving the most and P1 the least.
However, Red Bull's ATR time has been further restricted by their budget cap penalty meaning they have just 63 percent of the overall time.
Marko has called it a "handicap" saying it means each time Red Bull go into the wind tunnel it "has to be perfect".
"Thank God the rule change [from 2022 to 2023] is relatively small with the higher underbody and we had a very good car this year."
He is, however, confident Red Bull can rise about the penalty and challenge for a third successive title.
"We're relatively optimistic that we'll at least be up there again," said the 79-year-old. "With the drivers and the team, which will remain the same overall – this continuity throughout the company is incredibly important – I think we're in a good position. "
He added: "Max's self-confidence is growing and growing. Well, it can go on like this, it won't, but it could."
Read more: Lewis Hamilton compares Red Bull off-track drama to 'Kardashian show'