Helmut Marko feeling 'heavy loss' of Dietrich Mateschitz at Red Bull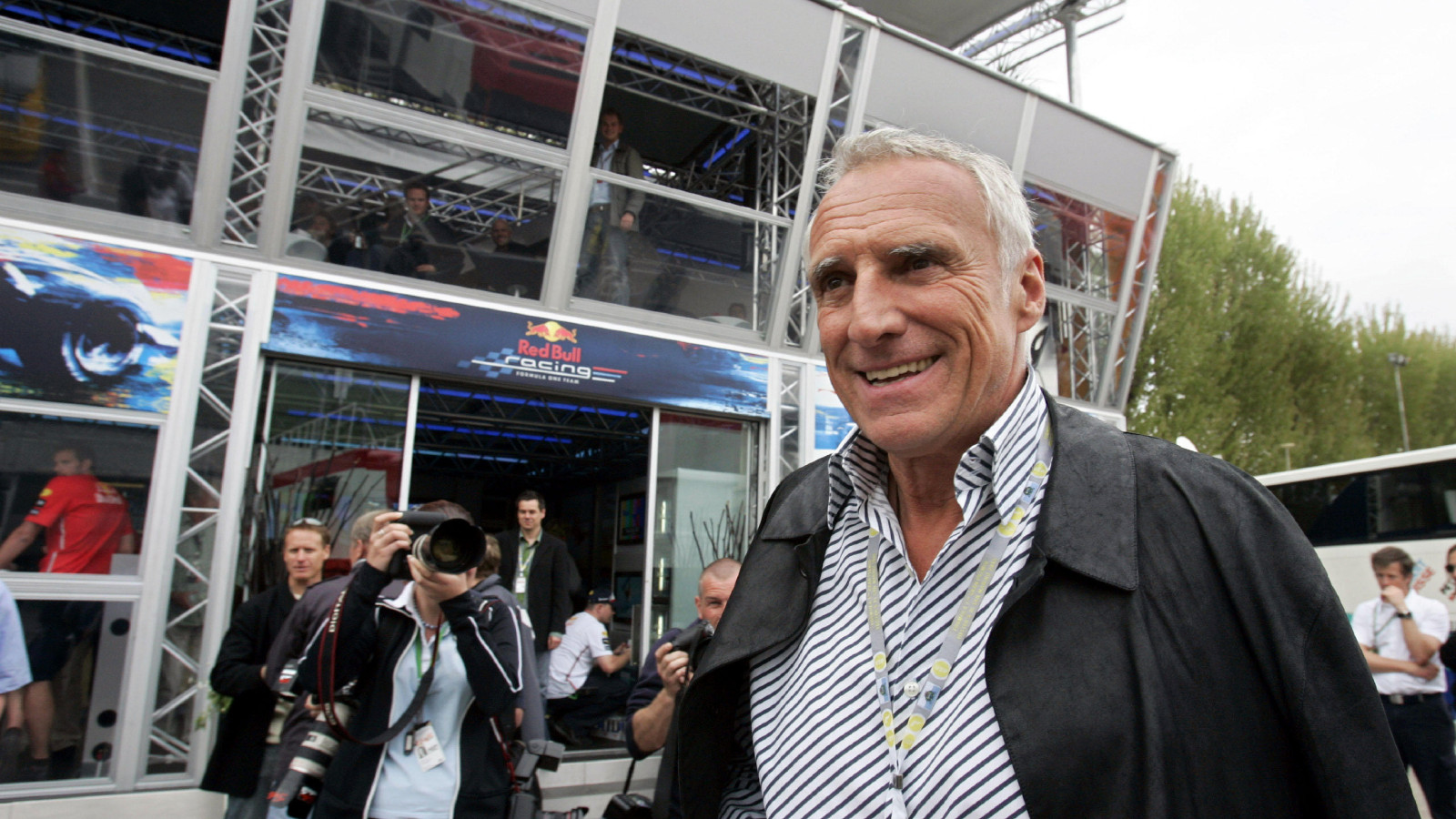 Red Bull special advisor Helmut Marko has been speaking about the grief he has felt following the death of the company's co-founder Dietrich Mateschitz.
Mateschitz died at the age of 78 in October 2022 following a lengthy battle with pancreatic cancer. His death, which coincided with the United States Grand Prix, was met with widespread sadness from the F1 community given the Austrian's impact on the sport through Red Bull and AlphaTauri/Toro Rosso.
The wheels have kept moving, with Oliver Mintzlaff taking over the role left by Mateschitz, but Marko has been feeling the loss of his colleague and friend.
The two first worked together in 1999 when Marko joined to oversee the Red Bull driver development programme and like Christian Horner, Marko has been with the F1 team since its origins in 2005.
Having been of a similar age and both from Austria, Marko said his friendship with Mateschitz was similar to the one he shared with another Austrian, Niki Lauda.
"I'm missing him [Mateschitz] a lot. This is the second heavy loss. The first was Niki Lauda, ​​with whom I [was] friends and worked with for decades," Marko told RTL.
PlanetF1 recommends
Is Fernando Alonso about to turn Aston Martin from nice losers into ugly winners?
F1 stats: Which drivers have scored the most points without winning a race?
Top 10 greatest Formula 1 seasons to end in Championship heartbreak
"It's getting more difficult. You have to make the decisions alone, you no longer have the opportunity to exchange ideas at the same level. Whenever there were problems, he saw a solution.
"He was never destructive, he was always forward-thinking, optimistic, and he gave all the people opportunities – not just here at Red Bull – and believed in projects and encouraged, radiated confidence – even at [our] last meeting."
Marko went into further detail of that last meeting which Max Verstappen also attended at Lake Wolfgang near Salzburg.
"That was at Lake Wolfgang in September together with Max Verstappen. It was a very long meeting," the 79-year-old said, who also revealed he used to call Mateschitz after every race.
"There is a certain emptiness, and initially these five minutes and this summary were missing immediately after a race. You have to see how you can overcome it or how you can cope with this situation."
Life must go on though and Marko said he already spoken with Mintzlaff and that more discussions would be held in the near future.
"[In the winter] I had a long conversation with Oliver Mintzlaff, the new person responsible for our Formula 1 project.
"It was a very constructive conversation. The next one will follow soon," Marko told Sport1.