Helmut Marko hints at no sandbags even as early as Day One in pre-season testing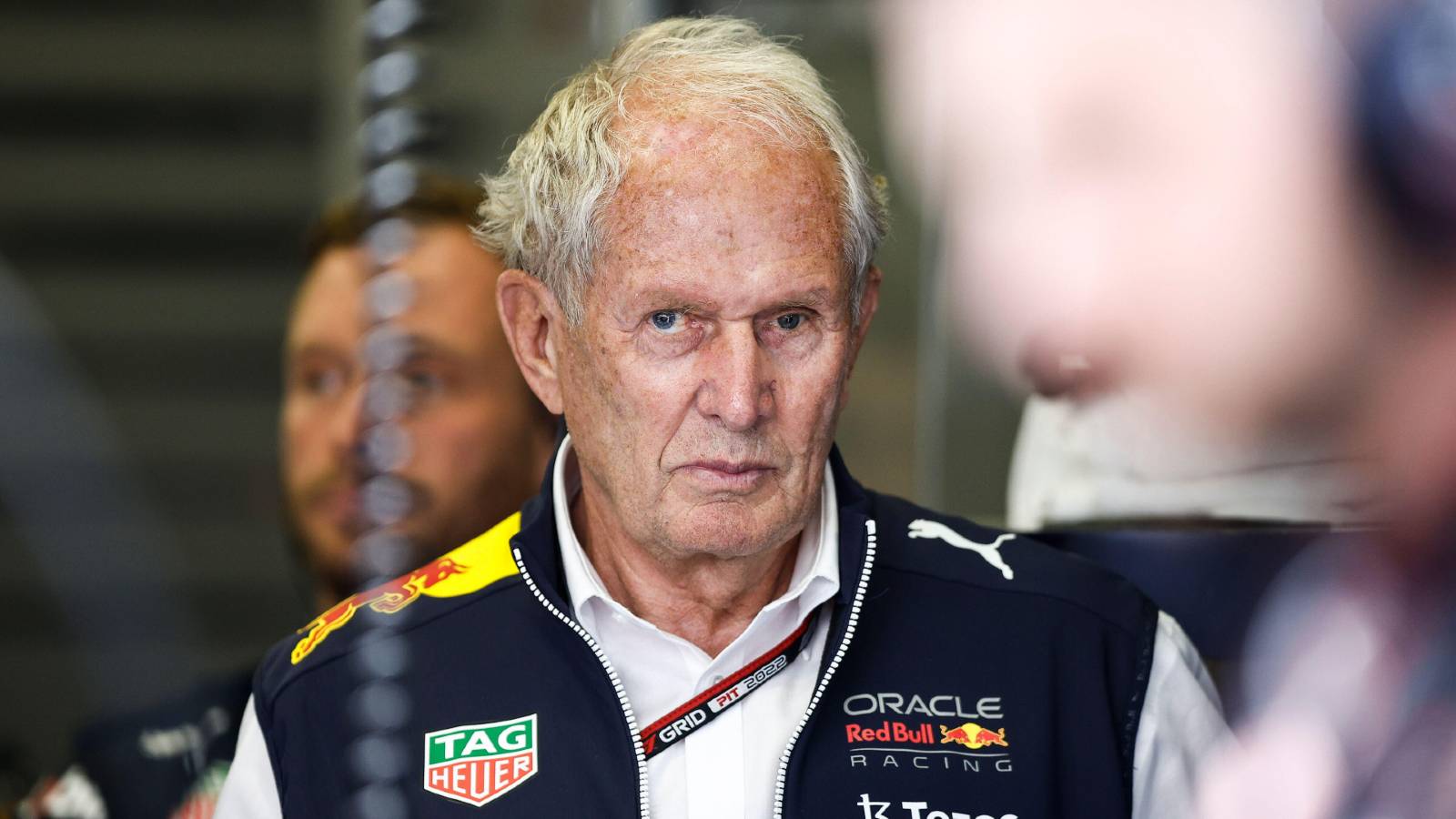 With just three days of pre-season testing before the first grand prix, Helmut Marko reckons the sandbags will be coming off very quickly as teams have to "set times as quickly as possible".
While last year the teams have six days in which to put their new cars through their paces in pre-season testing, this year that's been reduced to just three with one solitary test taking place at the Bahrain International Circuit.
That test begins on Thursday with Max Verstappen in action for Red Bull before he hands the car over to his team-mate Sergio Perez.
Thursday's running will mark the first time fans, and rivals, have seen the new RB19 as Red Bull opted for a livery launch while only releasing renderings of the new car.
It was spotted during a shakedown but that was behind closed doors and footage of that was blurry at best.
As such all eyes were on the new RB19 as it made its first appearance on Thursday morning, the new Red Bull featuring an interesting sidepod design that has an undercut that goes up to the middle of the car. That undercut tunnel is, without a doubt, the biggest on the grid.
But don't expect Red Bull to be running a lot of flow-vis paint runs at a mandated pace in the new car with Red Bull advisor Marko conceding time if of the essence.
The 79-year-old explained to F1 Insider: "We only have three days. You can't do big function tests there, you have to set times as quickly as possible.
"It is important that you already know at the first race a week later which car set-up you are going to start the weekend with – both in qualifying and in the race."
PlanetF1.com recommends
F1 2023 testing live: Updates and timings from Day 1 in Bahrain
Zak Brown visits Red Bull factory with shock McLaren partnership rumoured
Max Verstappen reveals dream F1 driver line-up with no room for Lewis Hamilton
But while he believes the teams will be on it from the first day of pre-season testing, he concedes they won't open their engines completely before the first qualifying session in Bahrain.
That's in just over a week's time with the first race starting the weekend after pre-season testing.
"However," he continued, "everyone will still only let their pants down in qualifying in Bahrain. But due to the short test time, there is much less leeway than before."
Red Bull head into this season's championship feeling the effects of their budget cap penalty which includes the loss of wind tunnel time.
Despite that former Mercedes motorsport chief Norbert Haug believes they'll still go into the new season as the team to beat.
"Red Bull had the best car to build on in the second half of the 2022 season," he said. "And Max Verstappen, who was extremely strong last year, will not get worse. The bar is set very high for the others."