Helmut Marko: 'Thank God' Honda are continuing with their Red Bull support
Helmut Marko has expressed relief about Honda's change of heart in continuing to support the Red Bull Powertrains programme.
Honda are no longer officially a Formula 1 engine manufacturer, having announced well over a year before the dramatic end to the 2021 campaign that last season's Abu Dhabi Grand Prix would be their final race.
Of course, from their perspective, the arrangement ended on the perfect note as Max Verstappen clinched the Drivers' title in his Honda-powered Red Bull.
With the Red Bull Powertrains project having had to be set up at speed to be effective from 2022, Honda therefore initially agreed to a one-year period in which their expertise would continue to be on call.
However, that has now been extended through to the end of 2025, at which point the engine rules will change and Red Bull are expected to join forces with Porsche – whose entry into F1 is expected to be imminently confirmed.
It means the pressure is off Red Bull to be entirely self-sufficient, and that is welcome news for Marko.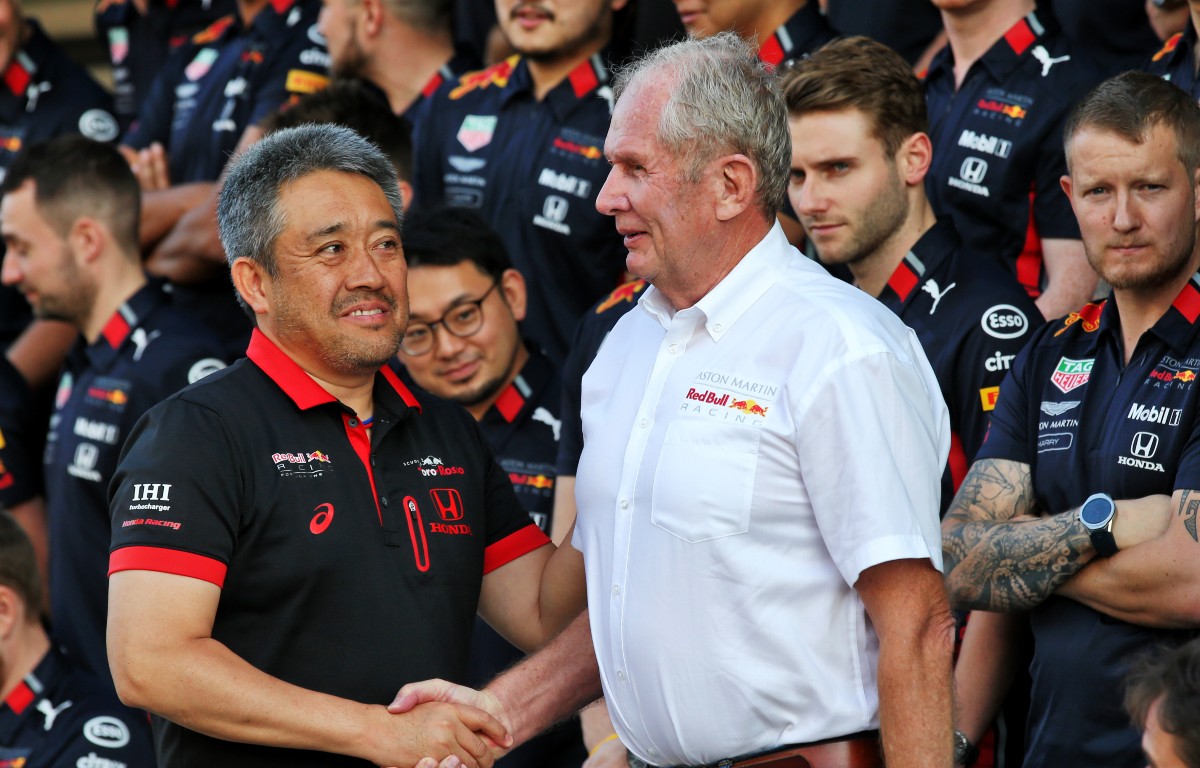 "Thank God there has been a change in thinking from the Japanese," Red Bull advisor Marko told Motorsport.com.
"In the original plan, we would have had to run the engines ourselves from 2023 onwards. But then you also need spare parts and 90% of those suppliers are in Japan.
"Thank God that has now been reversed, otherwise it would have been a real problem for us technically, logistically and also in terms of language. Now Honda continue to arrange everything."
Asked whether Red Bull will continue to receive the complete engines from Honda, Marko replied: "Completely, yes. We get those engines sealed and cannot look inside them. That is also important for our status as a newcomer in 2026, by the way."
That point was in relation to the concessions Red Bull-Porsche would be seeking within the new engine regulations compared to Mercedes, Ferrari and Renault.
In terms of protecting the newcomer status, Marko explained: "The engine arrives in a box and if there is anything wrong with it, only Honda people are allowed to work on it."
That begs the question of why Red Bull Powertrains have hired such a large workforce, including a sizeable number of experienced recruits from Mercedes.
"We are talking about 300 employees at the moment and they are all working on the next engine regulations," said Marko.
"If a new brand joins us in 2026 (Porsche) then we can join forces. That new partner can then use all the facilities we already have, and that is of course a big plus.
"If a new brand joins us, it can immediately count on a factory with six test benches. In terms of facilities, we go for the best of the best."