Helmut Marko: Max Verstappen's pay packet 'really annoys' Lewis Hamilton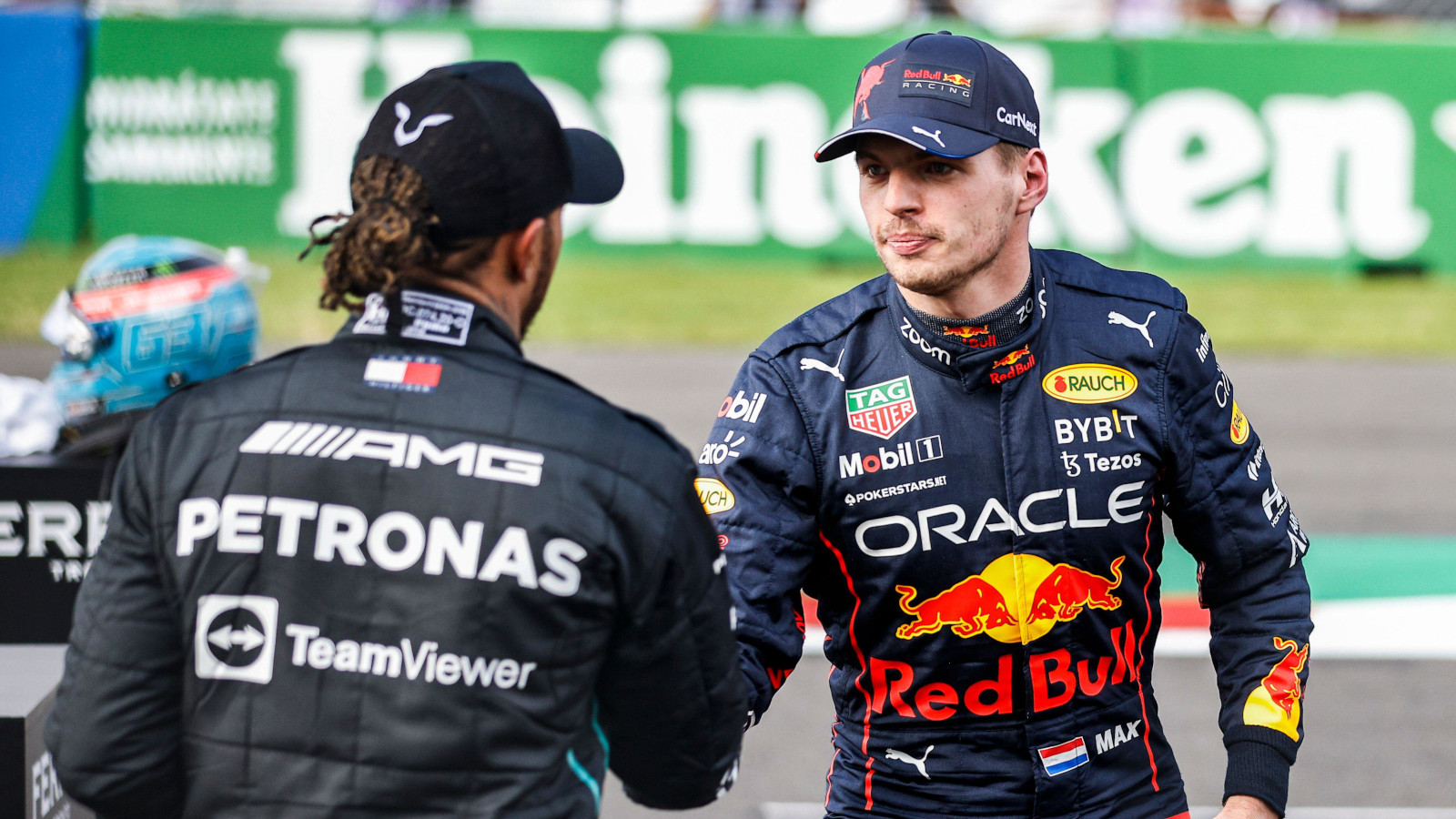 Red Bull advisor Helmut Marko says there are "two things that really annoy Lewis Hamilton" right now, with Max Verstappen's pay packet being one of them.
Hamilton is into the final year of his contract with Mercedes, and while rumours of the Ferrari team potentially snatching Mercedes' seven-time champ have rumbled away for some time now, it was recently that such chatter seemingly got a little more serious.
It was claimed in a report by Mail Sport that Ferrari are waving a £40million-per-season deal at Hamilton in a bid to lure him to Maranello, as the iconic team search for a route to their first taste of title glory since 2008.
Mercedes team boss Toto Wolff has rubbished the validity of the claim, though Marko over at Red Bull has moved to point out a couple of reasons why Hamilton may be growing frustrated at Mercedes and would contemplate this change of scenery at Ferrari.
The first reason relates to title success, and with that having not been achieved since 2020, plus the Red Bull door being closed, Marko can see this being grounds for why Hamilton could roll the dice with a Ferrari switch.
"There are two things that really annoy Hamilton," Marko began in conversation with F1-Insider.com. "Firstly, that he is no longer World Champion and will have a hard time becoming one again in the future.
"He knows that there is no place for him at Red Bull. And whether Ferrari is better for him than Mercedes in the future in sporting terms is not set in stone."
That then brings Marko onto the second reason, which is where he believes Red Bull's star driver Verstappen, and the money he earns for his talents, comes into play.
Financial figures for F1 2023 suggest that Verstappen's Red Bull contract earns him a base salary $20 million higher than Hamilton's with Mercedes.
Marko believes Ferrari would be the key for Hamilton in this alleged ambition to usurp Verstappen as F1's highest-earning driver once more.
"Apart from the sporting perspective, Lewis is anything but happy about the fact that he is no longer the best-earning driver in Formula 1," Marko claimed. "That is now Max Verstappen.
"At least he could change that with Ferrari's help."
PlanetF1.com recommends
Toto Wolff responds to the latest Lewis Hamilton to Ferrari 'rumour'
Four reasons why Lewis Hamilton to Ferrari rumours make zero sense
Can Lewis Hamilton and Mercedes change narrative in Monaco?
As per the original plan, we would by this stage, on the eve of the Monaco Grand Prix, have had a pretty good idea of how successful Mercedes' first major upgrade of the season has been.
But alas, the Emilia Romagna Grand Prix was sadly cancelled due to flooding in the region, which meant the introduction of this new-look W14 has been pushed back to Monaco.
Ultimately, the Hamilton to Ferrari rumours come from the fact that Mercedes are struggling once more in F1 2023 to lay a glove on the dominant Red Bull team, and so a move to Ferrari, while very much a sideways once considering their own struggles, would nonetheless not be an obscene team swap considering the circumstances.
However, if this W14 upgrade does bring about a clear step in the right direction for Mercedes, then really it would make little sense for Hamilton to bid farewell to the eight-time Constructors' champs, especially having previously expressed his desire to be a Mercedes for life guy.
This upgrade certainly could spell the end for this Hamilton to Ferrari talk, which could come as soon as Monaco if team and driver hit the ground running.