Marko: Red Bull junior Lawson has 'capacity' for F1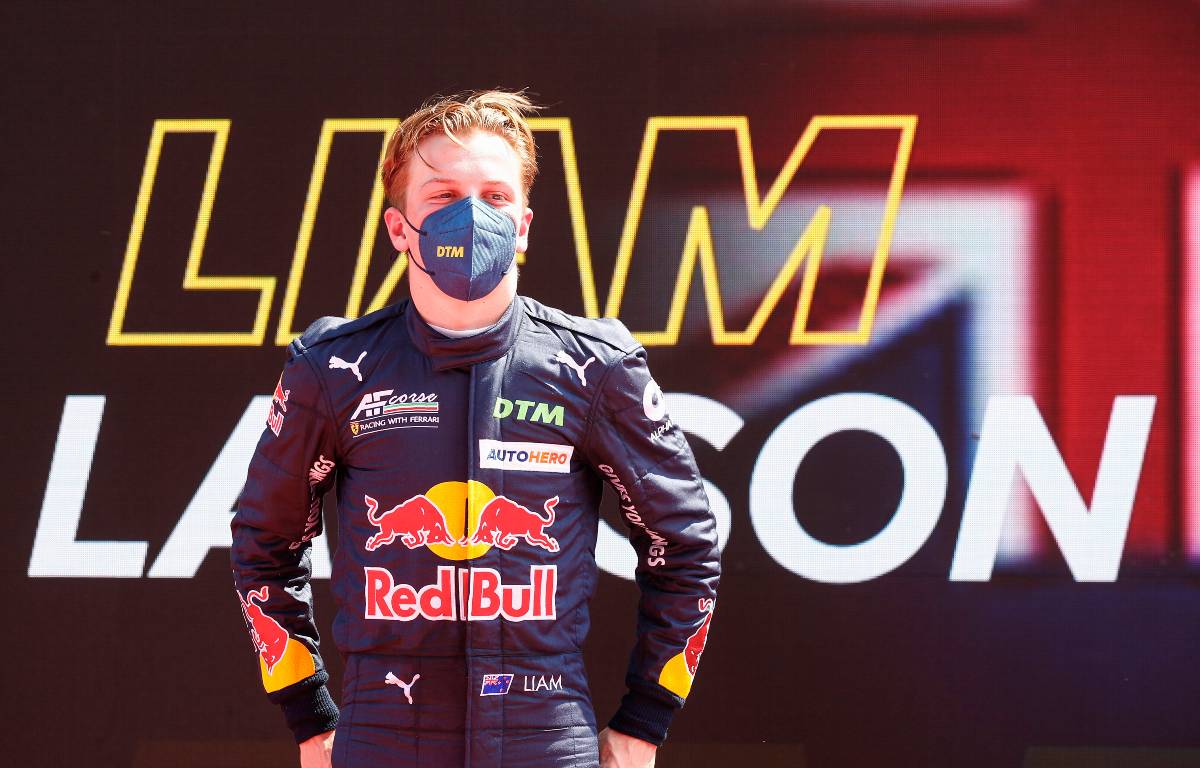 Red Bull's driver programme boss Helmut Marko rates his protege Liam Lawson highly, but is not putting a timeframe on his F1 breakthrough.
Lawson, a 19-year-old New Zealander, first linked up with the Red Bull Junior Team in 2019 and since then his career has very much been on the up.
After finishing P5 in the 2020 F3 Championship, Lawson earned a promotion to Formula 2 for 2021 and already has a race win and pole position to his name, as well as a further podium finish.
On top of his F2 efforts, Lawson has also been competing in DTM where currently he sits P2 in the Drivers' Championship, claiming a win and two P2s in four races.
Marko has been especially impressed with the versatility the youngster has been displaying, moving between series so seamlessly.
"A very down to earth guy, hard working, when he makes a mistake he admits to it and he had some bad luck like the disqualification from Monte Carlo [in F2] this year," said Marko of Lawson while speaking with NewstalkZB.
"He made a mistake, or a team made a mistake, I'm not so sure what happened. But it was nothing to do with his performance. He did a superb race, it was harsh.
"He is also very, very ambitious and works with the engineers. If he sees a weakness, he works on it and it goes away. But what's most amazing is how quickly he can change from Formula 2 to DTM.
"God gives him unbelievable speed and car control. What we do through our system is shaping him and preparing him to the technical side – he is doing simulator stuff at Milton Keynes.
"That gives us the possibility to see how he would perform in a Formula 1 car."
Here we go again for Round 3 of the DTM championship in Belgium 💪

Tune in to watch all the DTM live and for free – https://t.co/8H0gco2gjA

SATURDAY
• Q1 – 7.55pm NZT
• Race 1 – 11.15pm NZT

SUNDAY
• Q2 – 8.05pm NZT
• Race 2 – 11.15pm NZT#redbullracing #redbulljuniorteam pic.twitter.com/8r8HuYS1zM

— Liam Lawson (@LiamLawson30) August 6, 2021
Red Bull merchandise is available to purchase now via the official Formula 1 store
Decision time is looming for Red Bull on their driver choices for 2022 and Marko expects those final calls to arrive "after the end of September".
He certainly sees the "capacity" to be a Formula 1 driver in Lawson, but when that will happen is "another question".
"We will make an evaluation after the end of September," confirmed Marko.
"But being consistently a front runner in F2, and also in F3, and now also showing in a Ferrari GT car that he is competitive against far more experienced people, it shows he has the capacity to be in Formula 1. When is another question."