Helmut Marko believes Max Verstappen can secure 14 wins this season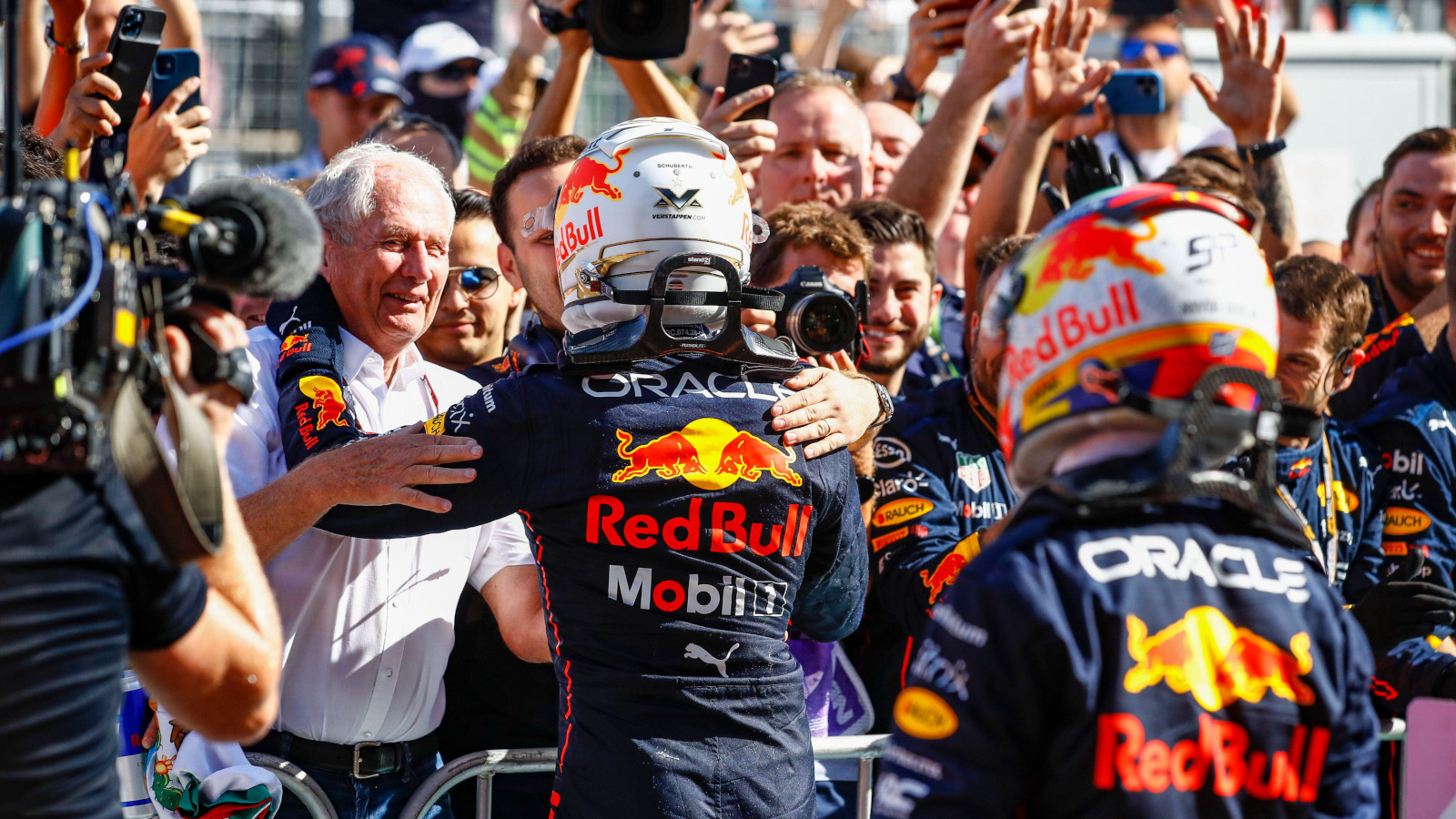 Helmut Marko has predicted Max Verstappen could reach 14 wins this season, which would set a record for the most in a single campaign.
Before the 2021 season, Verstappen had 10 career wins to his name but now, just one and a half years later, he has more than trebled that figure.
He has 31 wins in his career, the joint seventh most in F1 history alongside Nigel Mansell, and could quite easily break the record tally for the most in a single season.
The record currently stands at 13 with both Michael Schumacher (2004) and Sebastian Vettel (2013) having achieved that figure.
Following his latest victory at Monza, the Dutchman has 11 wins this season from 16 races and given his dominance, there is a very high chance he will go on to not only equal the record but break it by some distance.
Of the drivers with 11 or more wins in a single season, Schumacher is the only one to boast a better win percentage than Verstappen's current 68.75%. With six races left this season, Verstappen could end on a success ratio of 77.27%, comfortably surpassing Schumacher's 72.22%
Verstappen has been backed by Red Bull senior adviser Helmut Marko to break the record and the Austrian predicted 14 wins was a realistic target for the driver and the team.
"He managed it relatively easily again," Marko told Sky Sports Germany when discussing the Italian Grand Prix. "It was a pity the race ended under the Safety Car. We had the upper hand but it was amazing how quickly he took the lead.
We nailed it 👌🇮🇹

We had an amazing start and I was able to quickly get in my rhythm. The car was absolutely flying and really enjoyable to drive all weekend, great work once again team! pic.twitter.com/vx7oTVKRFH

— Max Verstappen (@Max33Verstappen) September 11, 2022
"Everything is fine and now we need one more win, then he will set the record (note Verstappen needs two wins to equal the record). Maybe we can do 14 wins."
Verstappen became the focus of the tifosi's annoyance at the manner of the ending at Monza, and Marko agreed it would have made for a great finish had it ended under normal conditions.
"That was certainly not the right decision," the 79-year-old said of the Safety Car decision. "The Safety Car picked up the wrong driver and you have to stop the lapped ones being waved through. It doesn't matter at all and it would have been a great finish. Maybe tighter for us and a disadvantage, but we have to put the sport first."
Ferrari's Mattia Binotto defended the team's fans by stating they were not booing Verstappen but instead the FIA's call.