Marko: 'I can't believe where Max braked at Turn 1!'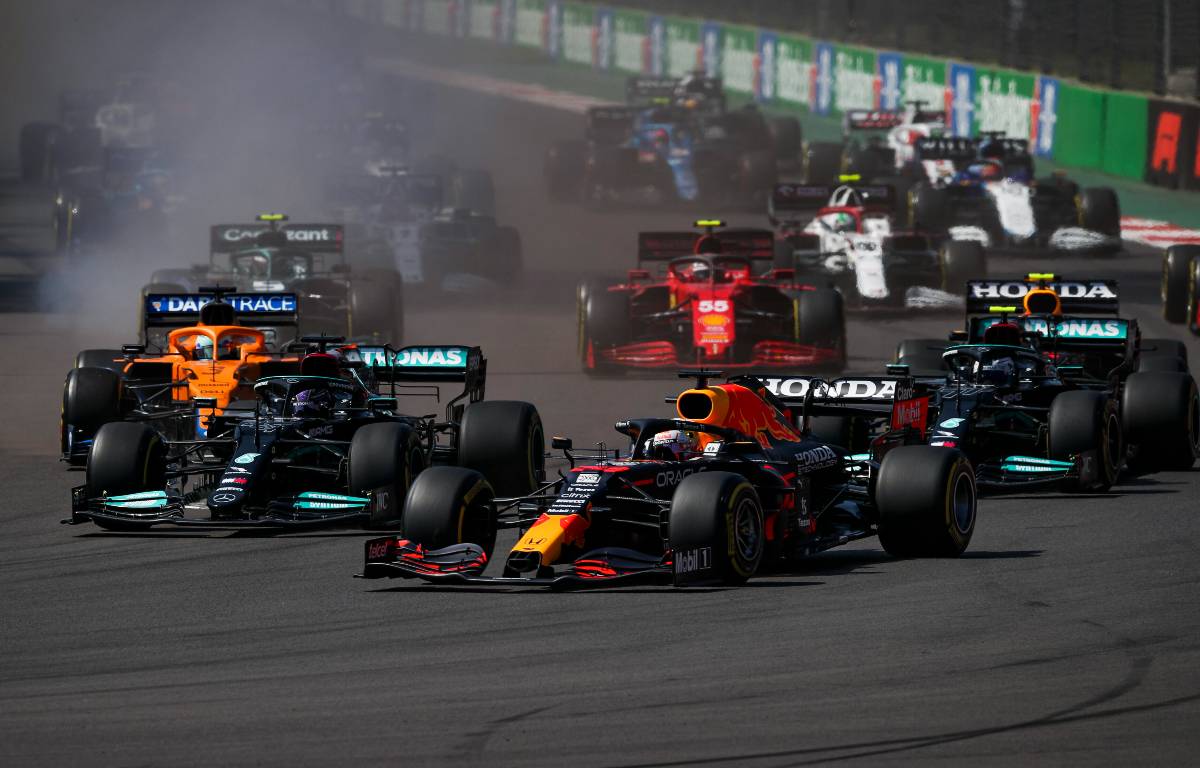 Red Bull driver programme boss Helmut Marko thought that Max Verstappen's braking point at the Mexican GP start was physically impossible.
Starting P3, Verstappen picked up a tow from the pole-sitter, Mercedes' Valtteri Bottas, finding space on the outside in the run down to Turn 1.
Then braking super late, a tactic he had practiced throughout the weekend and even pre-race, Verstappen passed Bottas and title rival Lewis Hamilton, setting him up for what turned into a comfortable victory.
Verstappen's win delivered on the pace advantage which many suspected Red Bull had over Mercedes in Mexico, but how late he applied the brakes into Turn 1 and yet still made the corner, was astonishing to Marko.
That start matched the atmosphere on Sunday 👌

Amazing scenes at lights out in Mexico 🍿#MexicoGP 🇲🇽 #F1 pic.twitter.com/7edfeQxubr

— Formula 1 (@F1) November 8, 2021
As quoted by Speed Week, Marko said: "That was an almost perfect day. I can't believe where Max braked in the first corner! That was a braking manoeuvre beyond the realms of possibility.
"Our form curve is on the rise, now we have to achieve a one-two soon and secure the gap to Mercedes. Nobody in recent years had won from pole position here in Mexico, so that had made us optimistic. Our car is fast everywhere."
Sergio Perez came extremely close to delivering the one-two finish which Marko craves, closing in rapidly on Hamilton with fresher tyres but ultimately unable to make the overtake to claim P2.
Marko felt that if Perez was able to start his hunt of Hamilton a few laps earlier, then the pass would have happened.
"Pérez unfortunately attacked Hamilton a bit too late. One or two laps more and he would have got Hamilton," Marko suggested.
"Lewis' tyres were pretty worn. I'm not one to chew nails, but Pérez's catch-up was stressful."
Qualifying had been a disappointment for Red Bull as Mercedes stole the show, locking out the front row.
But Marko said the team knew they had the performance required to win the race, and Verstappen was able to deliver on that in style.
"After qualifying it hadn't looked so good for us, but we knew we had the speed we needed to be able to win the race," Marko confirmed.
"We had everything under control after Verstappen's great manoeuvre in the first corner and Max was able to pull away from the field."
Verstappen now takes a 19-point lead over Hamilton into the Sao Paulo Grand Prix, where up to three extra points are available thanks to sprint qualifying being in use.
Red Bull meanwhile have reduced the deficit to Mercedes in the Constructors' to a single point.
Max Verstappen can taste the championship
The Dutchman had the race wrapped up from the first corner, and Lewis Hamilton could do nothing about it.