Marko sees a more mature, less aggressive Max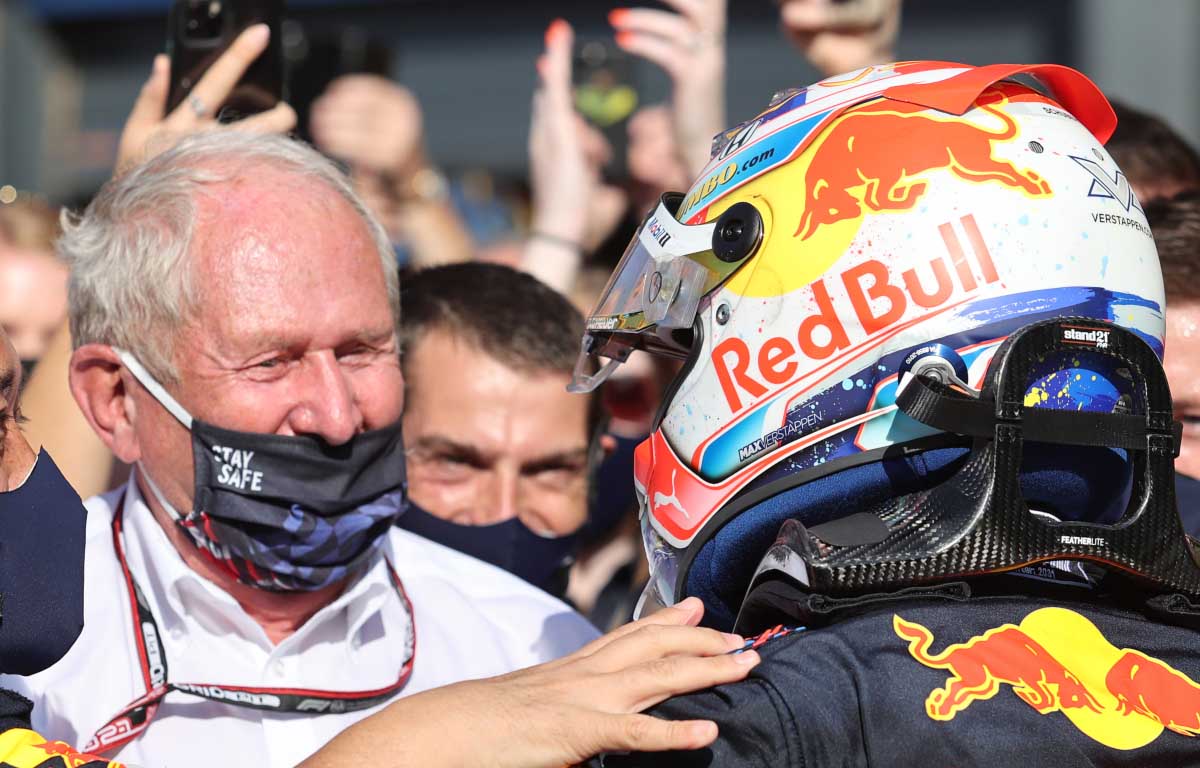 Helmut Marko feels Max Verstappen has become a more mature and less aggressive driver than he was in 2016.
The Dutchman joined Red Bull with just one full season in Formula 1 under his belt and while he immediately impressed, winning his first race in the car, he was far from the finished product.
Throughout his first few seasons with the team, he made various mistakes and was seen by many as being too impatient and aggressive when battling other drivers.
Such mistakes were few and far between in the most recent campaign though, which saw him crowned World Champion for the first time, and Marko feels the 24-year-old is a much better driver now in many ways.
"He's a little less aggressive, yes, and can look at the bigger picture better now. That's an important difference," the Austrian told the Dutch edition of Motorsport.com.
"In the early years, Max wanted to be the fastest at all times and under all circumstances. He has now learned to dose it and deliver it if it is really necessary. The discrepancy is he already showed that maturity during his very first race for Red Bull.
"Another important difference is that if we had a problem during free practice a few years ago, Max would explode and yell through the pit box. He sometimes took that impatience with him on the track, for example, if a backmarker did not move quickly enough.
"Now Max is much calmer. He performs consistently and at an exceptionally high level. He is truly an extraordinary driver."
ᴡᴏʀʟᴅ ᴄʜᴀᴍᴘɪᴏɴ!!!!

This is just unbelievable. I started racing with my dad many years ago. We dreamed of becoming a World Champion and now we are.

(1/3) pic.twitter.com/sQ3WBEjWZ6

— Max Verstappen (@Max33Verstappen) December 12, 2021
Battling Lewis Hamilton in a titanic title fight – the first he had been a part of – that went down to the final lap of the final race, Verstappen faced a huge amount of pressure in 2021 but it never seemed to get to him much.
Marko says his driver did at times feel tense though, but that his race engineer Gianpiero Lambiase helped him considerably on those occasions.
"The coolness with which he has tackled this year is indeed impressive," he added.
"Nervous is the wrong word with Max anyway. He does feel a certain pressure but he can keep it under control. At times there is definitely tension, but for that we have a very good team.
"And his race engineer Gianpiero Lambiase also has a very good relationship with him. He also has the authority to sometimes clearly tell Max which way we are going.
"So yes, Max is only human after all, and you definitely notice the tension. But nervousness in the sense that it influences his performance or his approach? No, you can't see that in him."
Max Verstappen tops team principals' list of top 10 drivers
Max Verstappen was voted the driver of the season by team principals with some interesting picks behind him.