'No such danger' of Mercedes poaching Max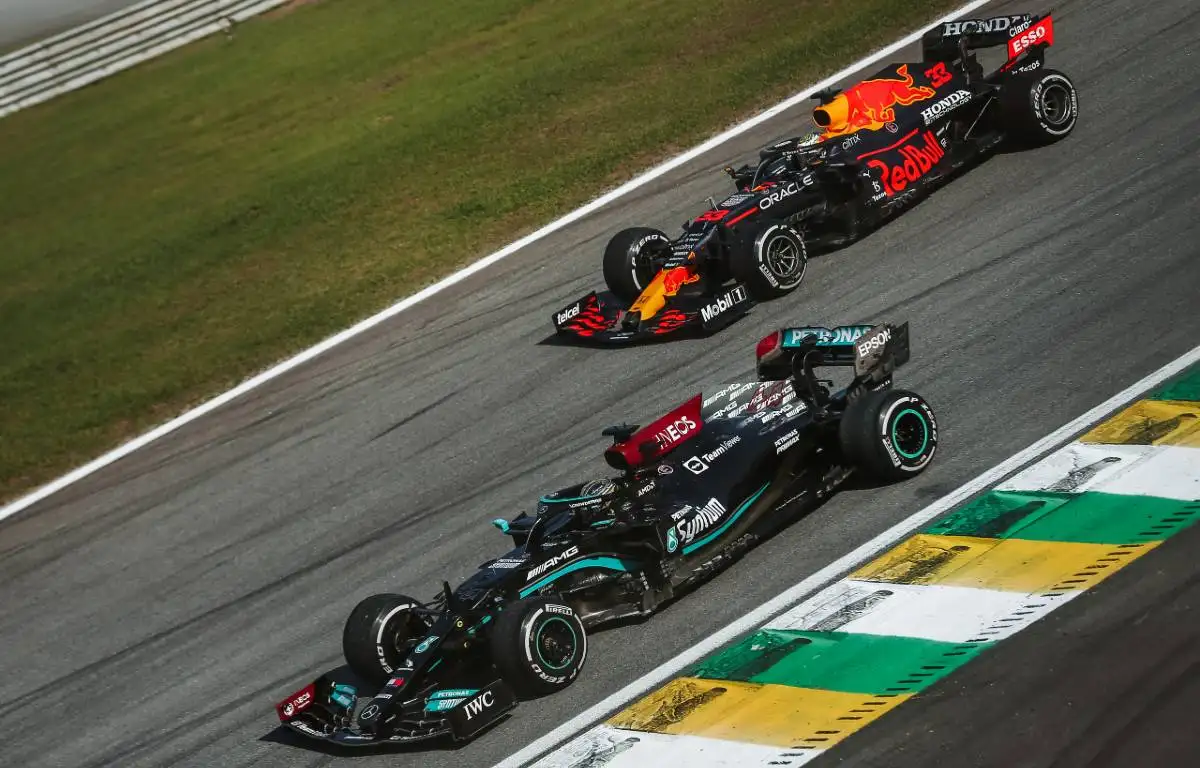 Helmut Marko doesn't feel that there is any danger of Max Verstappen leaving Red Bull for Mercedes in the future. 
The Dutchman and his team are currently celebrating winning his first and their fifth Drivers' Championship respectively  after he passed Lewis Hamilton on the final lap of the final race to seal it.
After crossing the line, he stated on the team radio that he wanted to keep driving for them for a long time, and doubled down on that a week later at the FIA gala.
"It does feel like that, because I think you heard on my radio as well, on the in-lap, asking if I could stay for another 10/15 years," he said.
"So I am very happy where I am. And also just I can be myself, and that I think is also really important. And it's not only about just purely F1: we can have fun, we can have a good laugh.
"I think that's also important. Because it's not only about performance, also you need to enjoy what you're doing."
While he now says he'd like to stay where is though, Verstappen will inevitably be linked with a move to Mercedes once Hamilton retires from the sport, especially if the German team go back to dominating the sport.
Felt really good to come home to a factory of World Champions 🟠

Thank you to everyone for the warm welcome today and more importantly for your hard work over the past year 🙏 pic.twitter.com/sex1cJGbJK

— Max Verstappen (@Max33Verstappen) December 15, 2021
Marko isn't worried about losing his man though, saying Mercedes ended their hopes of ever signing him when they celebrated victory while the Dutchman was in hospital after the British Grand Prix, which the Red Bull man retired from after a collision with Hamilton.
"There is no such danger," Marko told the Formel1.de YouTube channel.
"Too much was destroyed in Silverstone."
Verstappen still has a long way to go before he becomes the team's most successful driver ever given that Sebastian Vettel won four titles and 38 races during his time there.
Nevertheless, Marko already feels that he's the best they've ever had in a number of ways and like many others thinks that he's very similar to the late great Ayrton Senna.
"[He is] the fastest, most consistent and most aggressive driver we've ever had", the Austrian stated.
"These two drivers are comparable in terms of their mentality, their personality and their aggressiveness. We are lucky to have someone like that."
Early contract extension for Verstappen?
Red Bull are looking to give Max Verstappen an early contract extension.