Marko picks out the key traits in Max's skillset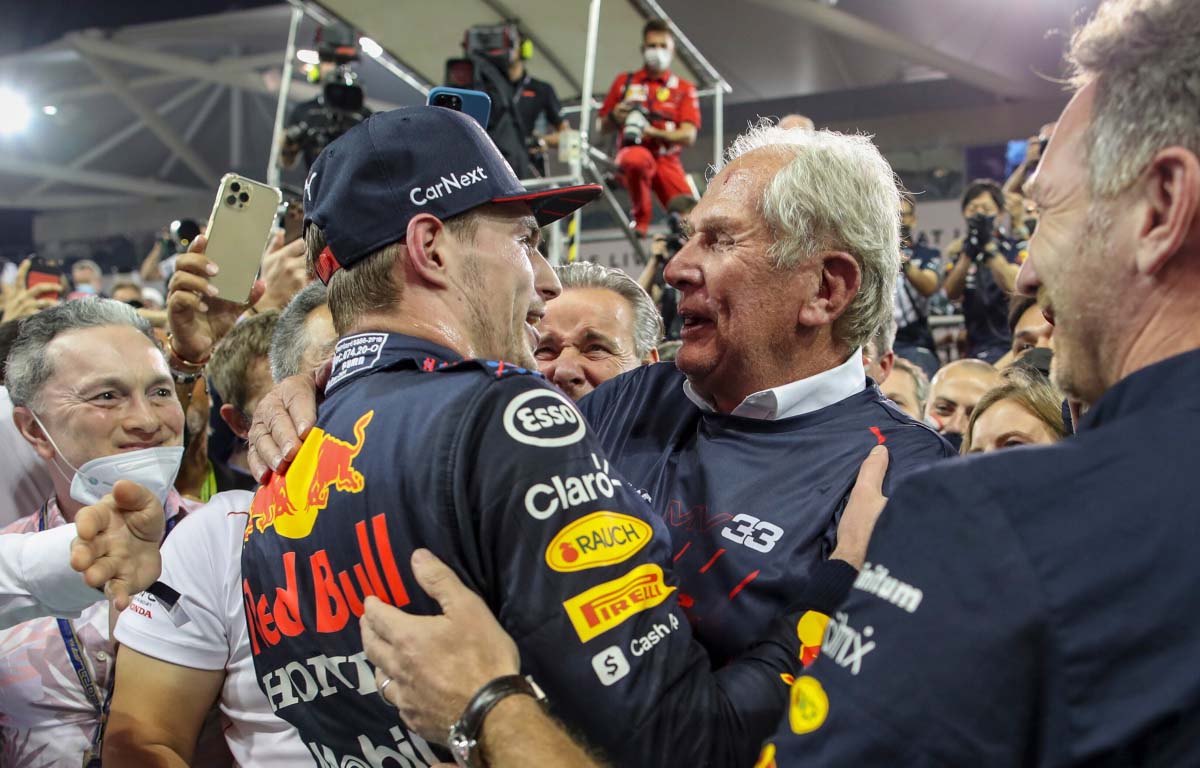 Helmut Marko says Max Verstappen's strengths extend to several areas, notably that he does not need to "warm up" before driving quickly.
Verstappen won his first World Championship in dramatic circumstances in Abu Dhabi last weekend, with team advisor Marko joining the celebrations in the Red Bull garage after Mercedes' protests were dismissed.
Marko has overseen Verstappen's rapid rise to Formula 1, having signed him to the Red Bull junior ranks in 2014 while he was racing in European Formula 3.
But such were the signs of his talent that Marko and Red Bull elevated him to make him Formula 1's youngest ever full-time driver by the time 2015 came around, putting him in their Toro Rosso team.
He was quickly promoted to Red Bull in 2016 after his impressive debut year, combined with the relative struggles of Daniil Kvyat in the senior team.
Verstappen won his first race for the team and after capturing the title five years later, Marko elaborated on just how the new World Champion is able to be as fast as he is.
One week on from 𝙩𝙝𝙖𝙩 season finale 🤯

Still not fully processed it, not sure we ever will do! #F1 pic.twitter.com/1tFlUcCYSf

— PlanetF1 (@Planet_F1) December 19, 2021
"He has many strengths, but in particular the fact he doesn't need to warm up," Marko told Gazzetta dello Sport.
"He gets out on the track and goes fast, even in the wet or at a new circuit like Jeddah.
"His other quality is his remarkable aggressiveness. If there is the slightest opportunity to overtake, he doesn't let it go.
"And then he has a natural speed that is simply incredible."
When it comes to greats of the sport and multiple World Champions, the Dutchman himself said he sees a lot of himself in Fernando Alonso's driving style and that the two get on well in the paddock.
But when Marko was asked about how Verstappen matches up against drivers throughout history, the Red Bull motorsport boss said there was only one person with whom he could align his driver.
"On a dry lap he reminds me of Senna. He goes beyond the limits of the car," Marko explained.
"He is so much like Ayrton, the only one of the greats I can compare him to."
Max Verstappen tops team principals' list of top 10 drivers
Max Verstappen was voted the driver of the season by team principals with some interesting picks behind him.