Marko tells Max: Eight wins down, 'we need two more'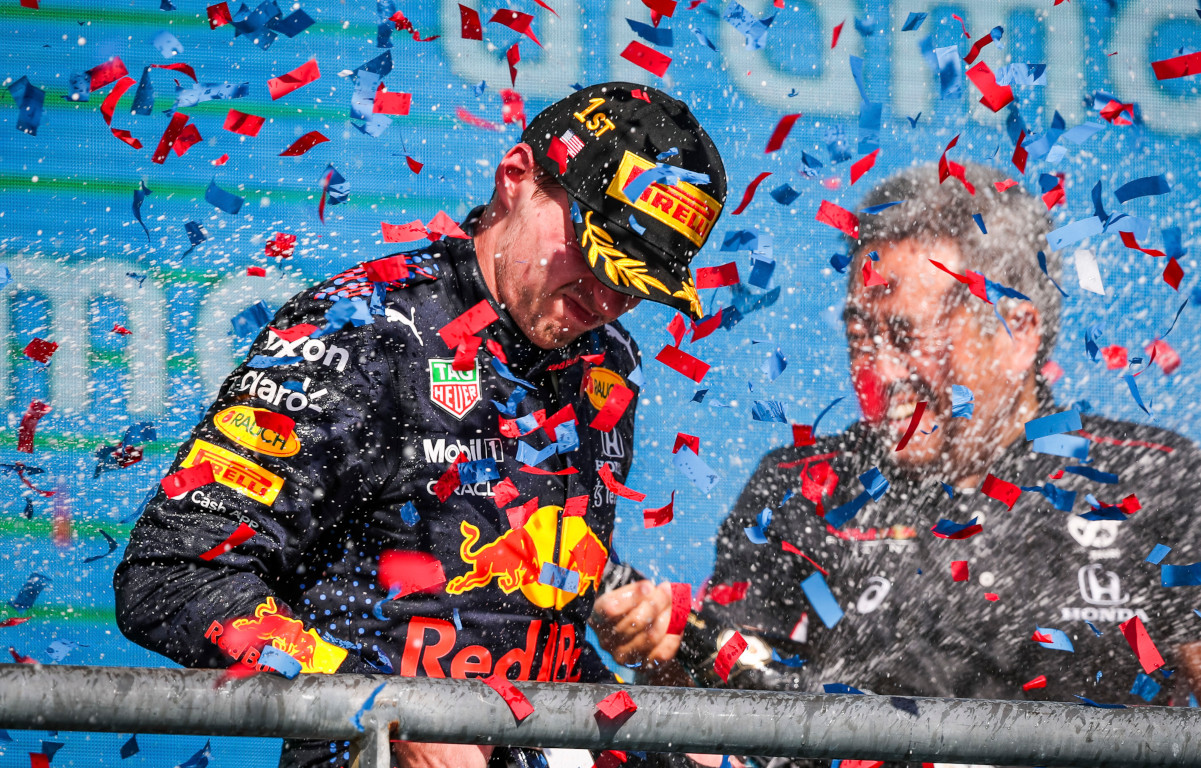 Believing it will take 10 race wins to secure the World title, Helmut Marko has told Max Verstappen "we need two more" after his US Grand Prix win.
Verstappen beat Lewis Hamilton to the chequered flag in an engrossing United States Grand Prix, crossing the line 1.333s up on his title rival.
It was an enthralling final stint as Verstappen, on tyres eight laps older than Hamilton's, held on for his eighth win of this season.
That, according to Marko, is two shy of the magic 10 that he believes would hand Verstappen the Drivers' Championship title.
"As I've said before, we need to win ten races if we want to win the championship, so we need two more," the Red Bull advisor told Sky Germany.
"Then maybe we can sit back a little bit on the Middle East circuits because those circuits have insane straights and Mercedes will definitely have an advantage there."
There's a party in the… 🇺🇸🏆pic.twitter.com/kyuEBIHa2L

— Red Bull Racing Honda (@redbullracing) October 24, 2021
Verstappen has outscored Hamilton in four of the last six races to take a 12-point lead with five grands prix still be run.
Marko says he'll take it, after all Russia, Turkey and the US were all expected to go Hamilton's way.
"The last three races were actually all Mercedes circuits and instead of coming to Mexico with a deficit, we are coming to Mexico with a 12-point lead," he said.
"Mexico and Brazil should actually suit us even better because of the altitude."
Verstappen started the race at the Circuit of The Americas from pole position but lost the lead to Hamilton through Turn 1.
Chasing the Mercedes driver, Red Bull opted for an aggressive strategy, pulling the undercut not once, but twice.
"We shook the whole race," said Marko. "Unfortunately, the start was not successful, but Max couldn't help it.
"It's unbelievable how Max preserved these tyres."
While it was feared that his tyres wouldn't go the distance, the 24-year-old saved enough life in his tyres to put in a few personal best sectors in the final three laps which saw him take the chequered flag ahead of the fast-closing Hamilton.
As for Sergio Perez, he made it a podium double for Red Bull as, despite being ill on the day, he raced his way to third.
Marko was happy as having the Mexican driver up front forced Hamilton to pit earlier than he wanted the first time around.
"He was far enough upfront that we forced Hamilton with his pit stop to actually go in the direction that was best for us," said the Austrian. "So from that point of view, it fits.
"He's getting better and better."