Helmut Marko: Not 'cruel' to tell team-mates Max Verstappen is unbeatable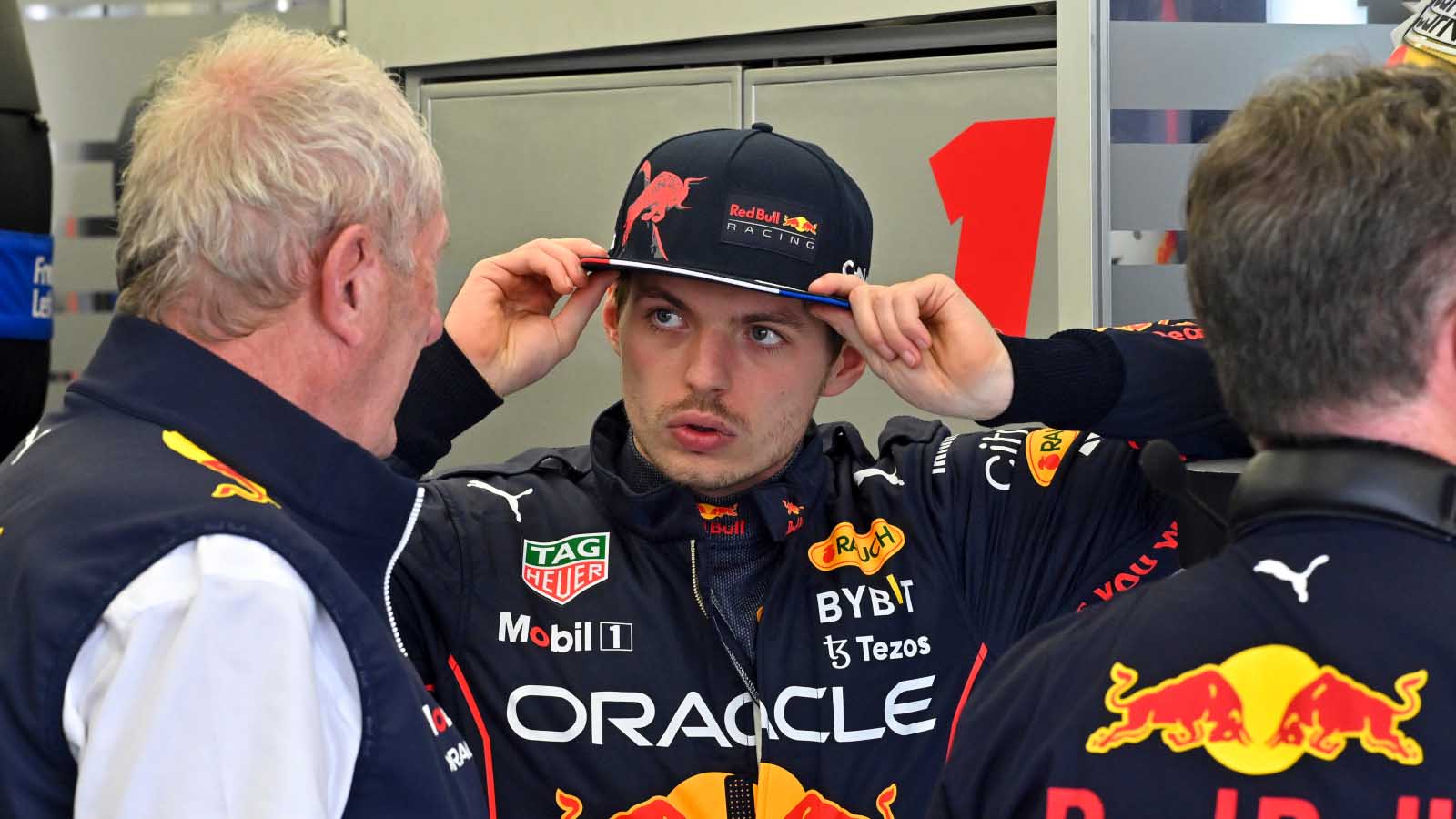 Helmut Marko says part of his job at Red Bull has been to make Max Verstappen's team-mates realise they are simply not as good as him.
Verstappen has achieved untouchable status at Red Bull, elevating both his status within the team and his own performance level to a height he shows no sign of being toppled from in the foreseeable future.
It has, of course, brought him two World Championship titles in succession and a record-breaking 14 race wins in 2022 alone.
Since usurping Daniel Ricciardo as the Red Bull No 1 following his arrival at the Austrian energy drink giant's senior team in 2016, the Dutchman has put all of his subsequent team-mates – Pierre Gasly, Alex Albon and now Sergio Perez – in the shade.
Perez has fared best of that trio in that he has managed to win three races for the team, but that is chicken feed compared to Verstappen's 24 during the period when they have been colleagues.
Marko, the head of Red Bull's driver development programme, knows even experienced racers like Perez will have the confidence to fancy their chances of beating Verstappen in the same team, but he has to remind them about the enormity of that task.
"At some stage, you have to recognise there is someone who is special and it's just not possible to beat him," said Marko during an interview with Road and Track.
"It's my job to make them understand that. Is that cruel? I don't think so.
"To have Max as a team-mate is not a nice part of your career. Max is so special. He was trained in a very tough way by his father [Jos], but very successfully.
"For example, when he was less than 10 years old, they were in Italy and as soon as it started raining, all the other drivers went to the cafeteria for a coffee or a cake. Max had to stay out, sometimes with frozen fingers.
"That's why he's so good in the rain. He can adapt immediately."
Marko added that Verstappen's team-mates have resorted to trying to change things about their own driving or the set-up of their car in a bid to tip the balance in their favour, but it has proven to be futile.
"They compare their car with his," added the 79-year-old Austrian. "'Do I have the same material?' They think 'how can I overcome him?'
"They can't, so they try to change the set-up on the car or adapt their driving style.
"Of course, you can't accept that you are simply not as good as him."
Read more: Christian Horner – 'Max Verstappen's achievements don't get the recognition they deserve'