Helmut Marko tells Mercedes they can 'forget about the title' after just one race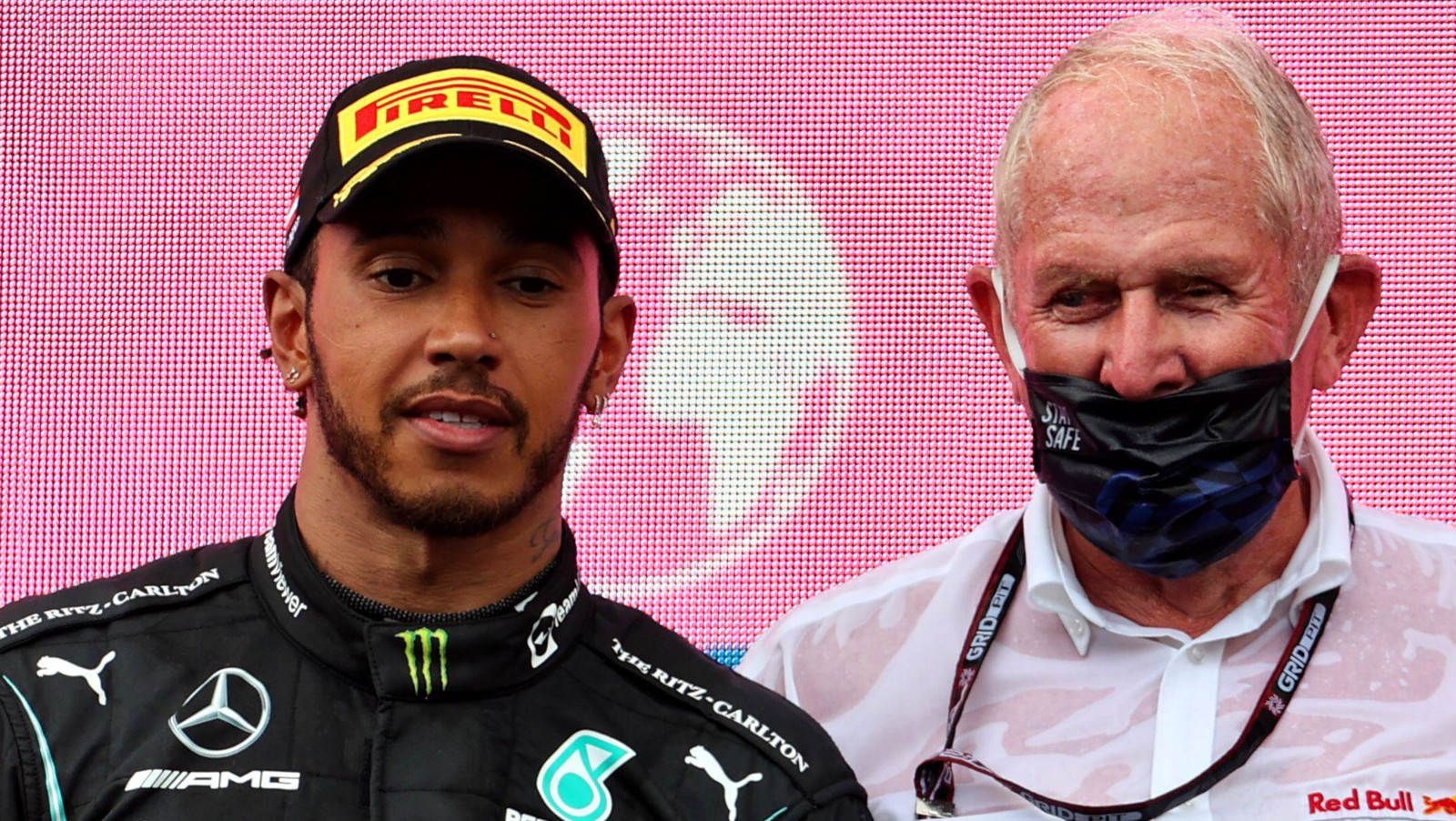 Helmut Marko has informed Mercedes "they can forget about the world title" after just one race of the 2023 season.
While Red Bull enjoyed a perfect weekend in Bahrain, Mercedes endured the exact opposite. Lewis Hamilton may have finished P5 with team-mate George Russell in P7 but the W13 looked well off the pace of the frontrunners, leading Toto Wolff to describe it as one of the worst days of his racing career.
Mercedes have already confirmed that major changes to their car concept are in the works, with rumours that they will ditch the 'zero-pod' style and move to one similar to Red Bull or Ferrari, but with time against them and a budget cap in place, it is a hard task to fix the car so dramatically that they are able to fight for the World Championships.
That was Red Bull special advisor Marko's assessment anyway, telling RTL that Mercedes "can forget about the world title."
"Mercedes does not have one problem with the concept this year, but several," the 79-year-old Austrian said. "They have not been able to find a solution in the winter.
"It will be difficult: you can't just design two or three different cars. It will be tricky with the budget cap. A new car doesn't just work either, because you have to be competitive from the start. They lack the test days and race experience."
But while Mercedes are out of the title race in Marko's mind, that does not mean he has already handed it to Red Bull, commenting that the Bahrain track provides a unique challenge.
"People say we are already completely euphoric and see ourselves as champions, but Bahrain is a separate circuit," Marko said. "The race was good, but it doesn't mean it will be like that in the next races.
"[Ferrari] still have a problem with tyre wear. On a lap they are there and no doubt they will take pole position at times, but that is also not something where we are making much progress."
PlanetF1 recommends
The problems facing Ferrari and Mercedes that will be music to Red Bull's ears
Is Max Verstappen the modern day equivalent of Ayrton Senna?
F1 rumours: Laurent Mekies part of Ferrari mass exodus? Leclerc meets Ferrari president
Is the 2023 title already out of reach for Mercedes?
As seen by their win in Sao Paulo in 2022, time is on Mercedes' side to at least pull themselves back into contesting for wins but if they have any hope of doing so for the World Championship, the progress needs to be quick and it needs to be effective.
The brains at Brackley obviously believed there was some hidden performance in their car through the sidepods but Bahrain was the final nail in that coffin. The question now is, with a Red Bull or Ferrari style sidepod set-up, how much quicker will the W14 be if they choose to go in that direction?
In qualifying, Hamilton was half a second off the pace with Russell only fractionally quicker suggesting that even in the perfect conditions of a one-lap run, Mercedes are way off the required mark and then it comes to the race itself with Hamilton ending 50.977 seconds behind winner Max Verstappen.
Mercedes have too much credit in the bank to suggest they will not be able to work their way out of the hole they find themselves in but if there is any realistic chance of a title push, it needs to happen fast.