Helmut Marko claims Mercedes 'got lost somewhere, have even taken a step backwards'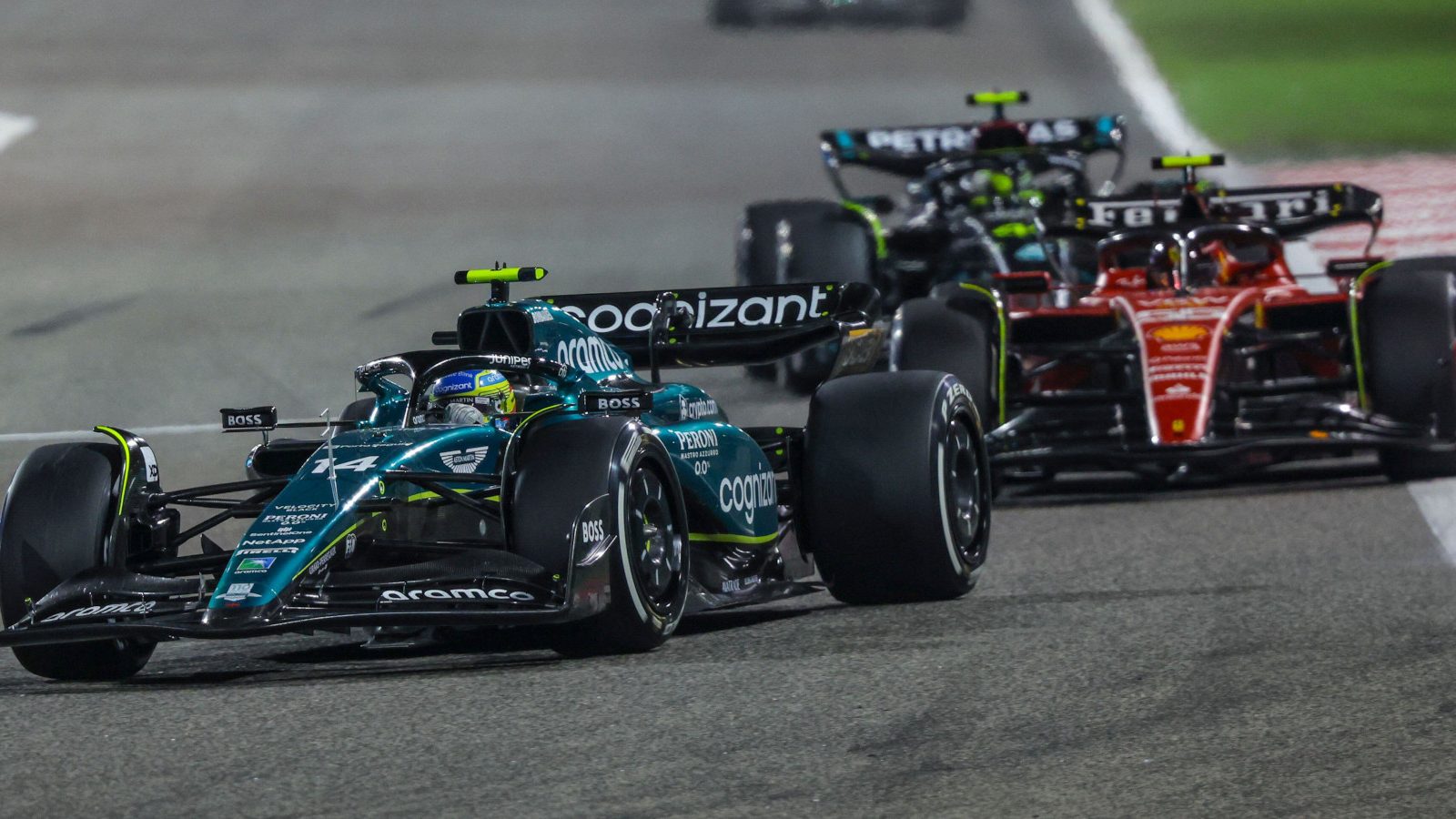 Helmut Marko is as curious as the rest of us to see what Mercedes do next after the Brackley squad "apparently got lost somewhere" with their W14.
Although Mercedes started last year's championship with a porpoising W13, they were the most improved team in the second half of the campaign and even won a race with George Russell leading Lewis Hamilton across the line at the Sao Paulo Grand Prix.
As such many predicted Mercedes would be back in the fight this season but based on Bahrain it doesn't look that way at all.
So much so Toto Wolff says he does "not think this package is going to be competitive eventually", adding that Mercedes now need to "decide the development direction that we want to pursue."
That's led to speculation they could swap design concepts before the season is out with talk even of a B-spec car.
Marko, like the rest of the paddock, is keen to see what happens next.
"Apparently they got lost somewhere," he told oe24. "I'm curious to see how they continue now.
"Due to the cost cap it is already such a problem to routinely develop the car further. How are you supposed to put together a completely new car?
"Unless they make the golden shot, which I wouldn't assume based on recent experience."
He added: "They haven't made any progress from last season. If you look at the distances, it was even a step backwards."
PlanetF1.com recommends
Lewis Hamilton: Mercedes 'didn't listen' to me on W14, 'I know what a car needs'
Rivals be warned: Fernando Alonso hasn't felt this upbeat after one race in 10 years
Five reasons for everyone to still be excited about the F1 2023 season
'Nonsense' to say Red Bull could win all 23 races
While Mercedes struggled in the opening race of the season, Red Bull dominated with Max Verstappen winning the race by 12 seconds ahead of his team-mate Sergio Perez, who in turn was 26 seconds ahead of third-placed Fernando Alonso.
It has Wolff and Russell predicting Red Bull could win every race this season with the latter saying that "with the performance they've got I don't see anyone challenging them."
He added: "They might not get on pole all of the time, because we know that Ferrari are very competitive in qualifying, but when it comes to race pace, I think they're in a very, very strong position."
Marko has ruled that out as he reckons one slip-up and a rival team could be in there.
"That's nonsense," said the 79-year-old, "you can't say that after a race. You only have to make a mistake in the setup, as happened to us in Brazil last year."
Verstappen watched Alonso v Hamilton 'on the big screens anyway while he was leading the race'
As for which team could be Red Bull's nearest challenger, in Bahrain that was Alonso in the Aston Martin.
A car that has a striking resemblance to the Red Bull given that former Red Bull man Dan Fallows was integral in its decision, Marko laughed: "We saw a third Red Bull on the podium.
"The Aston Martin looks most similar to the Red Bull, which is not surprising. Eventually important people switched from us to them. The car is pretty much the same as last year's Red Bull."
Pressed to whether Alonso could fight Verstappen for wins this season, the Austrian replied: "It depends on what else they have in their quiver. The duel with Hamilton was definitely worth seeing – tough, fair but with incredible skill.
"By the way, I wanted to show this scene to Max after the race, but he said he saw everything on the big screens anyway while he was leading the race."