Marko: Like Mercedes are driving with DRS open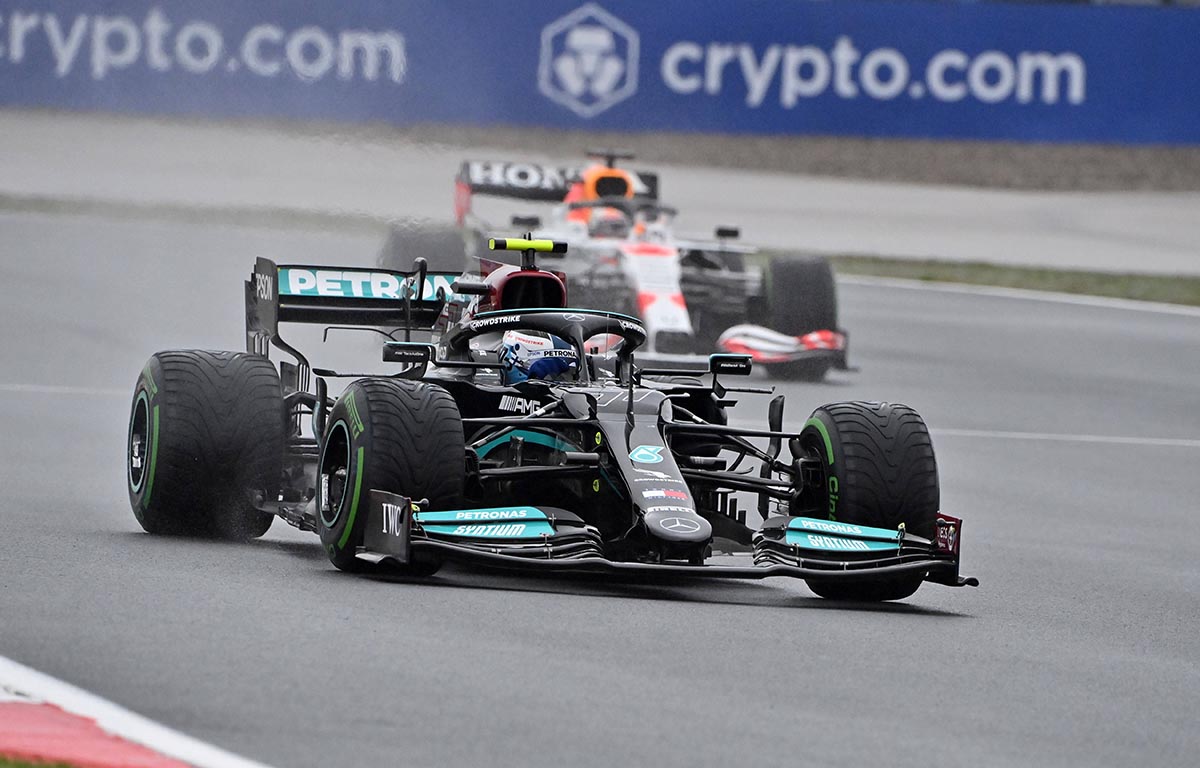 Declaring that Mercedes were "15km/h faster" in Turkey, Helmut Marko fears Mercedes advantage on the track is "getting bigger".
Valtteri Bottas put in a dominant display at the Turkish Grand Prix, the Finn leading almost from lights to flag while Max Verstappen had a lonely Sunday in second place.
The Dutchman wasn't able to challenge Bottas off the line and, once the race got going, never looked as if he could close the gap to the Finn to fight for the win.
Such was Mercedes' pace advantage at the Istanbul circuit that Red Bull advisor Marko says it was like they had the DRS open permanently.
"We have to think of something, because Mercedes are so fast on the straights," the Austrian told ORF. "They were almost 15km/h faster here, like when you drive with DRS.
"It's been like this since Silverstone and the gap is only getting bigger…
"That engine superiority, I don't know what it is and what we can do about it. We need to optimise our chassis even more so that we can balance it out again somewhat."
Verstappen agrees that Red Bull need to improve their pace if he hopes to claim a first World title.
He's leading the World Championship again, but Max Verstappen feels Red Bull need to find more speed to match Mercedes.#TurkishGP 🇹🇷 #F1 https://t.co/Yl3SQ1UFzA pic.twitter.com/Kgux2LaUNX

— PlanetF1 (@Planet_F1) October 10, 2021
Red Bull merchandise is available to purchase now via the official Formula 1 store
But while Bottas romped to a comfortable win, Verstappen's P2 on the day meant he regained the lead in the Drivers' Championship.
He is six points up on Lewis Hamilton with six races remaining.
Verstappen was given a helping hand on Sunday by his team-mate Sergio Perez.
Not only did the Mexican driver finish P3, out-scoring Hamilton, he also spent two laps battling the Mercedes driver for track position, a battle that Perez won.
"That was the best [result] for us," Marko added.
"As you could see, tyre management was the most important thing. We didn't take risks and always took it easy.
"Checo drove a fantastic race and we regained the lead in the World Championship. We're very satisfied.
"Hamilton recovered excellently. We had fears that he would try an undercut and we wanted to stay ahead of that.
"Perez's pace was good and he even had a chance to go for the fastest lap, but we didn't want to risk anything."
Marko applauded his drivers and Red Bull's strategists for getting it right in what were tricky conditions with the track almost ready for slicks but not quite.
He added: "The drivers were informed regularly. The problem was the left-front tyre and the temperature, graining and how much rubber was left on the tyre.
"They were constantly informed and reacted very well to that by adjusting their driving behaviour, without losing any lap time."
Red Bull have suspicions over Mercedes engine
Even though complaints around Mercedes' engine power was thrown out, Red Bull still feel there's something fishy going on.