Marko: Mercedes' zero-pod W13 wasn't that impressive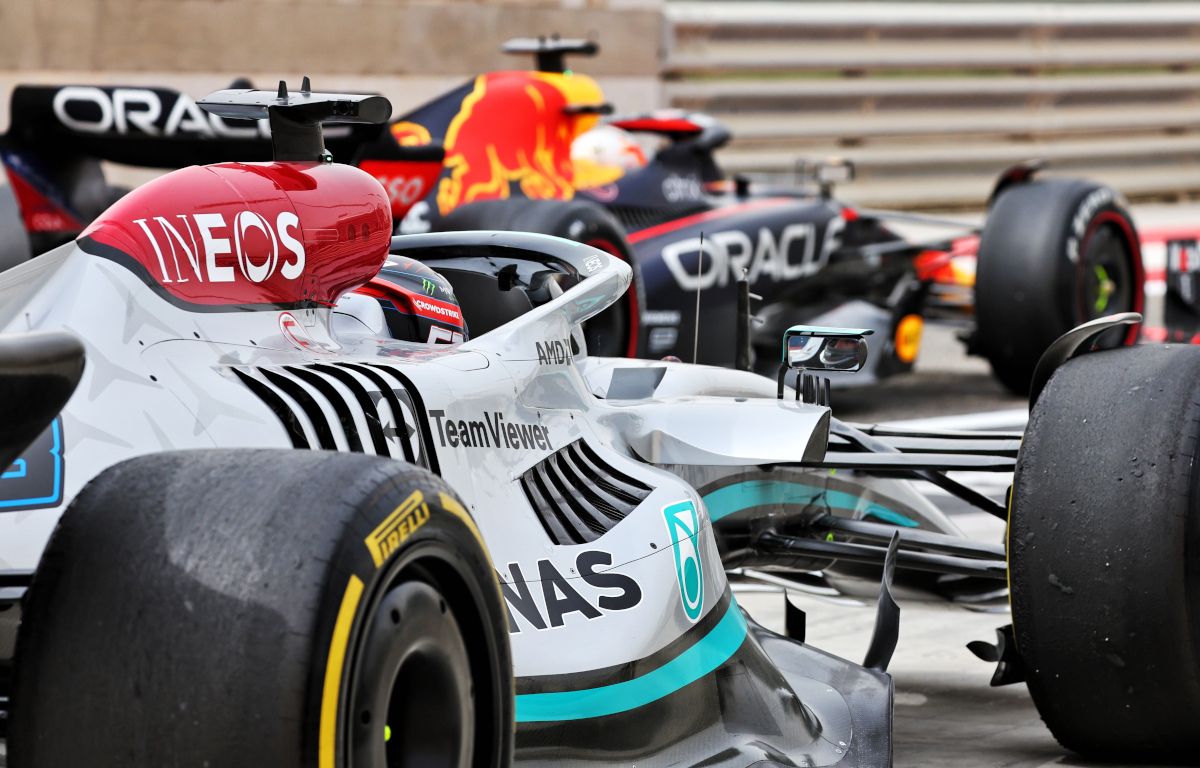 Helmut Marko wasn't overly impressed with Mercedes' zero-pod W13, saying while it looks exciting, it is not delivering lap time.
Mercedes debuted an extreme sidepod design at the start of the official pre-season test in Bahrain, the W13's sidepods almost non-existent.
It raised eyebrows in the paddock with whispers that Mercedes' wind tunnel data says it could be worth a second a lap.
There, however, was no sign of that during the three-day test.
Max Verstappen finished the final day of pre-season testing, driving Red Bull's updated RB18 with its sculpted sidepods, with a 1.31.720 which was seven-tenths up on Charles Leclerc's best.
As for Mercedes, George Russell was their fastest driver with the Briton's time a full second slower than Verstappen's P1 time.
Helmut Marko believes that Red Bull upgraded their way to a 0.5 second-plus performance boost in Bahrain.https://t.co/w4AD23CInm #F1 pic.twitter.com/ucgpUn99Qk

— PlanetF1 (@Planet_F1) March 13, 2022
"We looked more at the performance and it wasn't that impressive," Marko said of the zero-pod design in an interview with OE24.
"It looks revolutionary what Mercedes has brought but what matters is the time."
And what especially matters to the Austrian is Red Bull's times, and that they are P1.
"The main thing is that we're the fastest again," Marko said, but concedes he remembers "last year, when Mercedes was also behind in the tests.
"But we are primarily concerned with our car, and we are doing well there."
So well that Marko believes Red Bull have a handle on the RB18's porpoising issues, a problem that all the teams experienced during testing.
"We also have that under control," he confidently said of the bouncing on the straights.
"As I said we are completely satisfied with the new car and with all the updates.
"Now I'm just waiting for qualifying on Saturday, when the engine will be revved up and all the cards will be on the table."
This year Red Bull will be trying to hold onto the number one, Verstappen having won the World title last season ahead of Lewis Hamilton.
That, Marko says, is Verstappen's only target for this season.
"You can count on that," he said. "With the title last year, he achieved his goal in life.
"But as everyone could hear on the radio at the finale, he wants to savour this feeling in the years to come.
"And you can believe me: Max will be even faster, he is in the prime of racing age."
PlanetF1 Verdict
Marko's latest dig at Mercedes
Helmut Marko has made his latest dig at Mercedes.