Marko: This was not Senna v Prost, not deliberate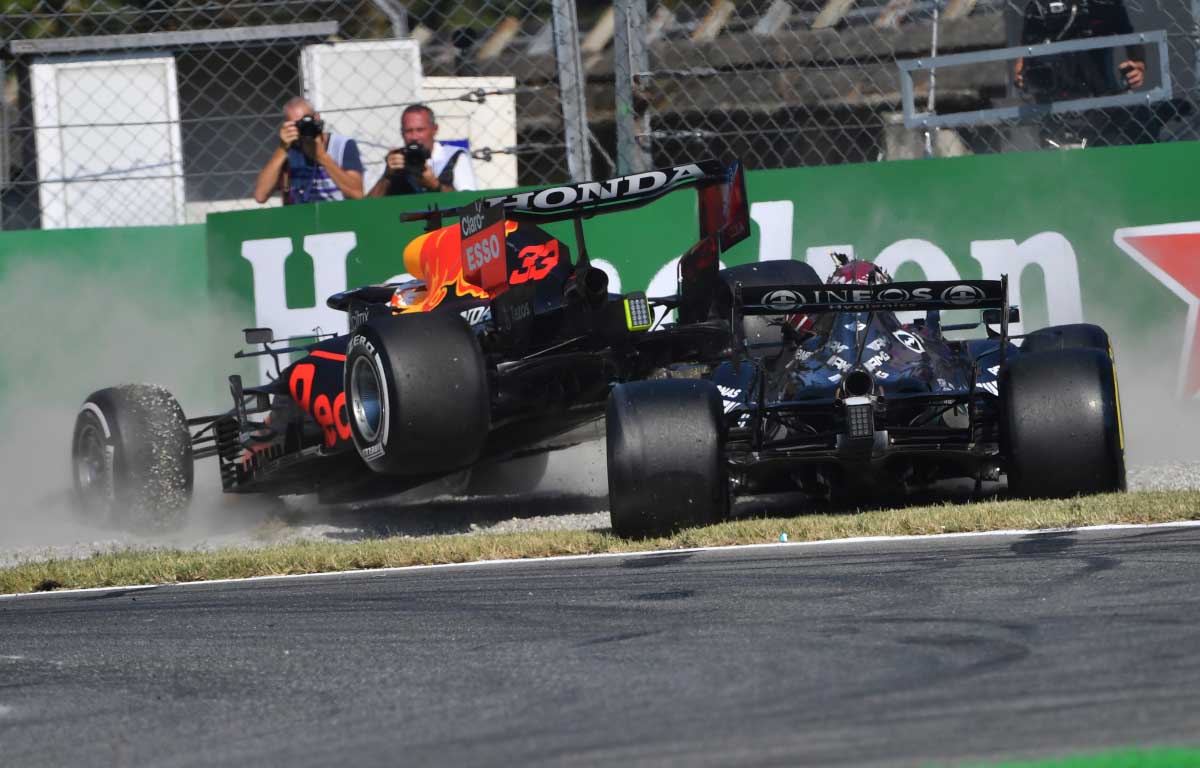 Helmut Marko has denied that Max Verstappen's clash with Lewis Hamilton had anything in common, except the outcome, with Ayrton Senna versus Alain Prost from 1990.
Verstappen and Hamilton crashed at Sunday's Italian Grand Prix, the contact at the Rettifilo chicane ruled to be the Red Bull driver's fault by the race stewards.
Both drivers were out of the race as a result.
The collision came less than two months after the title protagonists also crashed at the British Grand Prix, that one Hamilton's fault.
It begged the question whether Sunday's contact was deliberate.
Speaking in the immediate aftermath, 1996 F1 World Champion Damon Hill wondered on Sky F1 whether it was a "calculated move to collide with Lewis.
"Which is strong, strong stuff, and I don't like the idea that I'm accusing anyone of doing that, but he's got a points advantage and this was a race which Mercedes was supposed to win.
"It's all that vibe, and Max has come out still with his championship lead."
It wouldn't be the first time that drivers deliberately collided with Verstappen versus Hamilton being likened to the days of Senna versus Prost.
And back in 1990 Senna deliberately drove into Prost at the Japanese GP.
Marko says aside from the crash putting both drivers out of the race, Sunday's incident had nothing in common with that Suzuka moment.
Lewis Hamilton is out of the Italian GP after an incident with Max Verstappen😮#F1 #ItalianGP pic.twitter.com/sXFMAG1rJD

— Silverstone (@SilverstoneUK) September 12, 2021
Red Bull merchandise is available to purchase now via the official Formula 1 store
"It's clear the two of them will not be friends," the Red Bull advisor said, as quoted bu grandpx.news.
"It's our fault with the pit stop that Max was near Hamilton. But I would declare it a racing incident.
"Hamilton could have left more space, but assuming Max did it intentionally is nonsense. It's not like Prost and Senna either. The difference is huge.
"The result may be the same, but that was on purpose.
"But this time neither of them had any such intention. You cannot plan for both of you to be out."
The result of Sunday's crash is that Verstappen holds onto his five-point lead over Hamilton in the Drivers' Championship but he does have a three-place grid penalty to be taken at the Russian GP for causing the contact.
PlanetF1 verdict
Did Max Verstappen deserve his penalty or racing incident?
Did Max Verstappen deserve a penalty for his crash with Lewis Hamilton?