Marko: Mazepin should be allowed to race, but no Uralkali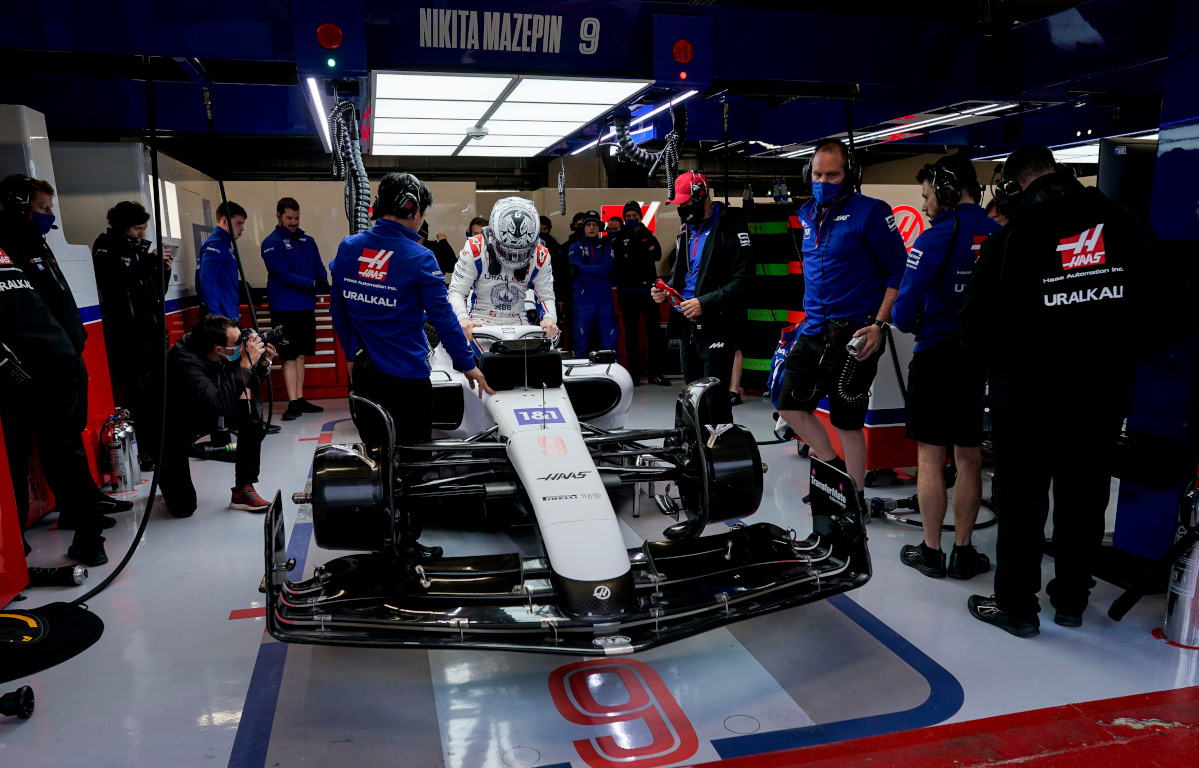 Nikita Mazepin should be allowed to race in Formula 1 but not with Uralkali's financial support, that's according to Helmut Marko.
Mazepin's place on the Formula 1 grid is under threat after Russia invaded Ukraine, sparking sanctions from around the world.
The sporting world has put in several of its own with the International Olympic Committee recommending that all "International Sports Federations and sports event organisers not invite or allow the participation of Russian and Belarusian athletes and officials in international competitions".
The FIA met on Monday to discuss this and while it has called off all events in Russia, it will allow Russian and Belarusian drivers to compete under a neutral flag.
"Russian and Belarusian drivers, individual competitors and officials can participate in international/zone competitions only in their neutral capacity and under the FIA flag," read the FIA statement.
This is "subject to specific commitment and adherence to the FIA's principles of peace and political neutrality, until further notice."
Marko has backed the ruling, saying Mazepin should be allowed to race in Formula 1 after all tennis world number one Daniil Medvedev is continuing on the ATP Tour.
"If Mazepin can stay in the team without Uralkali's financial support, I don't think you should exclude him on the basis of his nationality," he told RTL.
"Medvedev is also not yet excluded from the international tennis circuit. It is primarily about financing Russia."
The Austrian, though, says his sponsor – and Haas' title sponsor – Uralkali should not be in Formula 1.
"Uralkali is the main sponsor, but due to all the restrictions in banking traffic, I don't even think financing an F1 team is possible anymore," he said. "In that respect the problem solves itself."
So while Mazepin was given the green light by the FIA, he may yet lose his Haas race seat.
He is in Formula 1 because of his Uralkali sponsorship, his father's company backing the Formula 1 team in exchange for a race seat for his son.
Haas team boss Guenther Steiner says the American team's bosses will meet this week to discuss a way forward.
Should Haas opt to continue with the Russian driver, Bild claims that could pose a problem in itself as some countries may not allow him entry.
The German publication claims that "he may have problems obtaining visas" with Motorsport UK already make it clear that they won't allow him to compete in the British Grand Prix.
Steiner is not overly concerned about Haas losing Uralkali, adamant the team will survive if they lose that sponsorship money while reserve driver Pietro Fittipaldi will be his first point of call to replace Mazepin.
Giovinazzi joins Fittipaldi on Haas short list
Could Antonio Giovinazzi or Pietro Fittipaldi replace Nikita Mazepin at Haas?