Helmut Marko details meeting with new Red Bull board member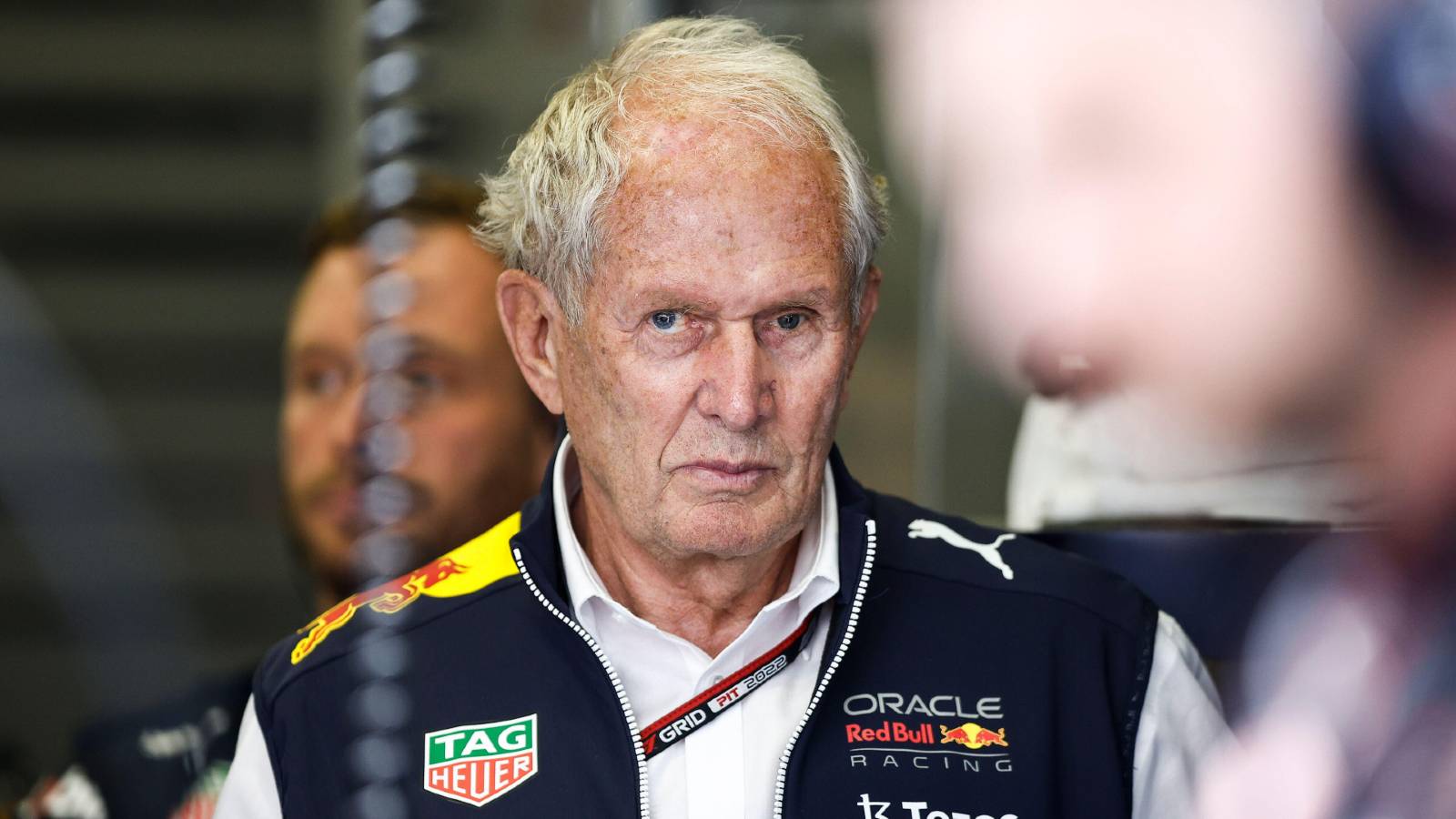 Helmut Marko has spoken about his meeting with new Red Bull board member Oliver Mintzlaff, and the two agreed they want to continue to take the team in their "successful direction" laid out by co-founder Dietrich Mateschitz.
Mintzlaff, who has long been associated with Red Bull through his role of head of global soccer, which included being chief executive of Bundesliga football club RB Leipzig, has stepped up to the board of the company after Mateschitz passed away back in October, aged 78.
Mateschitz was the figurehead behind Red Bull's entry into Formula 1 through Red Bull Racing back in 2005 and a season later with Toro Rosso, and team principal Christian Horner dedicated the team's titles in 2022 to their late co-founder.
Marko invited new board member Mintzlaff to Graz for introductory talks and to discuss the future of the team, and he said the pair were quick to agree on how they should proceed moving forward.
"It wasn't the first time we got to know each other, but it was the first conversation about the future and how we want to approach it," Red Bull motorsport advisor Marko said of his meeting with Mintzlaff, per Austrian publication Kleine Zeitung.
"We have the same basic tendency and he has once again enquired about the team in great detail and has been well informed.
"It's no secret that we are the flagship of Red Bull. Red Bull Racing has been sensational for a long time in terms of numbers, success and marketing. So we quickly agreed that we wanted to continue the team in this successful direction."
Off the back of a title 'double' in 2022, albeit with a significant drop in the Constructors' standings for sister team AlphaTauri, Marko added that the team will not be resting on their laurels over the winter.
They have been untouched by the recent changes in team principals across the grid however, with Horner and AlphaTauri boss Franz Tost being the two current longest-serving team managers in the sport – having been in place since they first entered the grid in 2005 and 2006 respectively.
"There is always something to do, according to the motto: standing still is going backwards," Marko said of the winter ahead.
"Continuity is certainly a very important ingredient for success, even if AlphaTauri's performance was not satisfactory.
"We are in the process of analysing everything. We will see how we set the course for the future."
Read more: Michael Schumacher's wife recalls how he asked her about Ferrari move and Jean Todt