Helmut Marko explains the one factor that sets Red Bull apart from the rest in races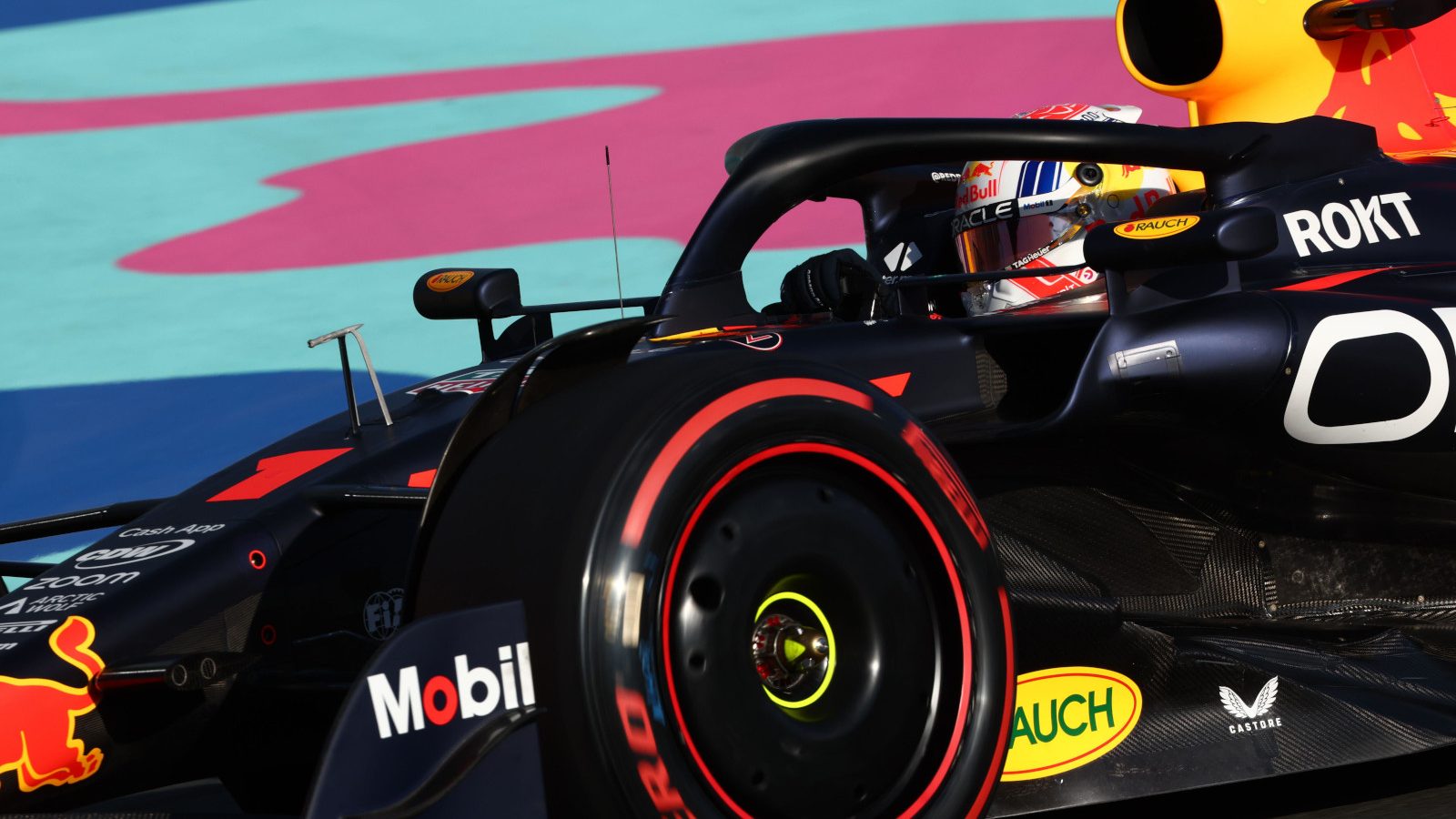 With the balance of power leaning heavily in Red Bull's favour in this season's early races, Helmut Marko has put that down to one thing: tyre wear.
After last season's dominance, Red Bull winning 17 of 22 races, the reigning World Champions have stepped up into another league this season with rivals fearing they won't be beaten.
So far they haven't been, taking two pole positions and following those up with back-to-back 1-2 results to secure 87 of the 88 points that have been on offer.
It's been an impressive display with Max Verstappen 38s up on the third-placed car in Bahrain and Sergio Perez beating that same driver, Fernando Alonso, by 20.7s in Saudi Arabia.
That weekend Perez took pole by just over a tenth ahead of Charles Leclerc compared to the three-tenths Verstappen had over the nearest non-Red Bull driver in Bahrain.
That gave rivals a brief moment of encouragement, only for it to be destroyed in the race when Perez went unchallenged and Verstappen fought back from 15th on the grid to beat Alonso by 15s.
Marko says the RB19's advantage is down to Red Bull's superior tyre wear during grands prix.
"You have to say that the midfield, or our pursuers, both Mercedes and Aston Martin, also Ferrari to a certain extent, have come closer, especially in the qualifying round," Marko told Sky Sports.
"But in race trim, from what I saw, we were a second quicker at times.
"But that seems to be related to the fact that we still have the best performance when it comes to tyre wear."
PlanetF1.com recommends
Jeremy Clarkson bemoans 'boring' F1 pace management by Red Bull and Mercedes
F1 rumours: Ferrari to unveil new SF-23 complete with fresh sidepod design
Toto Wolff delivers a lengthy timeline for Mercedes to finally catch up to Red Bull
Rivals fear the blitz has only just begun
Although Formula 1 is only two races into the new season all the signs are pointing to a Red Bull 1-2 in the championship.
The only question is: can anyone take a win off them?
Asked if Mercedes could do it, Toto Wolff told Motorsport.com: "We're just two races in this year, but is it realistic when we look at the gaps? No, it's not.
"But, we just want to give it all we have and then see what the outcome of that is. We've been able to catch up a lot last year with a car that was bouncing way too much, and that in a way was overshadowing everything.
"Finally we won a race and got closer to them, and I think that needs to be the aspiration."
Alpine's Alan Permane also believes the Red Bulls are looking unstoppable.
"It does look like no one's getting close to Red Bull this year, they look like they've got a second a lap in hand honestly," he admitted.
"It's frustrating. We just need to keep working hard and bringing the upgrades and putting the downforce on. Keep on keeping on, and that worked very well for us last year.
"We brought a lot of stuff last year, we've got good correlation. So we can be very confident that parts and upgrades we bring will work the car, we just need to improve it at a faster rate than the others do."
Horner expects 'things to level out quickly once we're back in Europe'
However, Red Bull team boss Christian Horner believes it's only a matter of time before rivals begin to close the gap.
Mercedes are expected to introduce a big upgrade sooner rather than later, the team working on a change of concept with their zero-pods rumoured to be on the way out in favour of a more Red Bull-esque sidepod configuration.
Ferrari are also said to be on the verge of introducing big changes with an upgraded SF-23 expected on the track at the Emilia Romagna Grand Prix.
"I have no doubt that our opponents will come back quickly and aggressively, especially when we return to the European season, in which the first updates appear," Horner said.
"We're hearing about big upgrades at Mercedes and I'm sure Ferrari isn't happy with their current position either, so we expect things to level out quickly once we're back in Europe."