Helmut Marko: It's my job to tell drivers' parents when to 'stop wasting money'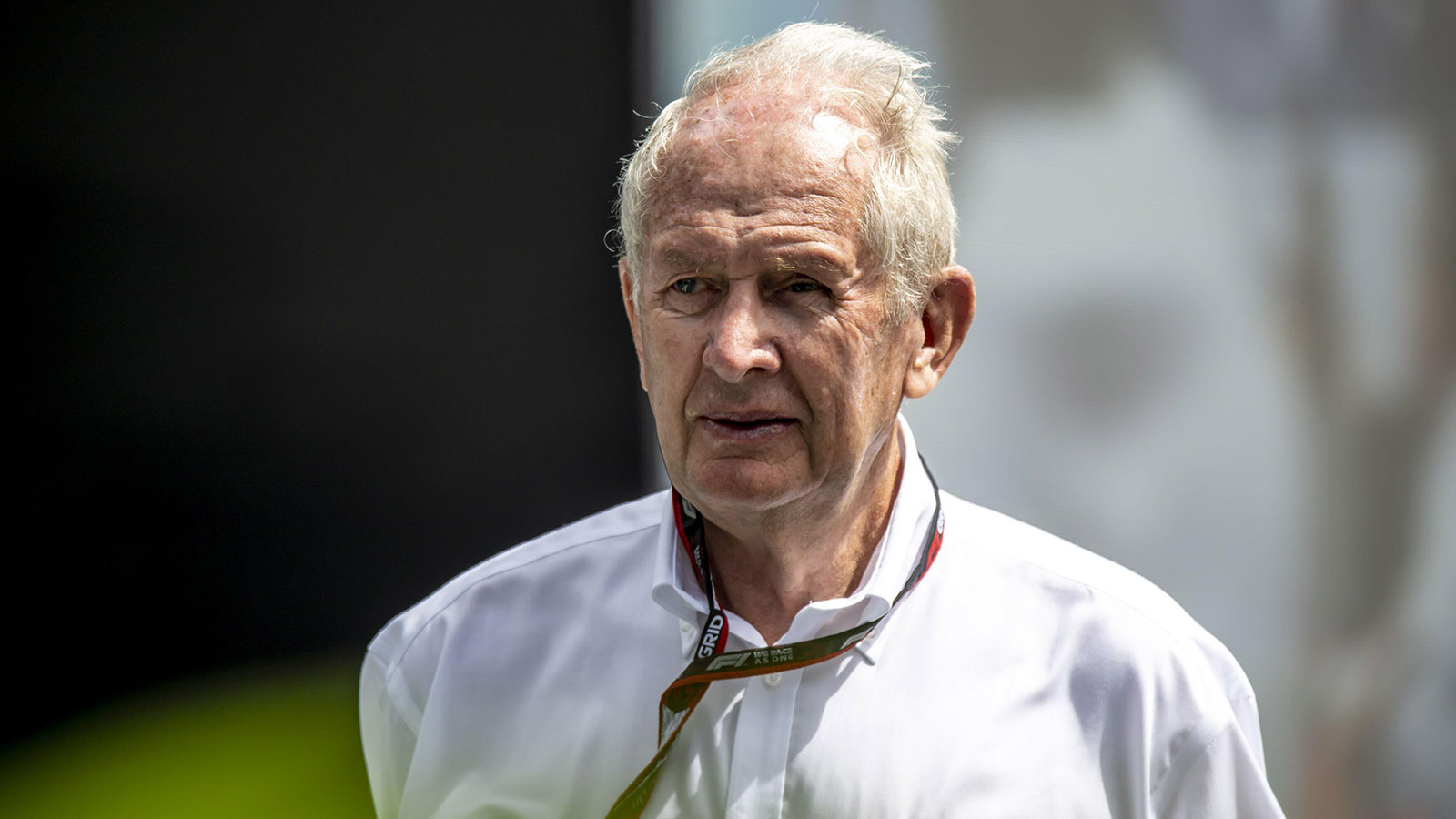 Helmut Marko has said he does not care if he has a cold-hearted reputation – and that it is his job to tell parents when to stop wasting their money.
Of all the characters in the F1 paddock, it is perhaps Marko who is thought of as the coldest.
The Red Bull adviser, who oversees driver recruitment, is not one for sentimentality or indeed patience and is happy to cut a driver loose if they do not meet certain standards.
Alex Albon and Pierre Gasly are the most famous examples, surviving only a short time in the Red Bull seat before being moved to a reserve role or AlphaTauri, but there are countless more who do not get anywhere near the grid that have found their path stopped by Marko.
That reputation is not one that bothers the 79-year-old though, and he says it is up to him to tell parents when it is time to stop funding their children's expensive dreams.
"In motor racing, there is always an excuse for not winning—the engine, the tyres, the chassis and so on," he told Road and Track.
"Unfortunately, a lot of drivers are supported by parents who spend a lot of money, sometimes more money than they have, just to fulfil the dreams of raising a son who is a famous race-car driver.
"It's my obligation to tell them when they should go in a different direction and stop wasting money."
Even those that make it to the paddock are not immune from Marko's criticism. Yuki Tsunoda was labelled a "problem child" and Max Verstappen's dad Jos received a telling-off from the Austrian.
Marko often tells the media things other teams would keep behind closed doors and he said he only says those because Formula 1 drivers should be able to withstand the pressure.
"We make championships possible," he explained. "Of course there is a lot of pressure. But if you can't stand pressure, racing is the wrong business for you."
Such is Marko's willingness to lay down the law at Red Bull he even admitted he had no problem telling drivers they are not as good as Verstappen.
"At some stage, you have to recognise there is someone who is special and it's just not possible to beat him," he said.
"It's my job to make them understand that. Is that cruel? I don't think so.
"To have Max as a team-mate is not a nice part of your career."