Marko acknowledges Red Bull are 'dominating' F1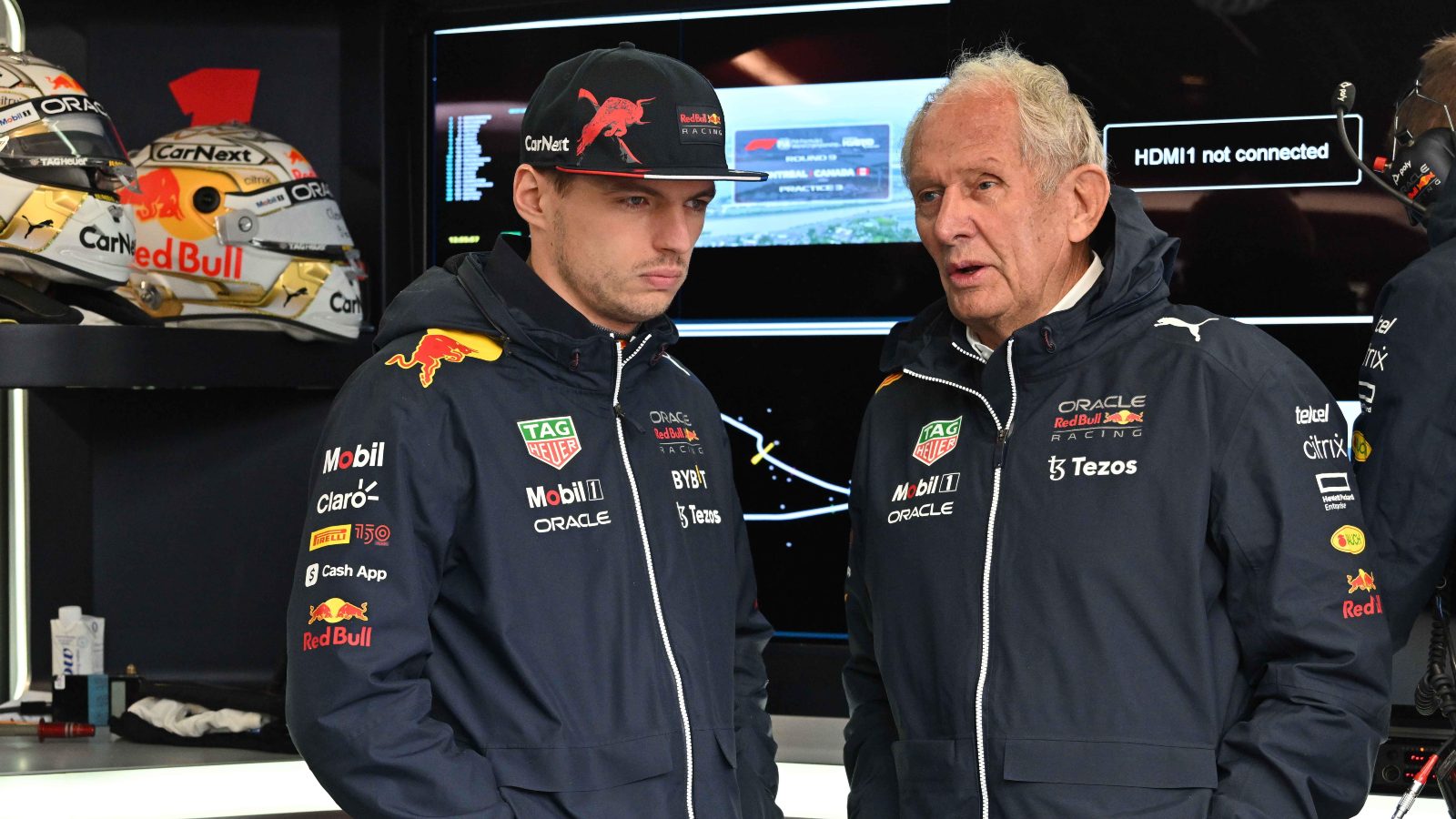 Red Bull's Helmut Marko has conceded his team are currently "dominating" the sport but has warned against complacency and warned they must address the reliability issues.
Three races into the 2022 season and it looked like the title was heading in only one direction and it was not Red Bull's Milton Keynes HQ.
Ferrari started extremely strongly with Charles Leclerc winning two of the opening three races but inside the Red Bull garage, concerns were more of a reliability nature than a performance one.
Reigning World Champion Max Verstappen suffered particularly harshly, failing to finish in two of those opening three, but the one he did cross the line in, he did so in P1, offering Red Bull hope of what may be to come.
Now, with Silverstone on the horizon as the 10th round of the season, it is Ferrari who are suffering from reliability issues while Red Bull are comfortably clear at the top of both championships.
In the Constructors', the team leads by 76 over Ferrari while Verstappen's dominant run of five wins in the last six races has pushed him 46 points clear of second-placed Sergio Perez in the Drivers' Championship.
Top 2️⃣ in the #F1 Driver Standings 👊 pic.twitter.com/vuiUxxQayX

— Oracle Red Bull Racing (@redbullracing) June 23, 2022
Following the purple patch of form, which has seen the team win the last six races, Marko admitted the team was dominating.
"The main thing is you have to finish and avoid those reliability things," Marko told Motorsport.com.
"We also had a sprint race, which helped us a lot to get more points.
"We have an unbelievable run now, normally in the first half of the season we were always catching up and now are dominating.
"You have to say that if you win seven races out of the first nine, that is domination."
But they have not rid themselves entirely of their reliability issues just yet. Sergio Perez retired last time out in Canada due to a gearbox issue while Verstappen's DRS failed to open during the Spanish Grand Prix.
Marko said these kinds of issues become a problem when the car is on the edge of performance.
"Reliability is always a concern if you have a car that is so much on the limit," Marko said.
"You see that at Ferrari. The only ones who don't have a technical DNF yet is Mercedes, but they had to lift during some races because of overheating problems."