Helmut Marko discusses Red Bull future after death of Dietrich Mateschitz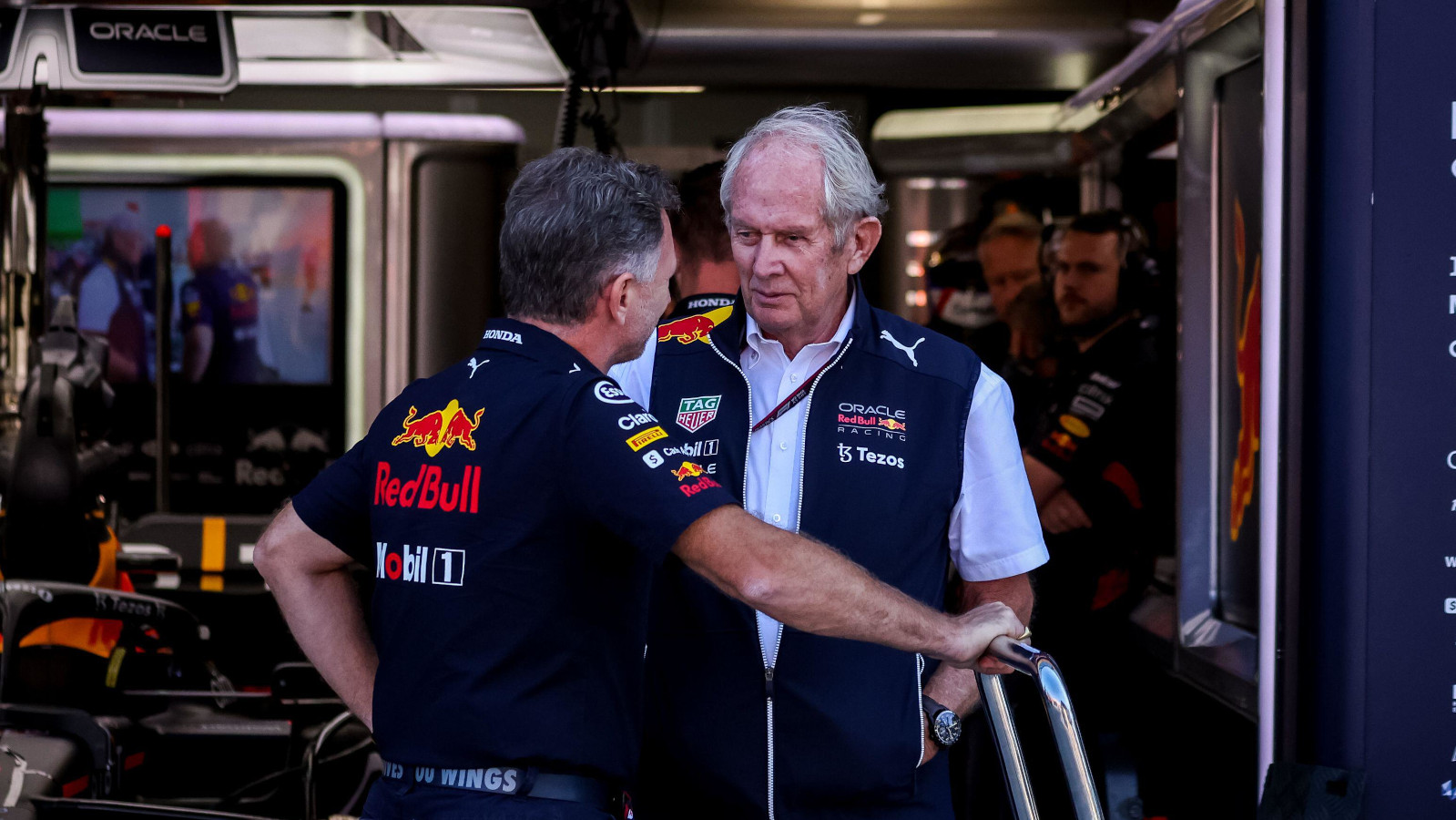 Helmut Marko has admitted there will be changes at Red Bull following the death of Dietrich Mateschitz – but suggested ownership of the two F1 teams will continue.
Mateschitz's passing at the age of 78, following a lengthy illness, was announced on qualifying day for the United States Grand Prix, which Max Verstappen won to help clinch the Constructors' Championship for Red Bull and complete a 2022 title double.
The Austrian energy drink giant was founded by Mateschitz and Thai businessman Chaleo Yoovidhya in 1984 and remains a privately-owned company.
Yoovidhya owns 51% and the other 49% has been passed to Mateschitz's son, Mark, who announced recently a 'dream team' of three had been installed to run the company and all of its various offshoots – Franz Watzlawick (CEO of the beverage business), Alexander Kirchmayr (CFO) and Oliver Mintzlaff, the former Red Bull Leipzig FC CEO and now CEO of corporate projects and investments.
Despite Red Bull owning seven football clubs, Marko says F1 is at the summit of the company's marketing enterprises. The driver development chief says things will be different without Mateschitz taking the ultimate responsibility.
"Things will certainly change," said the 79-year-old Austrian during an interview with Auto Motor und Sport. "After all, it was de facto autocracy.
"But Red Bull Racing is the strongest and most efficient marketing tool of the whole group.
"We have already worked very autonomously in the past. We were the only ones who didn't have to abide by certain company rules. This autonomy existed with Mateschitz's approval.
"But it has already leaked out that the new management want to continue the Formula 1 activities. And to do so in the same way as now, with a relatively strong independence."
Marko was also asked if AlphaTauri is "on the brink of collapse" but suggested not, stating the main aim was to reverse the team's fortunes as they are in danger of finishing ninth in the Constructors' standings this year.
"The group is doing well," he replied. "There is no need of a financial nature to sell the team. There is rather a need to bring the team back to a higher level in sporting terms."
Marko also addressed whether he would start taking more of a back seat following Mateschitz's passing, with the friendship between the duo having long pre-dated Red Bull's purchase of the Jaguar team in November 2004.
He did not give a categoric answer, saying: "There are business negotiations in Thailand soon. I am independent. It depends on the overall structure.
"But we still have a lot to do. Things are going well at the moment. We are working very efficiently."
Read more: Helmut Marko believes budget cap saga is not over: 'Six teams above' 2022 limit