Helmut Marko discusses his Red Bull future: 'I can stop at any time'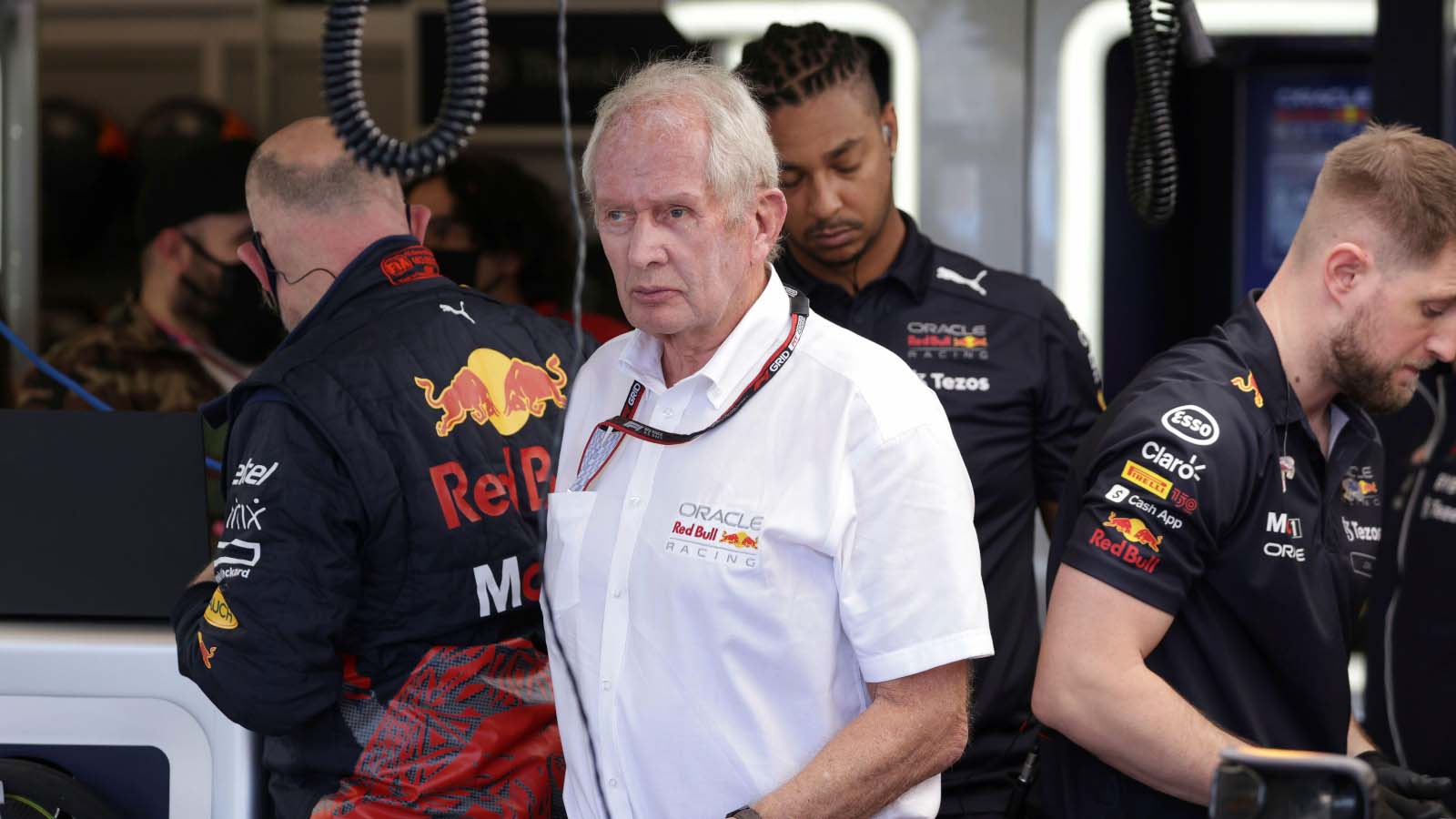 Red Bull advisor Helmut Marko said he is not tied into a commitment with the Formula 1 programme and can stop whenever he wants to.
A Formula 1 driver in his own right in the early 1970s, Marko is now far more recognisable as the head of Red Bull's driver programme, a character known for his no-nonsense and sometimes seemingly harsh approach.
However, nobody can argue against its effectiveness, with the likes of Sebastian Vettel and Max Verstappen having come through the Red Bull ranks to become multi-time World Champions. Ferrari's Carlos Sainz serves as another high-profile Red Bull graduate on the current F1 grid.
Marko is though now approaching 80 years old, so naturally, he has been asked for quite a while whether retirement is coming anytime soon.
The Austrian was giving little away in that regard, but did tell Speedweek.com that he is free to call time on his involvement in F1 with Red Bull whenever he wishes to.
"I am a free person," said Marko. "I can stop at any time if I am no longer happy.
"We'll see what happens in the future."
Red Bull was forced to come to terms with the passing of its co-founder Dietrich Mateschitz in October of 2022, with Oliver Mintzlaff now the CEO.
Marko said he has met Mintzlaff twice, explaining that the "direct, personal and friendly" type of relationship which he had with Mateschitz is no longer there with the new regime.
"We have met twice," said Marko. "He got insights.
"How far he will respond to our ideas remains to be seen. Red Bull Racing has always been very independent.
PlanetF1.com recommends
How accurate are the last 10 F1 season openers in predicting the World Champions?
'Red Bull could coast through the rest of 2023 as only F1 team without an issue'
Aston Martin won't get involved in 'any war of words' over 'three Red Bull cars' quips
"It's no longer the case that I report by phone after every training session and race. The direct, personal and friendly relationship is no longer there. Didi was a visionary, had emotions. I don't see that any more."
On the track Red Bull Racing has enjoyed great success since joining Formula 1 in 2005, the team now five-time Constructors' champions, while they also boast six Drivers' titles.
And judging by the dominant display from Verstappen at the F1 2023 season opener in Bahrain, a second title double in as a many seasons could well be on the way for the Austrian outfit.