Helmut Marko has high hopes for the 'little Prost' in Red Bull's Academy programme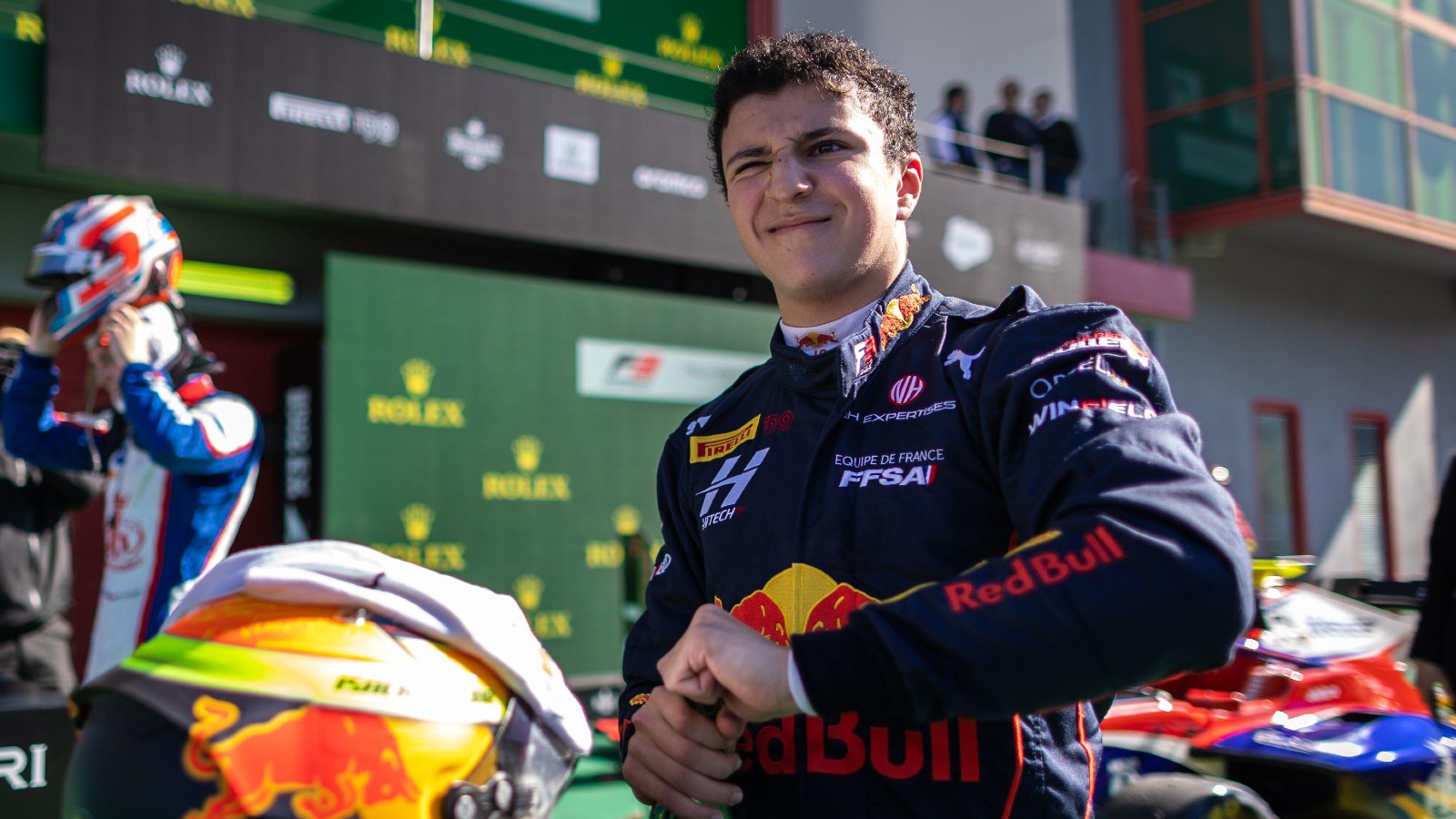 As Red Bull search for the star to re-ignite their junior team spark, Helmut Marko is keeping a close eye on Isack Hadjar.
Red Bull boast arguably the most productive junior set-up which Formula 1 has to offer, the likes of Max Verstappen, Sebastian Vettel and Daniel Ricciardo all graduating to the main team, Verstappen and Vettel winning six Drivers' titles between them in Red Bull colours, four for Vettel and two for Verstappen, for now.
But Red Bull are currently going through something of a barren spell when it comes to getting their Junior Team drivers into Formula 1, Yuki Tsunoda the most recent graduate as he linked up with sister team AlphaTauri ahead of the 2021 campaign.
Marko has high hopes though for Hadjar, the 18-year-old Frenchman who he nicknamed 'little Prost' due to his resemblance to Alain Prost in Marko's eyes.
Hadjar, in his first season with Red Bull backing, won three races in his rookie Formula 3 campaign, finishing P4 in the 2022 standings.
And it is he who Marko can envisage becoming a breakout star for the Red Bull programme.
There was an opening for the 2023 campaign at AlphaTauri, but Red Bull's Formula 2 stars of last season, Liam Lawson, Ayumu Iwasa, Jehan Daruvala, Dennis Hauger and Juri Vips, failed to make the cut.
Lawson was the highest-ranked of that pool, finishing the season P3 in the standings with four race wins for the year, and is set to head to Japan in 2023 to compete in Super Formula.
Asked by Auto Motor und Sport to assess the current hopefuls of the Red Bull Junior Team, Marko said: "First and foremost the Frenchman Isack Hadjar, whom I call the little Prost because he looks like the big one.
"Then we have Zane Maloney, a talent from Barbados, and Enzo Fittipaldi [both new recruits]. They will drive for us in Formula 2 and have to prove themselves there.
"The key is to be consistently at the front there. Our Liam Lawson was not there at times. In the end, he delivered good races again. Then we had Jüri Vips, who once said the wrong word and was finished after that. Which is certainly not right either. As a young lad of 21, you can say something stupid.
"Sebastian Montoya is still driving for us in Formula 3. So we have a broad base. But if, like this year, no top driver presents himself, then we look around on the outside market. And that's where we got [Nyck] de Vries. At the end of the day, we need drivers who have the potential to win a Grand Prix at some point. And we didn't have that."
Verstappen is the most outlandish of Red Bull's past graduates, having been only 17 when he debuted with Toro Rosso, before he was promoted to the Red Bull team a little over a year later, winning the 2016 Spanish Grand Prix on debut.
Asked if he sees another Verstappen-esque junior on the rise, Marko simply replied: "No."
Next Max Verstappen may be at Alpine or Mercedes, not Red Bull
It is always extremely difficult to predict how a junior driver's record will set them up for potential Formula 1 success. For example, Charles Leclerc and George Russell are now impressing at the front end of the grid after stellar junior careers, while Lance Stroll is still struggling to make a sustained impact after his.
There are several young talents putting in dazzling displays in the junior categories, but a couple have really caught the eye. First up is Fernando Alonso-backed Alpine prospect Nikola Tsolov.
Born on December 21, 2006, Tsolov stormed to the 2022 Formula 4 Spanish title as a 15-year-old. A total of 21 races made up that rookie season, and he won 13 of them with Campos. That included a streak of eight wins in a row. He finished outside of the podium places only three times.
Over in the 2022 Italian Formula 4 Championship meanwhile, Mercedes-backed 16-year-old Andrea Kimi Antonelli dominated in his rookie season with 13 wins from 20 races entered.
He won the ADAC Formula 4 title as well with nine wins from 15 races, finishing outside of the top two on only three occasions.
The key will of course be whether these prospects maintain such form as they move up the ladder, but such performances certainly serve as an eye-opener.
Read next: FIA clamp down on political statements in F1 with ISC update