Marko sets timeline for Red Bull-Perez decision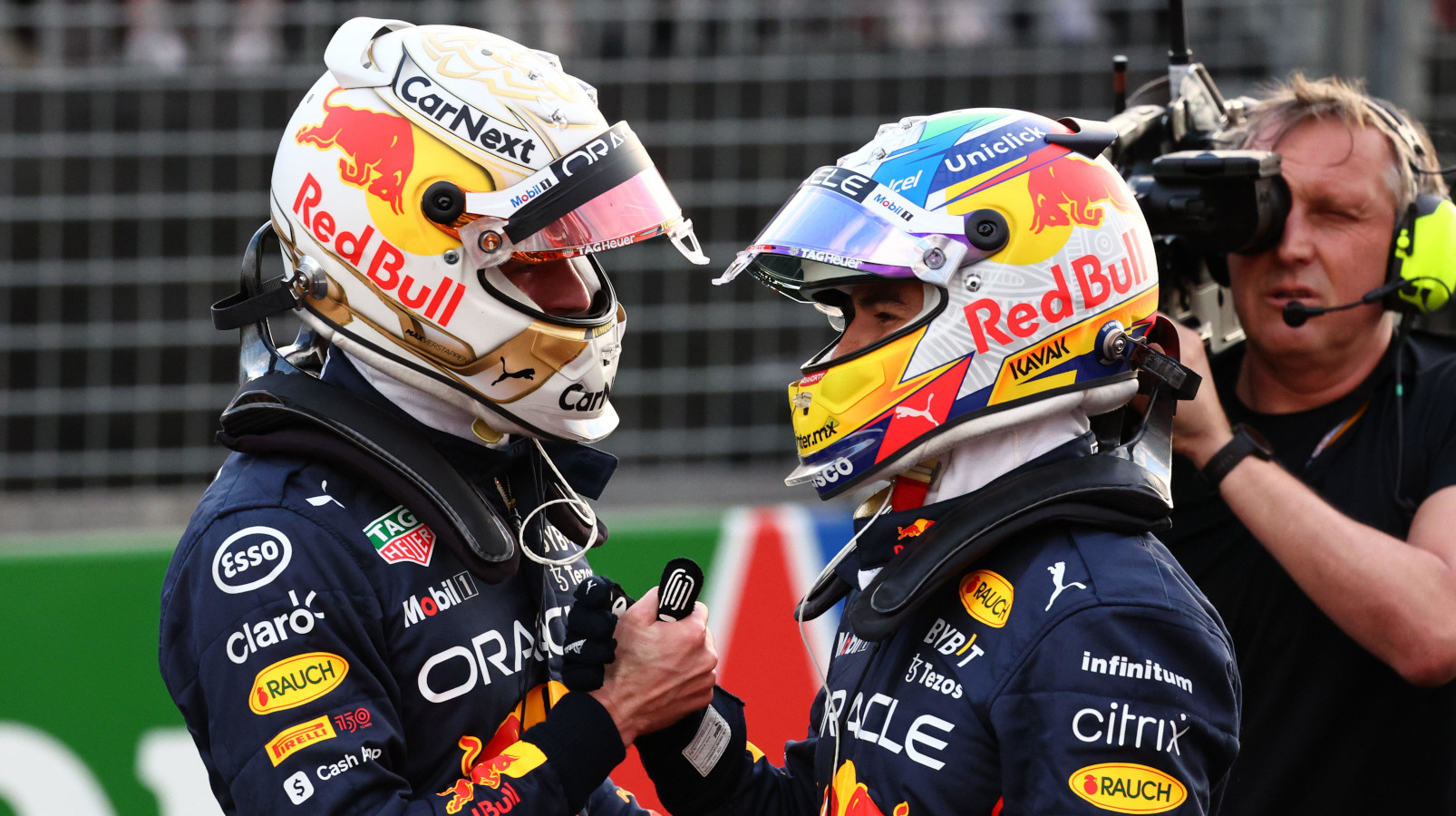 Helmut Marko says that a decision will be made on who partners Max Verstappen at Red Bull in 2023 by the summer break.
The driver currently holding that responsibility is Sergio Perez, now into his second season at Red Bull.
The first was a rather shaky campaign as Perez struggled in the same way as Alex Albon and Pierre Gasly did before him to match the performance level of Verstappen.
Red Bull did though decide to retain Perez for the 2022 campaign.
And so far, that is proving to be an inspired choice, with the Red Bull RB18, the first Red Bull challenger designed to the new Formula 1 regulations, proving a much better fit for Perez.
In the opening four rounds, Perez already has scored a first career pole, as well as claiming back-to-back P2 finishes at the Australian and Emilia Romagna GPs.
Both in terms of points and performance level, Perez has so far this season been much closer to Verstappen than in 2022, Verstappen only five points ahead of Perez in the Drivers' standings, albeit that statistic impacted by Verstappen's pair of retirements while running P2.
And by Formula 1's summer break in August, Perez will have found out if he has done enough to earn a third season with Red Bull.
"By the summer break, we will make a decision on who will be Verstappen's team-mate in 2023," Red Bull's driver programme boss Marko told Viaplay.
Do Red Bull now have the best pairing on the grid
There is an understanding at Red Bull with the roles of Max Verstappen and Sergio Perez, and that's what makes them the best pairing on the grid.
Of course, Perez does have genuine competition for that seat, with Red Bull's driver academy now stacked with talent again.
At the head of it is Pierre Gasly, who now the established team leader at sister outfit AlphaTauri, has come on leaps and bounds since his unsuccessful half-season alongside Verstappen at Red Bull in 2019.
If Red Bull do not promote Gasly again for 2023, then there is the possibility that he could look for a way out of the programme.
Marko himself has admitted that Red Bull could lose Gasly if they do not offer him a path back into Red Bull before his contract expires at the end of 2023.
But, with that deal keeping Gasly tied down until the end of next season, Marko does not feel like time is running out, explaining that performance alone will shape Red Bull's decision.
"Pierre has a contract with us until the end of 2023, so there is still time," he said.
"As always with Red Bull, it's all about his performance."
At Imola Red Bull claimed their first one-two finish since Malaysia 2016, with Marko explaining that such a result was coming based on Perez's improvement this season.
He is not though prepared to declare Red Bull as Formula 1's lead outfit.
"I wouldn't dare say we are a force, but, last year, we had the fastest man with Max, now Perez is also getting better and better integrated in the team and understands the car better," he said on Sport1.
"So, a one-two is the logical consequence at some point."