Marko reflects on the 'outcry' surrounding Sainz
Helmut Marko has revealed there was "outcry" when Max Verstappen was handed the Red Bull race-seat in 2016 instead of Carlos Sainz, but stands by his belief that the Dutchman was the "faster driver".
As Sainz celebrated his maiden grand prix win, the Ferrari driver taking the chequered flag at Sunday's British Grand Prix, he joined Verstappen on the list of F1 race winners.
But while Sainz has one to his name, Verstappen has already 26 race wins and a World title after he was the one of the two team-mates promoted to Red Bull in 2016.
Unhappy with Daniil Kvyat's form, Red Bull dropped the Russian driver after four races in 2016 and faced the dilemma of who to promote.
They went with Verstappen, the teenager repaying the team immediately with a victory on his debut at the Spanish GP.
"There was an outcry because some felt Carlos had been overlooked," Marko recalled to Red Bull Racing.
"His development was also very good, and the difference between the two was often very minimal, but despite having less experience, Max was the faster driver, hence our decision to move him to Red Bull Racing.
"Carlos was simply unlucky enough to have Max as a team-mate."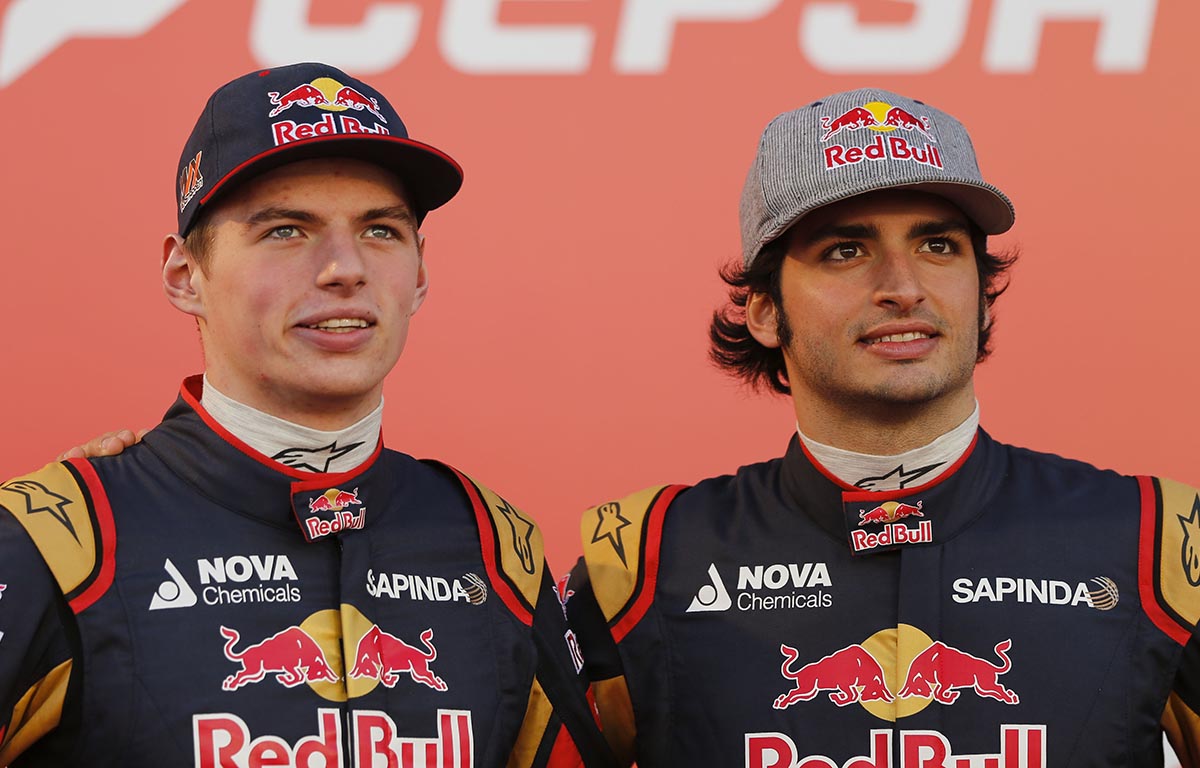 Marko has previously spoken about how Sainz's father, Carlos Sainz, wasn't at all happy that his son had been overlooked.
Speaking back in 2020, he told Motorsport.com: "I wouldn't say he has a political father, rather one of those motorsport fathers who doesn't look at it objectively – which is understandable – and just always does what he thinks is best for his son.
"But it's not an isolated case, and by far not the worst."
At the time, the Red Bull advisor added that while Sainz was a talented driver, he was no Max Verstappen.
"When you get right down to it – Carlos is quick, we would not have signed him otherwise, but he is no Verstappen," he said.
"We helped Carlos with his career and we didn't have to let him go. But we allowed the move to Renault and then to McLaren.
"We have a good relationship, but at that moment there was a Verstappen there, and there's a [performance] difference between the two."
Verstappen was one of the first over to congratulate Sainz on his Silverstone win, going over to his former team-mate in the bull pen.
"Well done mate," he said. "Well done you deserved it."
Could Sainz battle into the championship fight?
Carlos Sainz is only 11 points behind Charles Leclerc. Has he finally got on top of the Ferrari F1-75?