Helmut Marko rubbishes Toto Wolff's comments Red Bull 'played' with rivals in Bahrain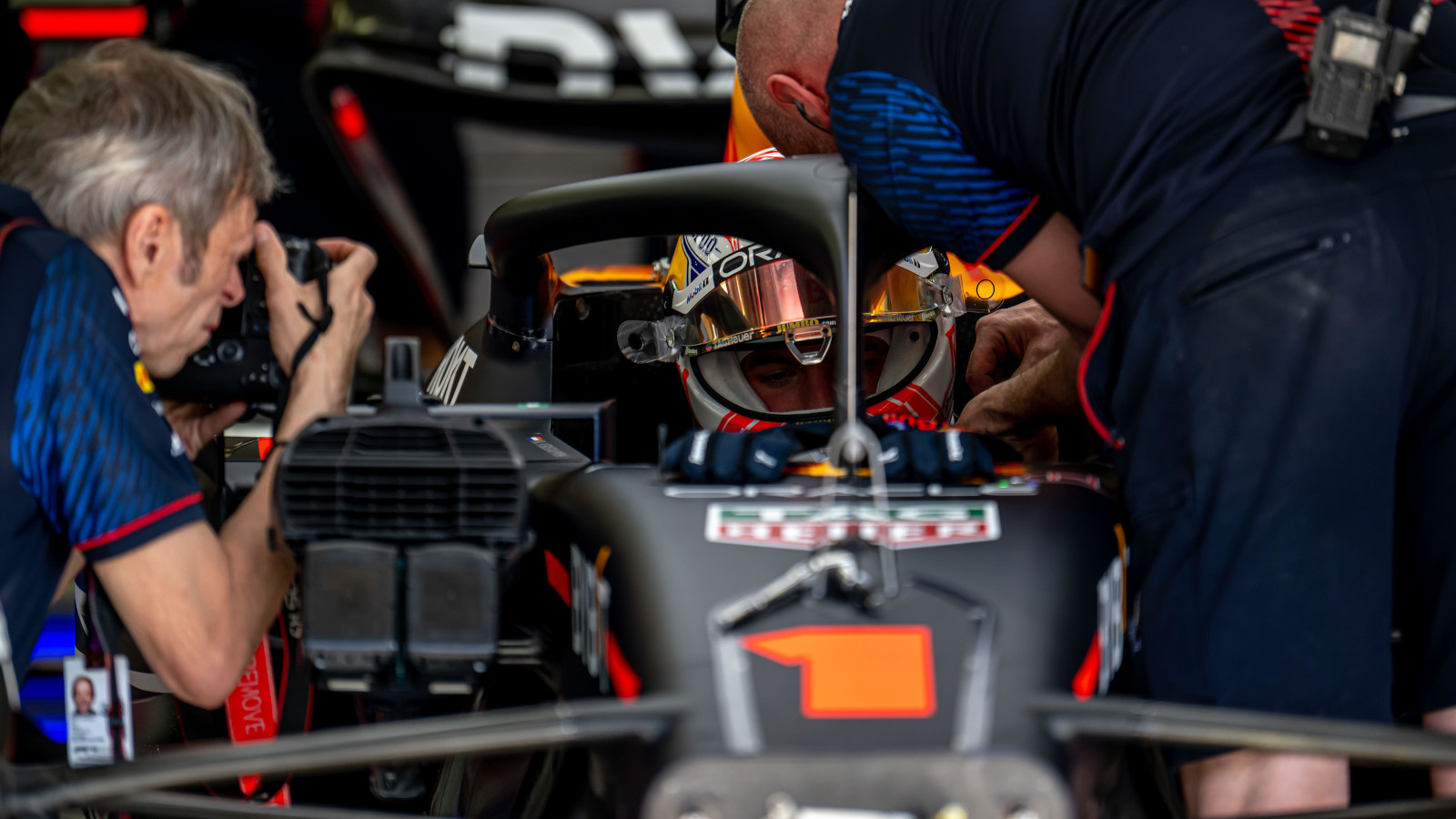 Helmut Marko says it's "nonsense" to suggest Red Bull were playing with their rivals in Bahrain after Max Verstappen led an all-Red Bull front row lock-out in qualifying at the Sakhir circuit.
While it was Ferrari who topped Q1 and Q2 on Saturday night, George Russell second and third in the opening two qualifying segments, it was Verstappen who came to the fore when it mattered.
The reigning World Champion laid down a 1:29.708 in Q3 to beat his team-mate Sergio Perez by a tenth of a second with Red Bull's nearest rival, Charles Leclerc, three-tenths down.
As for Mercedes, who initially didn't look to be too far off the pace, Russell and Lewis Hamilton were six-tenths back in sixth and seventh places respectively.
"Yes, they played," Mercedes motorsport boss Toto Wolff told Sky Deutschland of Red Bull's antics in qualifying.
"Red Bull cruised around a bit so that they didn't attract attention. I can remember what that was like.
"But in the end they squeezed out one more time."
Marko, though, has rubbished that, adamant his drivers were on the limit from the very first lap of qualifying.
"That's nonsense," said the 79-year-old, "both drove at the limit. But we still had a second set of tyres, that's another two-tenths."
PlanetF1 recommends
Winners and losers from 2023 Bahrain Grand Prix qualifying
Max Verstappen cracks joke as Sergio Perez starts Ferrari sandbagging talk
Qualy: Max Verstappen starts his title defence with pole, Ferrari make tactical tyre call
The Austrian revealed Red Bull had to make "compromises" when it came to Verstappen to satisfy his "ego", the driver wanting more speed over one lap to bag pole position.
Red Bull did that, although Marko is still confident the Dutchman's RB19 has strong race pace.
"Max had relatively strong understeer, he doesn't want to live with that. Then Perez was faster once, there was already unrest in it," he said.
"In the end we made a compromise with the set-up that satisfied Verstappen, because Max really wanted to have pole, but the engineer prefers to go to the race set-up.
"Thank goodness the middle path has now served both purposes."
He added: "We have a good racing car that is easy on the tyres."
Although the Red Bull team-mates will line up ahead of the Ferrari duo with Fernando Alonso starting in fifth place it is the Aston Martin driver who Marko reckons could be Red Bull's biggest threat.
Aston Martin showed good race-pace in testing, the AMR23 also suffering with minimal tyre degradation.
"We also analysed the long runs of the competition and Alonso is the biggest opponent there," Marko continued. "Ferrari had too much tyre wear in the endurance runs.
"According to our records, Aston Martin was also better than Mercedes, it will be an exciting fight.In any case, I'm happy when there's hard fighting behind us."
As for Verstappen, he was happy to bag the season's first pole position and believes his RB19's race-pace will be "better" than the car in qualifying trim.
"I was actually positively surprised being on pole after the struggles I had in practice," he said. "So that's positive and, normally, our race car is better.
"I think it's been a bit of a tough start to the weekend yesterday and today.
"Not really finding my rhythm. But luckily, in qualifying, I think we managed to put the best pieces together.
"Compared to last year, I think everyone knows a bit more what they're doing with the car. So naturally, I think you already start off better and more competitive.
"The changes I think slowed down the car a bit, but we are still going faster.
"So that's, of course, a great thing to see. I think again, throughout the year, you will see that everyone is increasing their performance again a lot."