Marko apologises, accepts Max did brake on Hamilton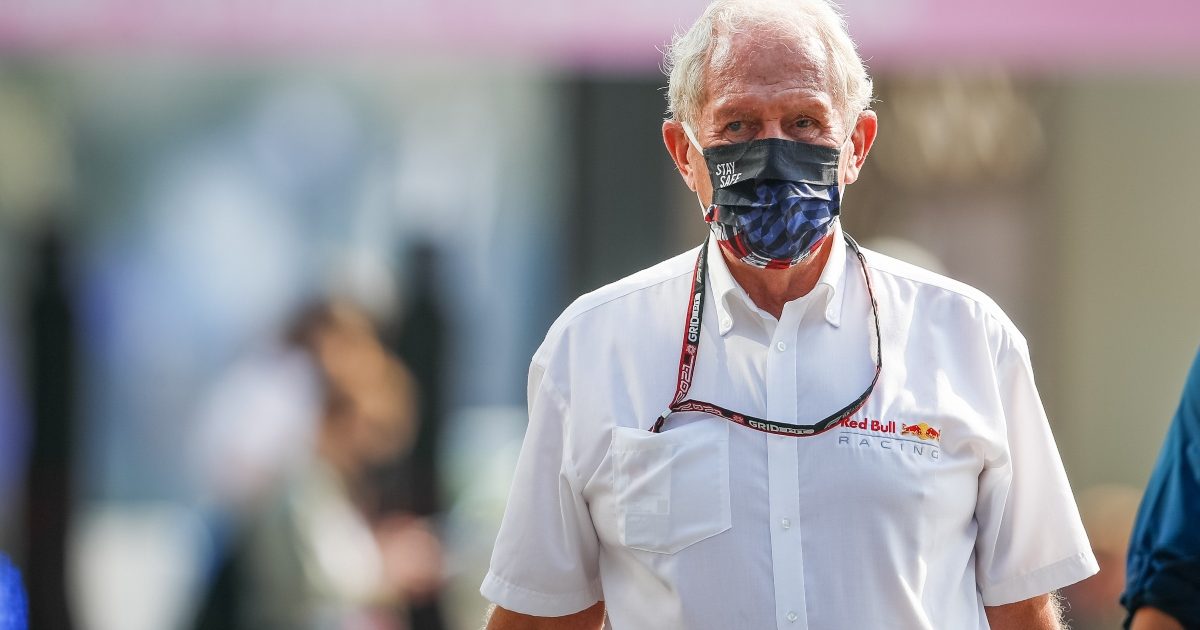 Helmut Marko has apologised and admitted his claim that Max Verstappen did not brake hard in front of Lewis Hamilton in Saudi Arabia was wrong.
After very nearly making contact earlier on the same lap, the two title contenders then did so when Verstappen slowed heavily in front of Hamilton to try and let the Mercedes man past him.
Whoever was behind heading into the following section would have DRS, hence why the Dutchman wanted to give up the place there, and when Hamilton hesitated for the same reason Verstappen hit the brakes harder, causing the reigning champion to hit the back of him.
The Red Bull driver was ultimately given a 10-second penalty for doing so, and Marko afterwards stated that was unfair and that the team had evidence to prove he had not braked any harder just before Hamilton hit him.
"We feel we have been treated unfairly. We are working to prove Max's braking pressure did not increase when he crashed with Hamilton," said the Austrian.
"Hamilton simply misjudged and drove into Max's car. Unfortunately, that left two big cuts in our rear tyre. That's why we couldn't attack anymore."
He has since backed down, admitting those claims were wrong and apologising for them.
He says the information he was basing them off had been given to him by Red Bull engineers but turned out to be wrong.
"At the time of the television interview, I passed on exactly the information I had previously received from the engineers," he told f1-insider.com.
"They obviously weren't right, so I'm sorry."
Max Verstappen: 369.5 points
Lewis Hamilton: 369.5 points

One race to go. One week to wait for the final round of the year. What a phenomenal season of #F1.#SaudiArabianGP pic.twitter.com/GuAihWy4bv

— PlanetF1 (@Planet_F1) December 5, 2021
Hamilton ultimately went on to win the race and set the fastest lap, putting him level on points with Verstappen ahead of the season finale in Abu Dhabi.
If neither scored points there, the 24-year-old would win the title as he has more wins, leading some to believe he may cause a crash with the seven-time World Champion.
Marko says Verstappen will not resort to such tactics though and is confident he will not have to.
"Hopefully, the sad chapter of Saudi Arabia has now closed," he added.
"In any case, we are just looking ahead. We want to win in Abu Dhabi and so win the title. We will do everything for this, but we will not take any unfair actions.
"In Saudi Arabia, we already had the pace to keep up with Hamilton. The track in Abu Dhabi should be more accommodating to us."
Verstappen taking all the risks
Ralf Schumacher claims he likes the risks that Max Verstappen takes.