Marko urges GP go-ahead despite missile attack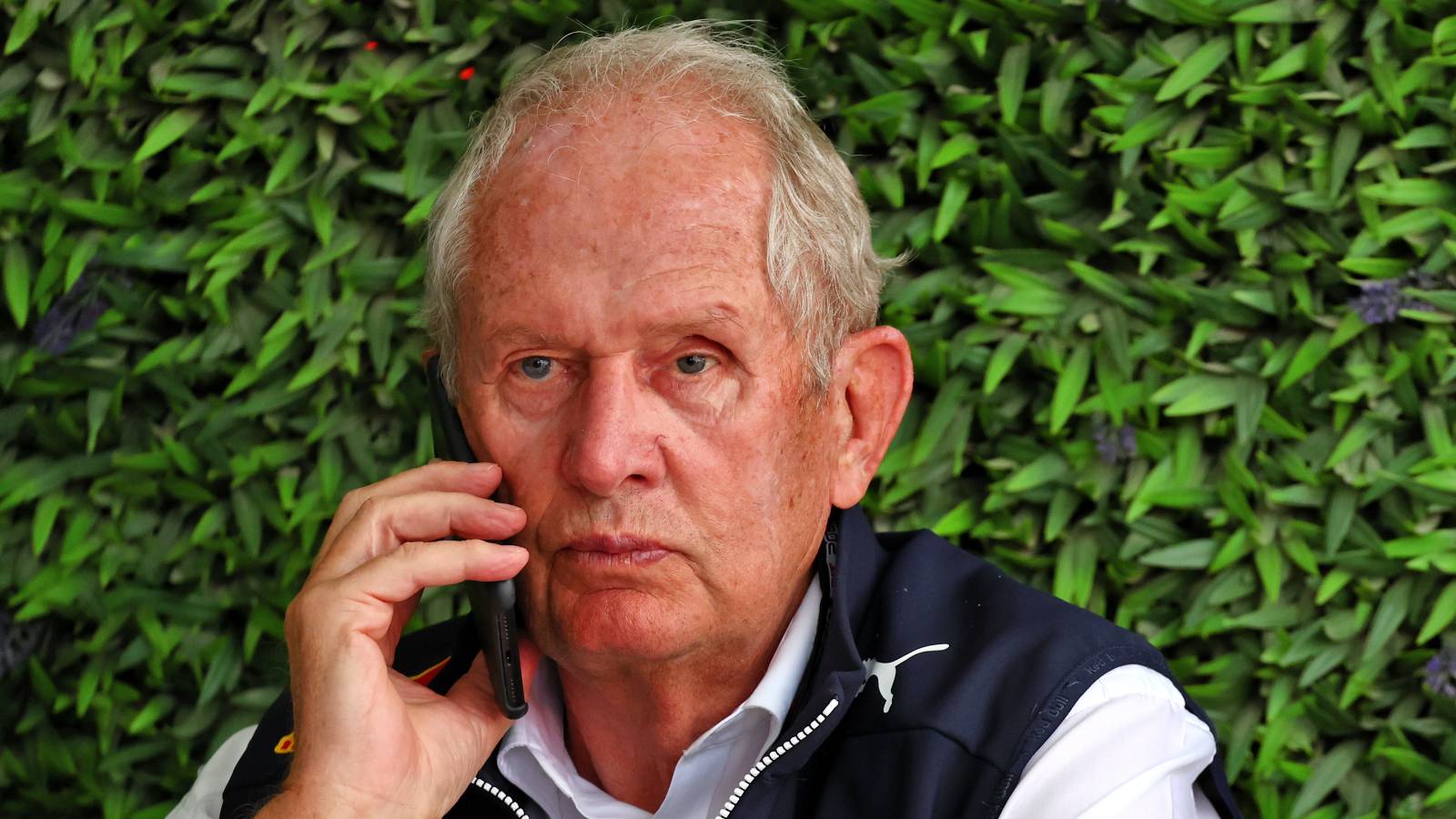 Helmut Marko insists it is the right decision for the Formula 1 show to go on in Saudi Arabia despite a terrorist attack only 20 kilometres from the circuit.
Security fears were expressed in the build-up to the grand prix at the Jeddah Corniche Circuit after a missile launched from Yemen had been intercepted last Sunday.
Unfortunately, those concerns proved well founded when a large fire was visible after the first free practice session, with Yemen's Iran-aligned Houthi group claiming responsibility for an attack on an Aramco plant in Jeddah.
It quickly became apparent there would be a doubt over whether FP2 or even the remainder of the race weekend would go ahead. But after a meeting between the FIA, Formula 1, drivers and team principals, the second practice session began 15 minutes later than planned.
There will inevitably be a mixture of views about whether the grand prix should carry on, but Red Bull advisor Marko has backed the statement from the Saudi Motorsport Company which said "the race weekend schedule will continue as planned".
The show goes on…#F1 #SaudiArabianGP https://t.co/VuXTXgDgEZ

— PlanetF1 (@Planet_F1) March 25, 2022
Marko revealed Red Bull driver and the reigning World Champion, Max Verstappen, had smelt burning during FP1, fearing his car had been alight.
"Max radioed us, he thought his car had caught fire because there was an intense burning smell," Red Bull sports adviser Helmut Marko told Sky Germany, reported by Motorsport.com.
"We were informed a drone had been sent from Yemen. The Saudis have a defence system and for some reason the drone was not intercepted.
"I think the timing is deliberate. The rebels know they will get much more media coverage at the grand prix. That's part of the concept."
But although some people may feel it is wrong in the circumstances, Marko believes it is the correct decision to proceed.
"I really think it's the right thing to do," said the Austrian. "As I said, these drone attacks are common, I think. They have a very good defence system. Why this one didn't work remains to be seen. It's not the first drone, after all. But it's the first one to strike on such a scale.
"We must not allow terror to intimidate us completely in everyday life. We have to study the situation now and if security is guaranteed for the next two days, we should run."
Marko also gave an insight into how the drivers were feeling about the situation.
"Max is a bit more relaxed about it," said Marko. "[Sergio] Pérez is a little bit scared, but when you live in Mexico City there's not much more security. We have the pandemic, we have the war in Europe and now we have a missile attack 20 kilometres away. This is no longer normal or pleasant.
"I think there will be an explanation from the officials as to how to ensure safety so the race can be held without endangering the drivers or the spectators."