Helmut Marko: Sebastian Vettel could not see Aston Martin joining podium fight in 2023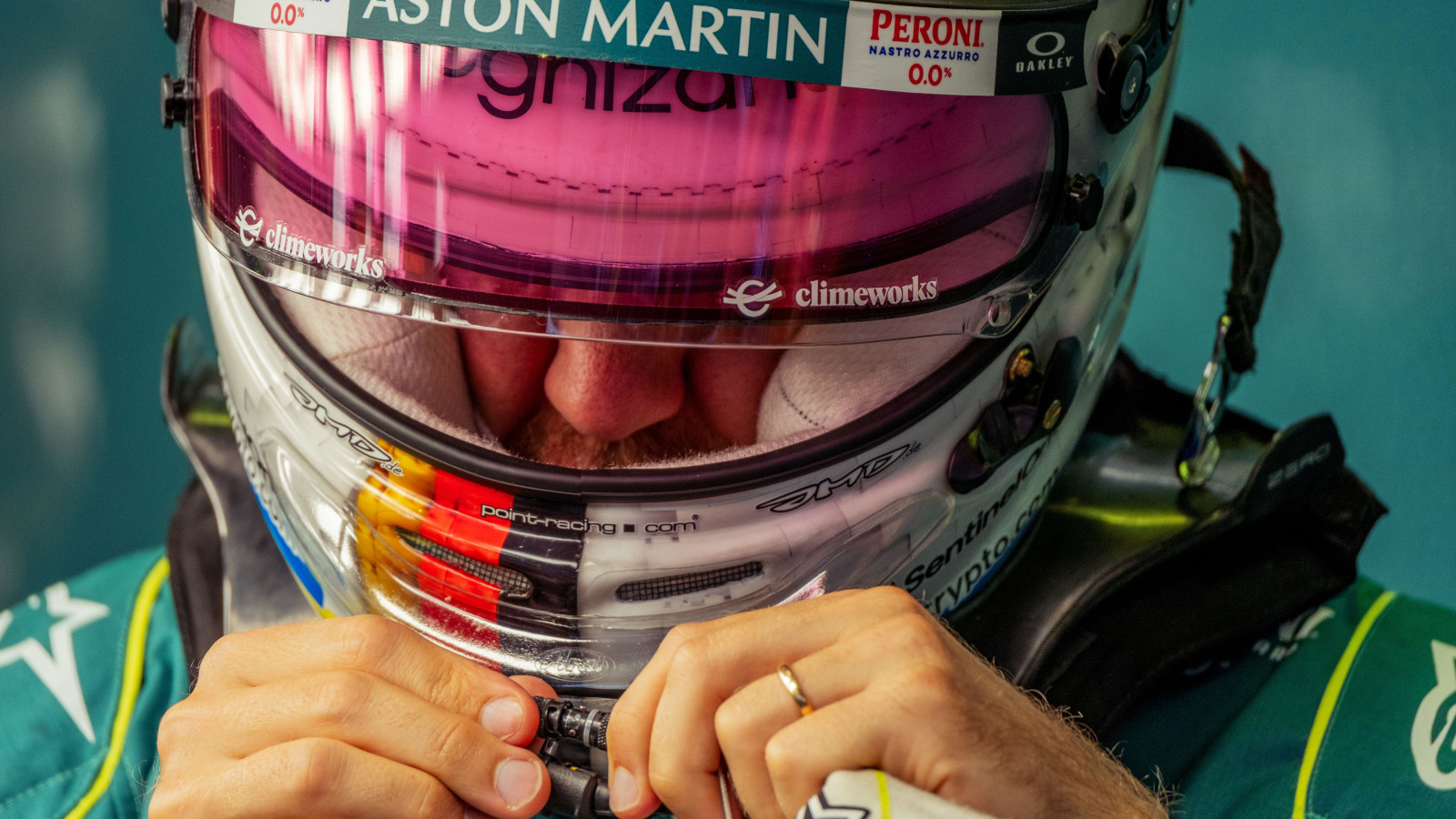 Helmut Marko believes Sebastian Vettel chose retirement over another season of only squabbling for points, not podium finishes, at Aston Martin.
Vettel surprised many in the paddock, but not Sky F1 broadcaster Ted Kravitz, when he announced ahead of the summer break this season would be his last in Formula 1.
According to his father, Norbert Vettel, it was one too many grands prix racing at the back of the field that had the four-time former World Champion saying enough is enough.
"It was an incredible career for my son, but the low point was Austria [this year]," he told RTL. "It hurt him so much to drive around at the end of the field and that accelerated those thoughts for him."
What's next for Sebastian Vettel?
Sebastian Vettel has plenty of offers on the table but he may choose to leave sport entirely and focus on off-track issues.
But while some have wondered why Vettel, only 35, did not push for a third season with Aston Martin, Marko reckons that is because he did not believe the team would make any progress next season.
"It's becoming apparent," he told motorsport-total.com. "He's not in a competitive car and I don't think he saw the prospect of the car being able to make a regular podium finish next year. And there's no space in the top teams.
"He wants to see his children grow up. I think his speech that he posted on Instagram is very good. He has different priorities and a different world view. Then you can't drive for a brand that is sponsored by an Arab mineral oil company.
"Aston Martin is a luxury brand with eight and twelve cylinders. That's not credible, and then that's the logical consequence."
As for what Vettel will do next, the 79-year-old said: "I'm sure more attention will now be paid to the issue of environmental protection."
The Austrian, who worked with Vettel at Toro Rosso and Red Bull, was asked whether he felt a comeback could be on the cards like Michael Schumacher with Mercedes.
"No," he replied. "I think this is final."
Sebastian Vettel didn't want points, he wanted wins
Asked ever since he left Ferrari what he needed to stay in Formula 1, Vettel made it crystal clear – he needed results.
That is something Aston Martin have failed to achieve.
Although the German was on the podium with his new team in 2021, runner-up at the Azerbaijan Grand Prix, his second champagne experience died with the pop of the cork as he was disqualified from the Hungarian Grand Prix due to a fuel infringement.
This season, those same two races have yielded a P6 and a P10 for the driver, most definitely not a sign that Aston Martin are moving forward.
Although the team had hoped this year's all-new regulations would bring them into the fight for best of the rest, it has done the exact opposite with Aston Martin struggling to even score points.
Vettel has 16, his team-mate Lance Stroll has four, and the Silverstone team are down in ninth place with only Williams having scored fewer points.
There is, at least from the outside, no sign of things getting better.
Team owner Lawrence Stroll talks a good game, going on about the financial investments, the new factory, the new personnel, but even if his dream comes to fruition it is still many years away.
Years Vettel wants to spend watching his children grow up, and the bees pollinate.