Marko: Perez penned new Red Bull deal pre-Monaco win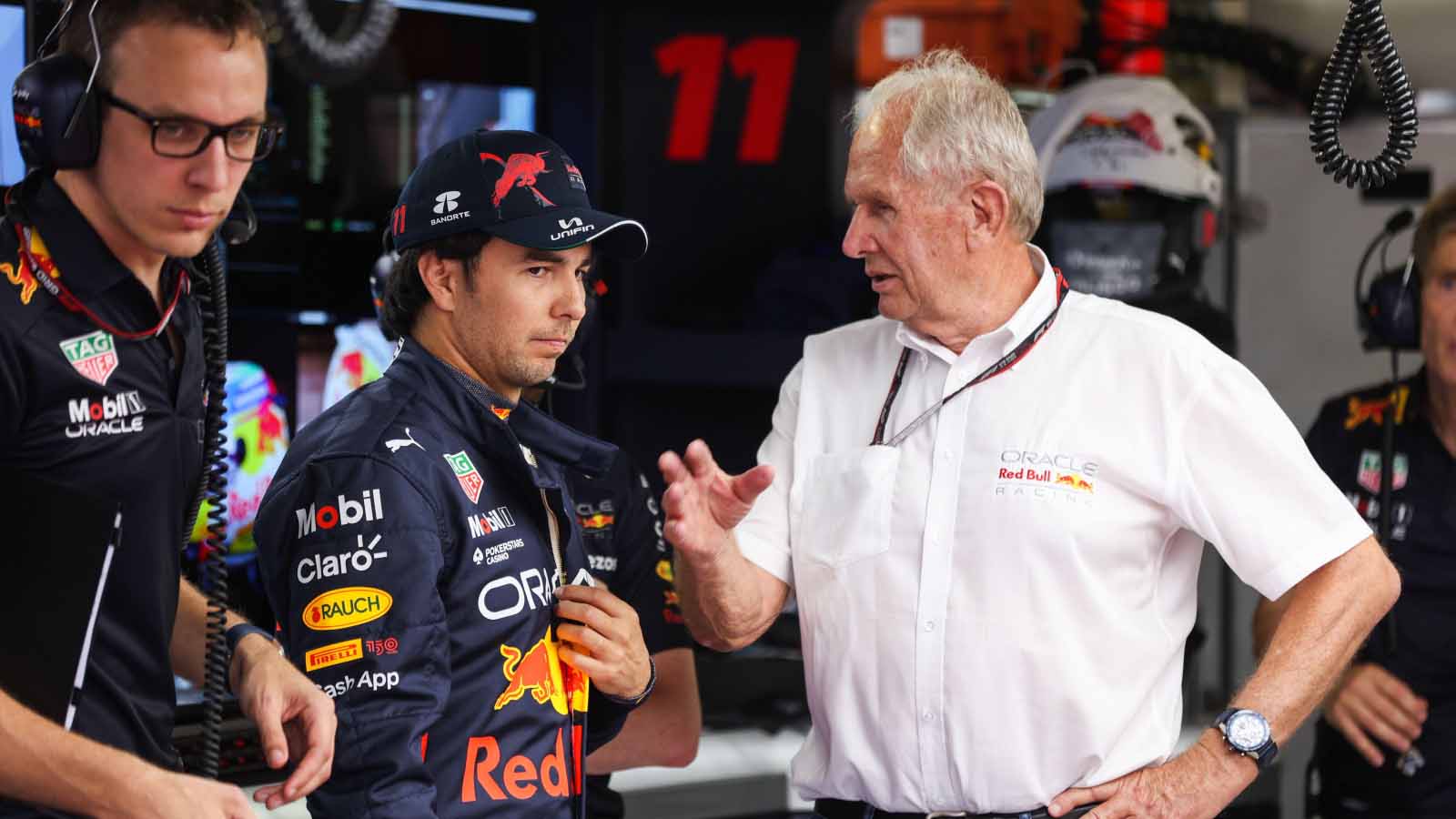 Helmut Marko says Sergio Perez had already signed his new Red Bull contract before the Monaco Grand Prix weekend had started.
Perez was overheard on his way to the podium after winning the race speaking to team principal Christian Horner, joking "I probably signed too early" given he could have had a case for a pay rise in his new deal.
That rather let the cat out of the bag before his new contract was confirmed by the team in the week, the Mexican having signed a deal with Red Bull until the end of 2024.
Red Bull motorsport advisor Marko believes having his future secured gave Perez an added incentive to perform well in Monaco.
Christian Horner: "It doesn't matter to us which of the two is World Champion.

"But whether it's Max or Checo, they are both Red Bull drivers and they both have the same chances…it's great to have both drivers right at the sharp end."#F1 pic.twitter.com/kq2aYHiVKm

— PlanetF1 (@Planet_F1) June 4, 2022
"On the Friday before the Monaco Grand Prix we gave him a contract extension," Marko told OE24 in Austria.
"He was extra motivated after this. It's very nice to have this duo of drivers. We have already recorded five wins this year."
Perez moved to within 15 points of his team-mate Max Verstappen at the top of the World Championship with his win in the Principality and was quicker than the reigning champion all weekend.
His performances have been much closer to matching Verstappen all season long, and Perez himself holds hopes of taking the title himself this year – but Verstappen does not believe tension will rise between the two, even if they end up battling for top honours come season's end.
And when presented with the possibility the dynamic could change between the two drivers, Marko countered by saying their title rivals are the ones under the cosh at the moment.
"Max remains calm. He has enough self-confidence. They [Ferrari] are under pressure," Marko explained.
"Charles Leclerc has had a hard time with that and mistakes are made, but that's racing. In Monaco, we forced Ferrari to react to our pit-stop strategy. They reacted wrong."
Perez had been in contention for victory at the previous round in Spain, but Red Bull switched him to an alternate strategy that seemingly saw team orders deployed to allow Verstappen to pass for the victory – but the Mexican was thrilled with how he had responded in the following race.
"It's a dream comes true," he said. "As a driver, you dream of winning here. After your home race, I think there is no other more special weekend to win."