Helmut Marko: 'Sergio Perez a very good F1 driver, but he's no Max Verstappen'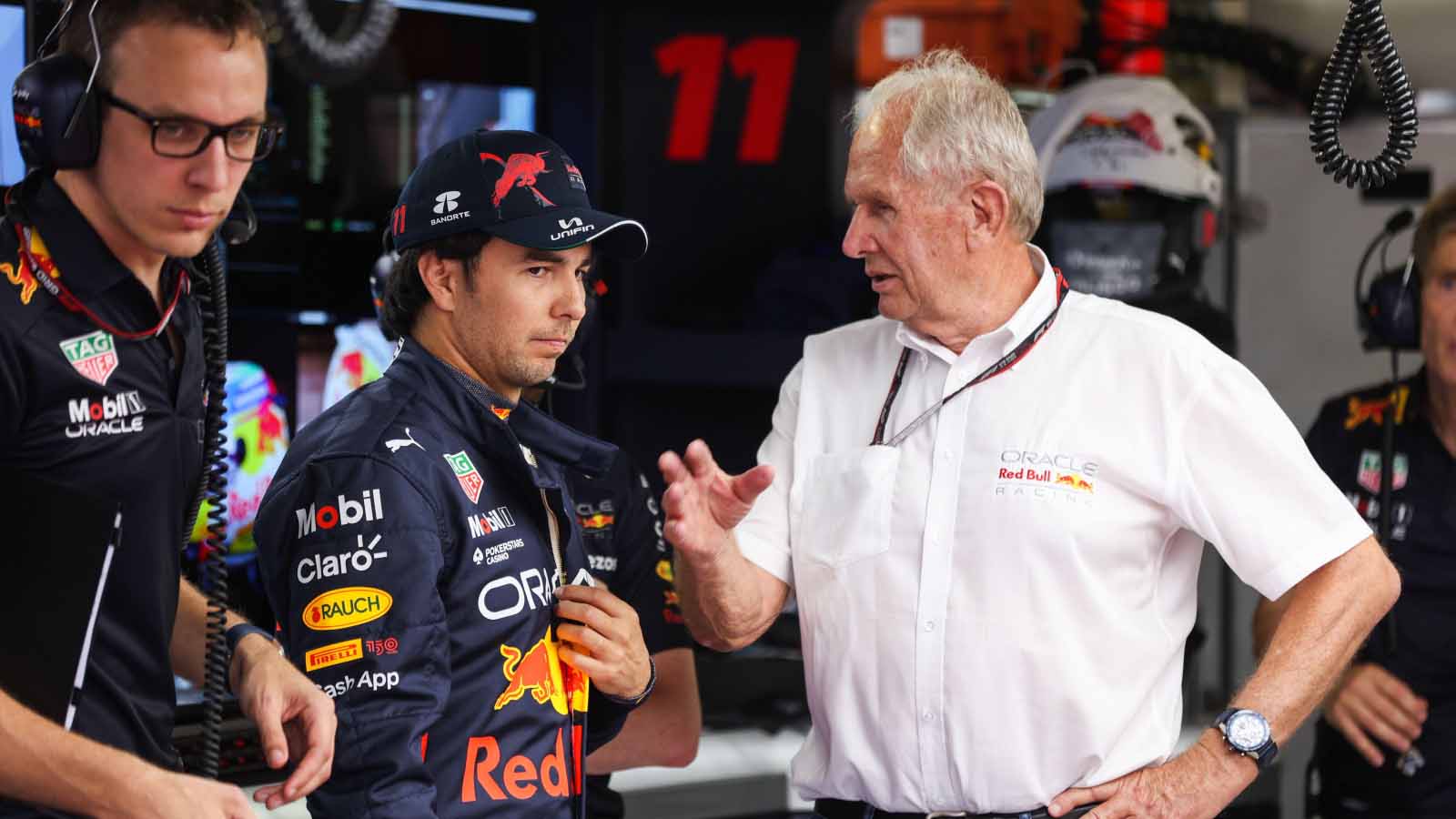 Helmut Marko has risked a potentially uncomfortable pre-season meeting by suggesting Sergio Perez is not on the same level as Max Verstappen.
The Mexican has often been the perfect team-mate to Verstappen but tensions became increasingly flared as the 2022 season went on.
The low point came during the Sao Paulo Grand Prix when Verstappen refused to give a place back to Perez despite having the Drivers' Championship sewn up and the Mexican having a far greater need for the extra points.
Verstappen said he had his reasons, refusing to elaborate publically what they were exactly, and Red Bull's treatment of their two drivers has made it pretty clear who they consider number one.
The most blatant example of this came during a recent interview when Red Bull special advisor Marko suggested Perez was not on the same level as his team-mate.
Speaking to Auto Motor und Sport, Marko was asked how Red Bull came to have such a commanding lead over the rest of the pack and while he set out to praise Verstappen, he also put down Perez.
"We certainly benefited from Ferrari's strategic mistakes, from bad luck on their side, from the engine failures," Marko said.
"In addition, our car was 20 kilograms overweight at the beginning. That was a reserve that brought a reliable time gain on the race track as soon as we could reduce the weight. Every kilogram less is a certain time gain in practice.
"This has also changed the driving behaviour in such a way that Verstappen can use it optimally. And if Max can drive at the limit and has the confidence, then that's something different than if someone else drives at the limit. Our car is where Perez is. And Perez is a very good Formula 1 driver, but he is no Verstappen."
Tensions between Verstappen and Perez have been tipped to boil over as the two go into their third season as team-mates and with Daniel Ricciardo back in the blue and red of Red Bull, there are increasing suggestions that the Australian is being lined-up to take the Mexican's spot.
For now, that is a scenario that Perez is unfazed by, instead welcoming the eight-time race winner to the team.
"I'm pretty relaxed," Perez told Sky Sports.
"I mean, we live under a lot of pressure all the time. It doesn't change anything from my side, I think it's a great achievement for the team to have a driver like Daniel and he's going to contribute a lot to our team.
"He's a great guy, he's one of the guys that I get on [with] the most in the paddock, so I think it's just great to have Daniel in the team, and from my side doesn't change anything."
Read more: Sebastian Vettel adds further weight to Mick Schumacher being in 'bad environment' at Haas