Marko: Perez perfect Max team-mate, does not try to fight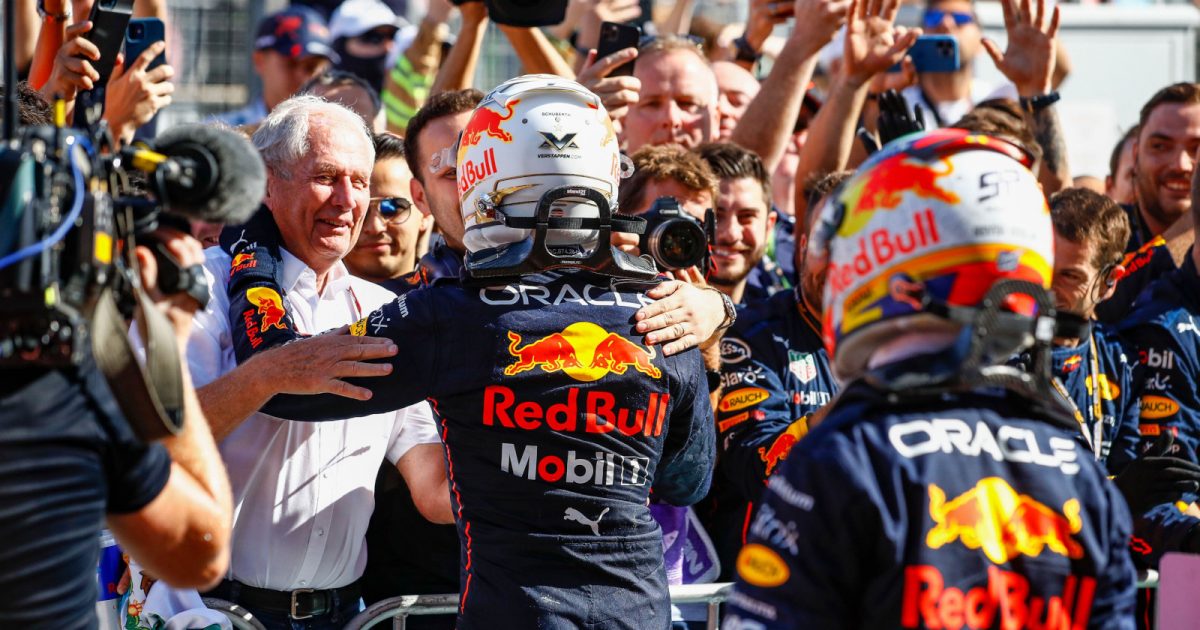 Helmut Marko says Sergio Perez is the "perfect" team-mate for Max Verstappen as the Mexican driver won't try to fight the Dutchman.
Signing a new deal with Red Bull, one that will keep him at the team until the end of 2024, Perez has made it clear several times that he has the same opportunities as Verstappen.
Marko's comment doesn't seem to suggest that.
This year's championship has already seen Perez issued with team orders on two occasions; Spain when he was told to move over the reigning World Champion and Baku where it was worded as "no fighting" as Verstappen sailed past him into Turn 1.
Talking up his Dutch driver, and not for the first time, Marko said the team-mates work well together as Perez doesn't try to "fight" Verstappen.
In an interview with the Red Bull website, he said: "Max can drive any car fast. That's why having Sergio Perez as his team-mate is perfect.
"Checo doesn't try to fight but does everything he can, and that can lead to victory as it did in Baku last season.
"The two work very well together."
Marko previously talked up Verstappen's title challenge while all but quashing Perez's.
"You forget one thing – Verstappen has already missed the finish twice this year," Marko told Formel1.de ahead of the Azerbaijan Grand Prix.
"Both times he was in second place. If he had managed to collect those 18 points (twice), the distance to Perez would have been clearly greater.
"It doesn't change the fact Checo is having a great season but still, when it comes to sheer speed, Max is usually the faster of the two."
Perez, having also recorded two DNFs this season, is currently on 147 points to Verstappen's 181 with the Mexican driver on one win while Verstappen has already recorded six.
Two of those, Spain and Baku, came in races where Perez was hit with team orders, the driver finishing second to his team-mate.
Torquing Point: Reviewing a classic British GP
Henry Valantine is joined by Jon Wilde and Oliver Harden to dissect an incredibly dramatic British Grand Prix.