Marko: Perez 'sensational' when car shut down
Dr Helmut Marko has praised Sergio Perez's "sensational" reaction when hit by a software glitch on the Bahrain Grand Prix's formation lap.
On his Red Bull race debut, the Mexican had to start from the pit lane – but briefly he had thought his evening was over before it had even begun.
Having qualified a disappointing 11th, Perez stopped during the formation lap when his car shut down.
But he was able to get it going again and despite having to start after all of his rivals had passed the end of the pit lane, he produced a fine recovery drive to finish fifth.
Marko, Red Bull advisor and head of their driver development programme, has complimented Perez on his presence of mind after the 31-year-old had admitted he nearly climbed out of the car and walked away amid the temporary feeling that all hope had gone.
"The problems we had were mainly related to the software," said Marko during a video interview with Formel1.de.
"Perez's battery was changed at the last minute. That is probably the reason why he suddenly lost power.
"He was sensational. He took off his steering wheel and carried out all the emergency scenarios coolly. Suddenly the power came back.
"But there was no problem with the parts. All of those things can be fixed with the proper adaptations, I think."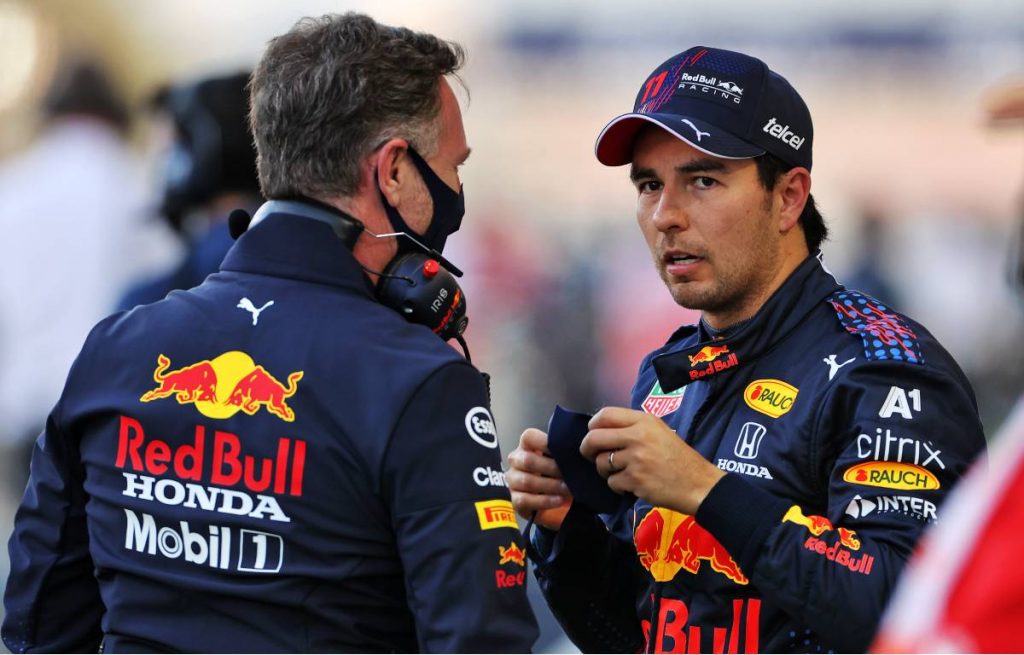 Red Bull merchandise is available to purchase now via the official Formula 1 store
Although Red Bull, and specifically Max Verstappen, were generally fastest over the opening weekend in Bahrain, they just missed out on securing victory as Sir Lewis Hamilton edged it for Mercedes.
Marko hopes Red Bull can put in a complete performance in the next race at Imola on April 18 and come away triumphant.
"I think with the package we have – a very competitive engine and a chassis that responds well to everything – we will be at Mercedes' level again," said the 77-year-old Austrian.
"We now know that you can only succeed against Mercedes if you are perfect. Everything has to be right. We assume the situation will be similar [at Imola]. Hopefully the podium will be reversed, with Max on the highest step."
But in trying to challenge Mercedes and Hamilton for their respective World Championship titles, Red Bull are also having to cope with the challenge of producing an all-new car for 2022 when the big regulation changes come in.
"I said at the start of the season that it's the most difficult season for us since we have been in Formula 1," said Marko.
"On the one hand, we are obviously affected by the budget cap and on the other, we see an opportunity to win the world title.
"Therefore, we have to do everything in our power to win it – without ignoring 2022. We have to work in parallel and it is now a risk, to balance the two projects in a way that both are a success."
Follow us on Twitter @Planet_F1, like our Facebook page and join us on Instagram!