Marko: 'Gasly promoted or let go in next two years'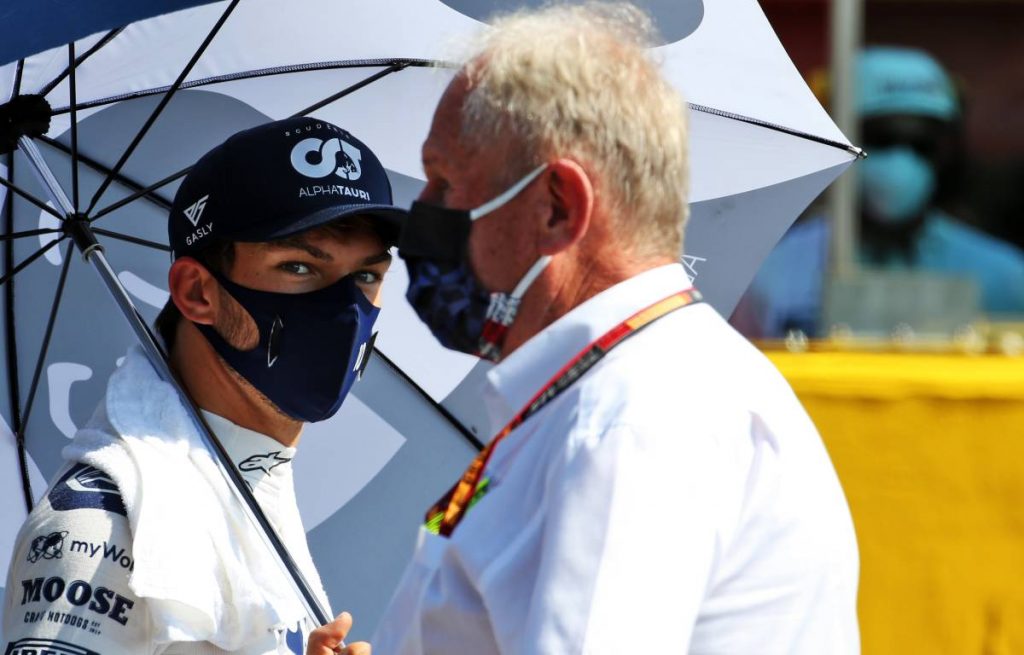 Pierre Gasly won't be stepping up to Red Bull next season, but Helmut Marko says in "the next two years" they'll either promote him, or let him go.
The story of Gasly's highs and lows with the Red Bull family have been widely documented, starting with their junior team, promoted to the senior outfit and then demoted back to the junior side.
There he set about writing his story of redemption.
Gasly has been one of Formula 1's brightest stars since his demotion, on the podium three years running which is a feat no other driver outside F1's traditional top three – Mercedes, Red Bull and Ferrari – has managed.
It has the 25-year-old questioning why he hasn't been promoted.
Marko has made it clear several times in recent weeks that Gasly is not in line for a 2022 Red Bull seat, instead wanting the Frenchman to continue as AlphaTauri's team leader.
Asked about rumours that Gasly is looking at his options for 2022, the Red Bull advisor told NewstalkZB: "First of all there is a contract which goes for two more years so I don't know where these Alfa stories are coming from. Secondly Alfa isn't at the level like AlphaTauri is.
"We have two Formula 1 teams as everyone knows and we are putting quite a lot of effort in our brand, AlphaTauri, fashion brand, and we need a strong leader there."
The Austrian raised questions about whether Gasly, second best to Max Verstappen during their 12 races together at Red Bull, was up for the challenging of being the Dutchman's team-mate.
"He is driving at his best, but being number one in a very good B-team is a very different story to being number two to Max Verstappen at a top team," he said.
"Mentally that makes a big difference."
P6 & Fastest Lap.
What a mess at the start. Not much to say, unlucky today. We dropped to last after the mess so good recovery after that. Congrats to Esteban & Alpine today.🇫🇷 pic.twitter.com/O0wQMvQzIu

— PIERRE GASLY 🇫🇷 (@PierreGASLY) August 1, 2021
Check out all the latest AlphaTauri merchandise via the official Formula 1 store
Red Bull will make a call on Gasly's future in the next two years.
"We are looking at his progress," he added, "and in the next two years we will make a decision whether he'll be on the free market or whether we'll take him into Red Bull."
The Austria hinted that until that time, Sergio Perez – Verstappen's only team-mate since Daniel Ricciardo to win a race with Red Bull – is likely to hold onto the Red Bull race seat.
"Perez is 31 years now, so he won't be too long [overall] in Red Bull Racing," Marko concluded.