Marko accuses Mercedes of smear campaign against Max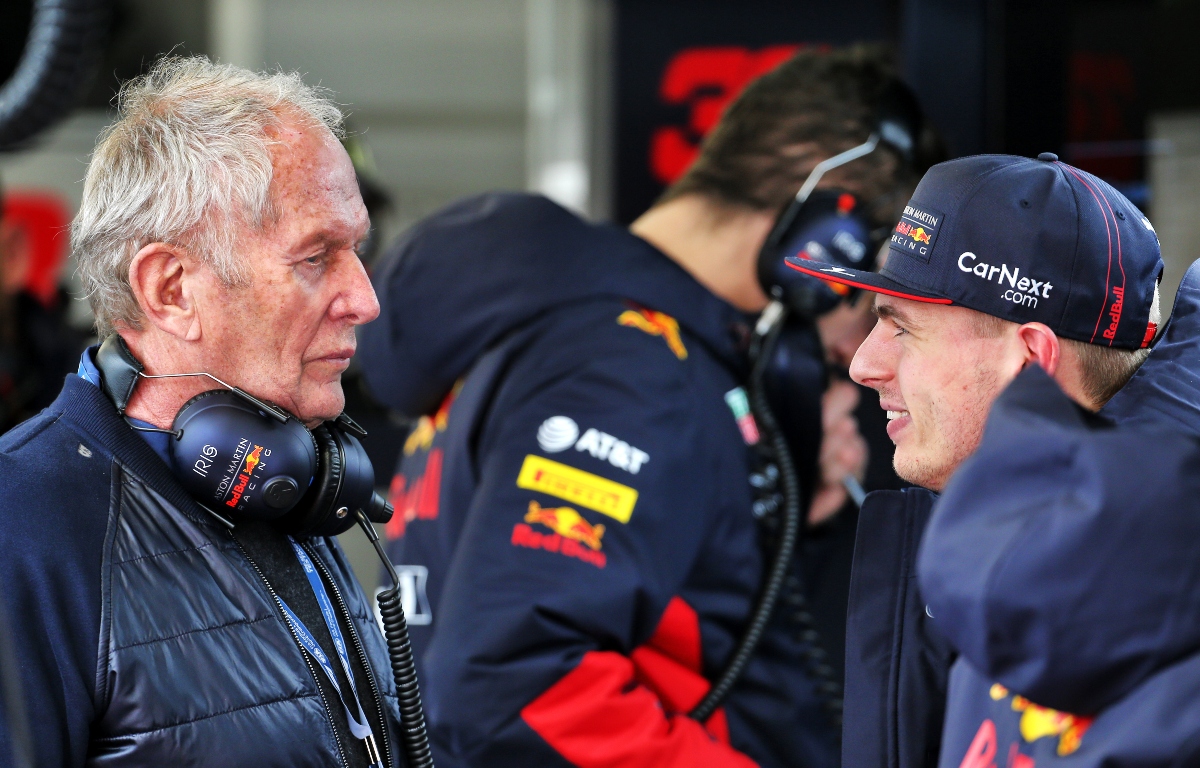 Helmut Marko believes Mercedes are trying to portray Max Verstappen as "the bad boy or dangerous driver" to put pressure on the Red Bull driver.
After 21 grands prix Verstappen and Lewis Hamilton head into the title-deciding Abu Dhabi Grand Prix tied on points. Whoever finishes ahead on Sunday will be crowned the 2021 F1 World Champion.
The two set the stage for a winner takes all situation last time out in Saudi Arabia when Hamilton beat Verstappen to the chequered flag in what was a contentious grand prix.
Verstappen was twice penalised for incidents against Hamilton, and while Marko has conceded that yes his driver did brake test his title rival, he still feels Hamilton should have been penalised later in the grand prix when he pushed Verstappen off the track.
The Red Bull motorsport advisor fears the stewards are being influenced by a smear campaign from Mercedes.
"There are recordings that show how Hamilton looked in the mirror and pushed Max off the track," Grandpx.news quotes him as having told RTL.
"There wasn't even a warning for that.
"But all of these attempts are being made to portray Max as the bad boy or dangerous driver. Do you remember Silverstone? What happened there was incredible.
"I don't think it's fair to run such a campaign against a 24-year-old."
That's a sentiment echoed by Christian Horner.
"Of course it's been a concerted campaign by Mercedes," said the Red Bull team boss. "Totally.
"It's been part of a narrative to put as much pressure on the stewards to act differently from any other race.
After 21 races, nothing splits Max Verstappen and Lewis Hamilton

Who will be crowned champion of the world on Sunday? 🏆#AbuDhabiGP | #F1 | #HistoryAwaits pic.twitter.com/UqOjuXEpQQ

— Formula 1 (@F1) December 10, 2021
"This is a campaign that's been driven covertly to put the spotlight on Max, give him a tag-line, portray him as this mad, irresponsible driver, put as much pressure as you can on him, on the team, and ultimately on the governing body.
"We saw in Brazil, the comments about the penalties being laughable, or Lewis being persecuted. Mercedes have got one of the smartest media arms in the paddock and they use every tool they can."
One of the big talking points in the build-up to this weekend's season finale is could the title be decided by a crash.
FIA race director Michael Masi has already warned both drivers, and the rest of the field, that any unsporting conduct will be penalised with either the driver losing points or being disqualified.
Much of the focus of that conversation has been directed at Verstappen's side given that he will win the title if neither driver scores a point.
Asked for his thoughts on that, Marko concedes that Verstappen versus Hamilton in a wheel-to-wheel battle has the potential to end in a crash as F1 has already seen this season.
He, however, says it will never be his driver's "intention" for that to happen.
"When the two of them are together, it's always dangerous," said Marko. "But that's not our intention."
As for whether he'll shake Toto Wolff's hand if Hamilton wins, Marko said: "First we have to see how this final goes."