Helmut Marko issues statement on 'offensive' Sergio Perez remark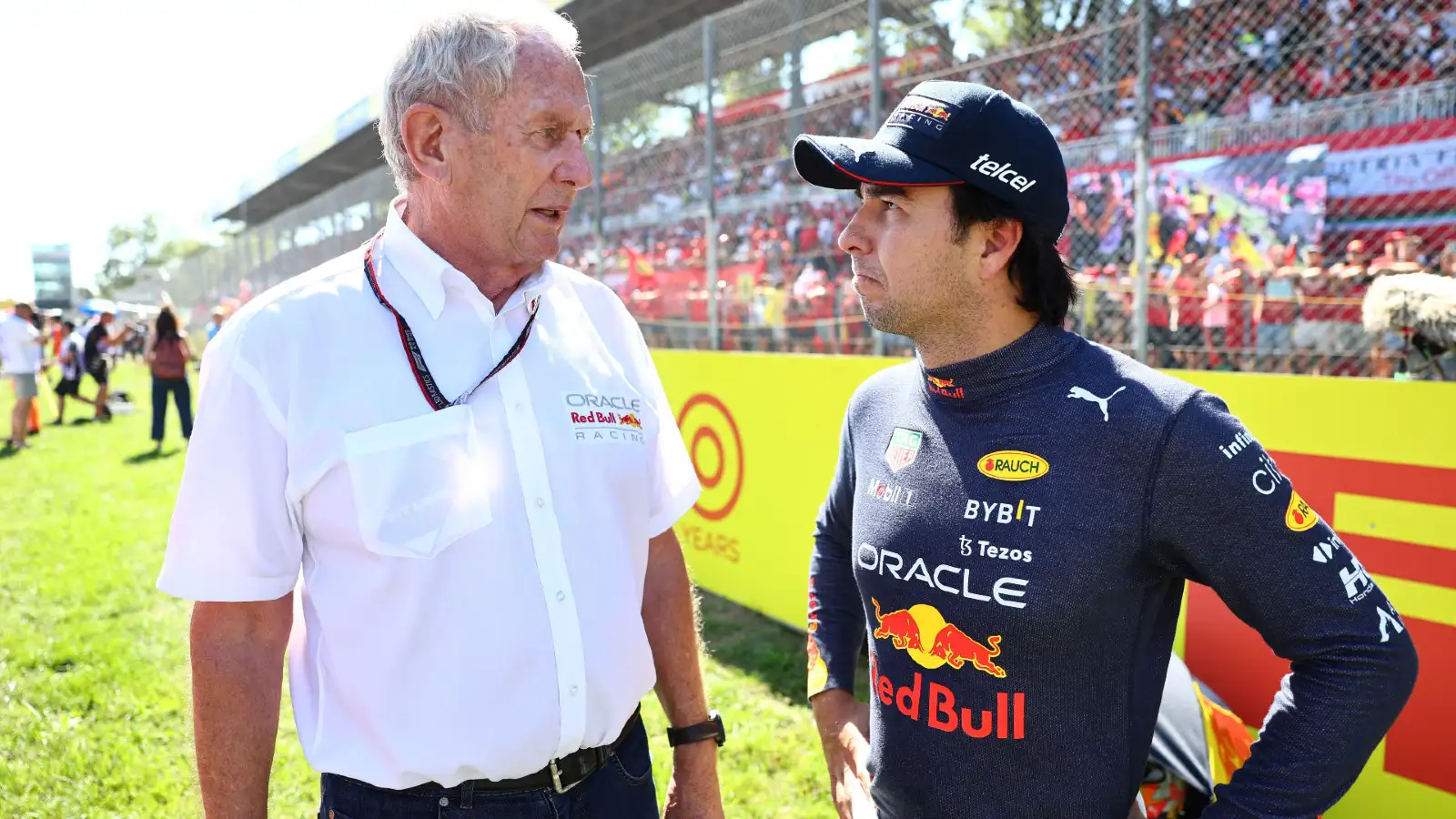 Following his comments regarding Sergio Perez's nationality on Red Bull's television channel, Helmut Marko has issued a statement.
Red Bull motorsport advisor Helmut Marko has responded to the backlash against him following comments he made about Sergio Perez after last weekend's Italian Grand Prix, apologising for his remarks.
The 80-year-old Austrian had appeared on Red Bull-owned broadcaster ServusTV, where Marko asserted that there is a cultural reason for Perez being unable to keep up apace with Max Verstappen in the same machinery.
What did Helmut Marko say about Sergio Perez?
With Perez fighting his way through to finish second ahead of the two Ferraris at Monza, the Mexican's drive was second only to Max Verstappen's run to the win after the Dutch driver started alongside Carlos Sainz on the front row.
The drive earned Marko's praise, before the Austrian blundered his way through comments that suggested he viewed Perez's culture as being the reason behind his defeat to Verstappen.
"The Italian GP was surely one of Checo Perez's best weekends and we know about his problems in qualifying, which is where he has his doubts," Marko said.
"Let's remember that he is South American and so his head is not as focused as Max Verstappen or as Sebastian Vettel was, but racing is his forte and he had a very good race.
"Overtaking three drivers, in George Russell and the Ferrari drivers, was not easy, as we knew they were faster on the straights.
"In the race, Perez did everything right and now we have circuits like Singapore, where he has already won and which suit him better."
With Marko disparaging Perez's background, while also seemingly ignoring the existence of South American World Champions like Ayrton Senna, Nelson Piquet, Juan Manuel Fangio, and Emerson Fittipaldi, it's also a factually incorrect statement as Perez is Mexican – Mexico is part of North America.
PlanetF1.com recommends
Revealed: The biggest title-winning margins in F1 history
F1 2024 driver line-up: Who is confirmed for next season's grid?
Helmut Marko apologises for Sergio Perez remarks
On Friday, having met with waves of online negativity correctly calling out the Austrian for his xenophobic comments, Marko released a statement through ServusTV to apologise for his gaffe.
"Concerning my remark about Sergio Perez, ServusTV Sport and Talk, Monday September 4: I would like to apologise for my offensive remark," he said.
"I want to make it absolutely clear that I do not believe that we can generalise about the people from any country, any race, any ethnicity. I was trying to make a point that Checo has fluctuated in his performance this year, but it was wrong to attribute this to his cultural heritage."
Read Next: Explained: Why Red Bull are planning huge second team rebrand for F1 2024