Helmut Marko swipes at rivals who 'think they're gaining an advantage by doing this'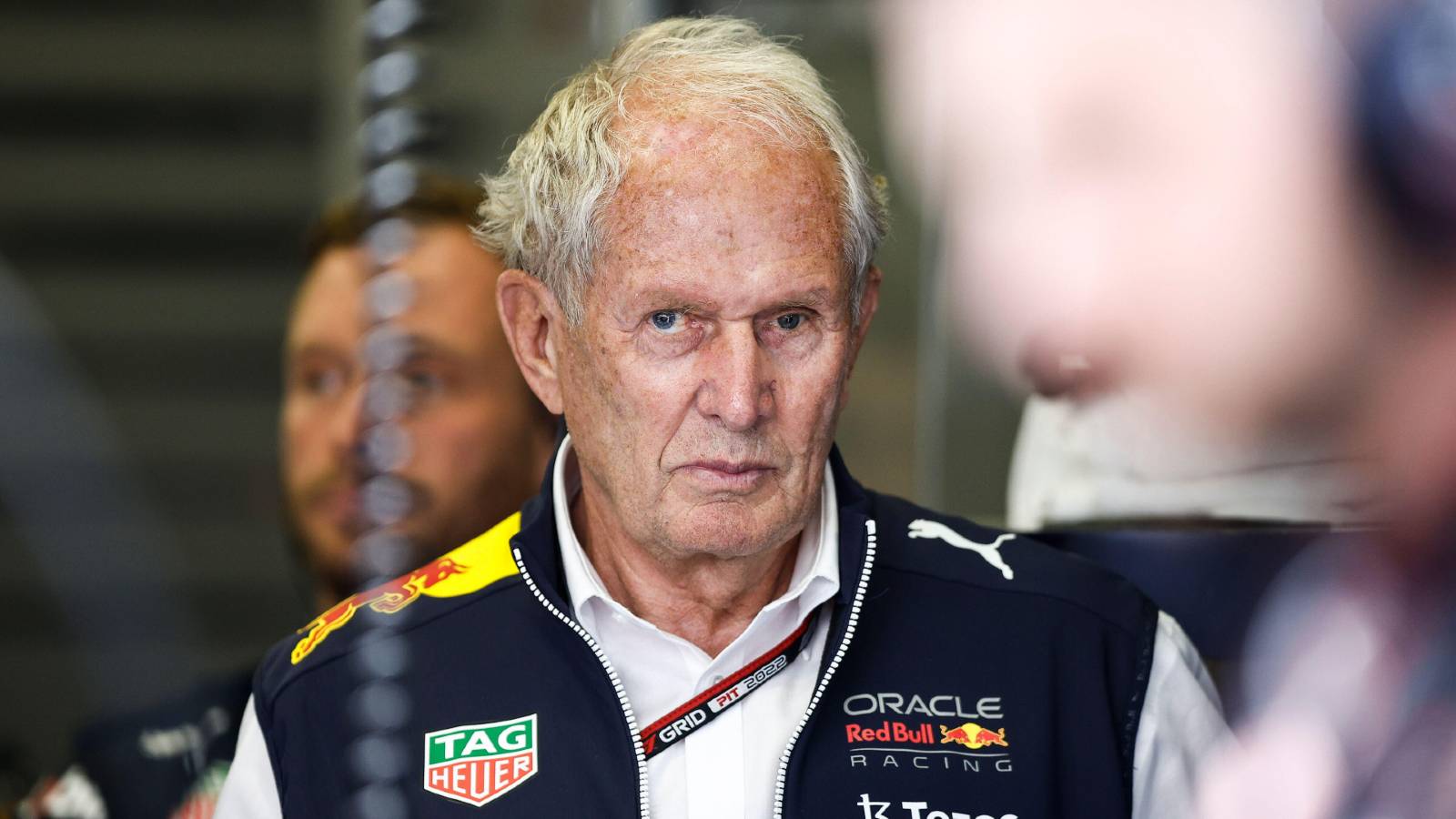 As rival teams call for harsh sanctions against Red Bull, Helmut Marko has hit back at "completely baseless rumours with the most serious allegations" that have been disseminated in the cost-cap saga.
Earlier this month, whispers began to do the rounds that two teams had breached last year's budget cap, one of those being the 2021 Drivers' Championship-winning team, Red Bull.
Initially it was said to be a "significant" breach, but in the days that followed that came to down to one or two million with the FIA confirming Red Bull had in fact exceeded the cap with a 'Minor Overspend Breach'.
That means they overspent by less than five per cent of the cap, less than $7.25m, but what exactly the figure is only Red Bull and the FIA know.
Talks are now ongoing between the two about the terms for a potential 'Accepted Breach Agreement', Christian Horner briefly meeting with FIA president Mohammed Ben Sulayem on Friday at the Circuit of The Americas.
The Red Bull team boss cancelled a press conference in order to speak with Ben Sulayem, with Marko not willing to go into details about what was discussed.
"There is no new statement," Marko told Sky Deutschland, adding that "ongoing talks" are still in progress.
"We are dependent on the FIA. We are waiting for feedback. Now this has been going on for a few weeks, a few hours will no longer matter."
Lewis Hamilton on the punishment Red Bull should receive from the FIA for breaching the cost cap:

"Only getting a slap on the wrist is not great for the sport. They might as well not have a cost cap in future." #F1 pic.twitter.com/OXnpPuAb5V

— PlanetF1 (@Planet_F1) October 21, 2022
Red Bull have insisted several times they have done nothing wrong, with reports suggesting the difference between their numbers and the FIA's is down to interpretation of the budget-cap rules.
But while Marko did not divulge any details about Friday's chat, he did have a few choice words for Red Bull's rivals.
The Austrian is still smarting over the leak and the subsequent stories that came from it.
"That's the most unpleasant…completely baseless rumours with the most serious allegations," he said. "But that didn't come from the FIA, it came from the competitors.
"Winning doesn't make many friends.
"Some think they are gaining an advantage by doing this, but they don't think outside the box."
Read more: Fernando Alonso feels Red Bull have won titles 'by exploiting a grey area'