Marko mocks Wolff's prioritising Merc drivers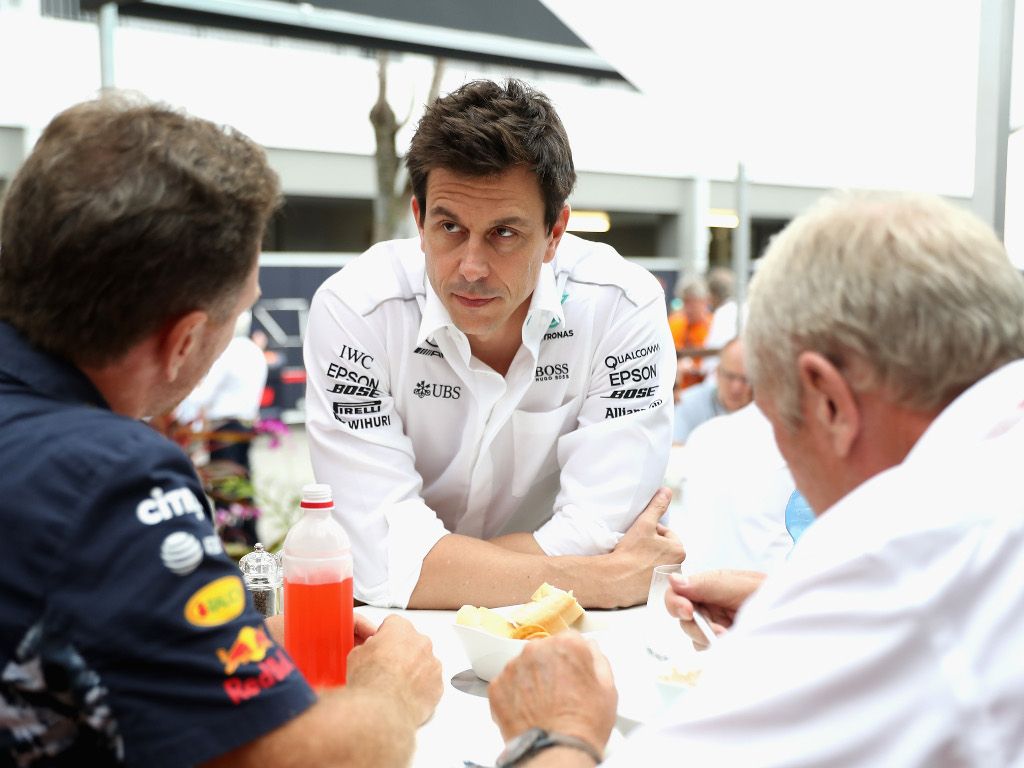 Helmut Marko has called bull on Toto Wolff's comments about prioritising Mercedes drivers, pointing that not one young Merc driver has raced for the senior team.
Last week Sebastian Vettel shook up the silly season when he announced he would be leaving Ferrari at the end of this season.
Immediately F1's rumour mill had him heading to Mercedes to partner Lewis Hamilton.
Wolff made it clear that was not on the cards.
"Sebastian is a great driver, a great personality, and an enrichment for every Formula 1 team," said the motorsport boss.
"With a view to the future, we are primarily committed to loyalty to our current Mercedes drivers."
Wolff went on to mention George Russell, a Mercedes' junior driver who is languishing at the back of the grid with Williams, before adding that he wants to "concentrate on our current drivers first".
However, unlike Red Bull, Mercedes has never put a junior driver into their senior team.
Red Bull has, promoting Vettel, Daniel Ricciardo, Daniil Kvyat, Pierre Gasly and more recently Alexander Albon.
Marko saw the opportunity to take a pop at Wolff
Essentiallysports quotes him as having told ORF: "Unfortunately for him [Vettel] the seats at the top teams are taken but it's funny to hear that Toto says that they look at their own young drivers.
"Until today no Mercedes junior made it to the cockpit but maybe that changes."
Marko has already ruled out putting Vettel back into a Red Bull race seat, saying that door is shut as it would not only upset the dynamics with Verstappen but would also cost the team too much having to cover both top drivers' salaries.
"My statement was no two 'Vs' at Red Bull Racing," Red Bull advisor Marko told Motorsport.com.
"That we don't want to afford financially. And we can't afford it either.
"We cannot and will not afford two top stars. This is currently a non-topic for us."
Check out this brand new video from our friends at Racing Statistics: the teams with the most constructor points over the last decade:
Follow us on Twitter @Planet_F1 and like our Facebook page.