Marko invites Wolff to sport Red Bull colours in Turkey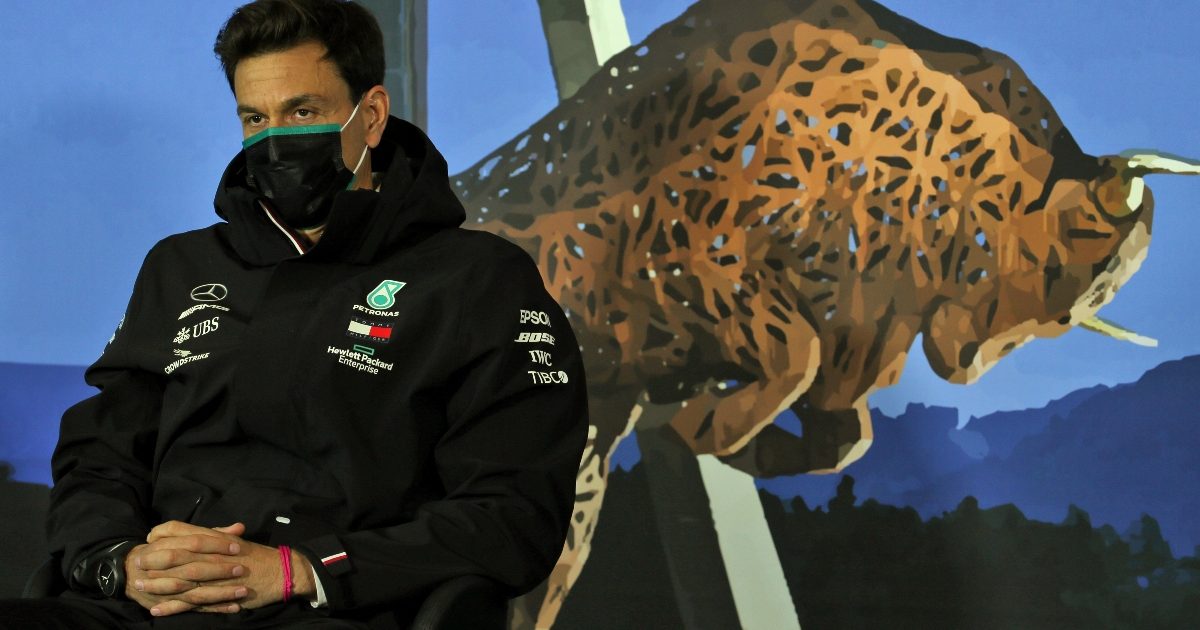 Discussing an old photo of Toto Wolff in Red Bull overalls, Helmut Marko has invited the Austrian to wear them again in Turkey.
The rivalry between Wolff and Marko and their respective teams has been fierce this season both on and off-track as they battle it out for both titles.
That makes it all the more harrowing to see old photos from the early 2000s of the Mercedes team principal in Red Bull colours.
Marko was recently sent such photos by F1 Insider, and it is fair to say the head of Red Bull's driver programme was a little confused by them.
He has no idea why Wolff was in Red Bull overalls, but has joked his compatriot should wear them again at the Turkish Grand Prix.
"I hope it's not a recent photo," he told the German site.
"But seriously, I have no idea how it came about. In any case, I have nothing to do with it.
"Mr Wolff can also wear the overalls at the weekend in Istanbul."
TOTO WOLFF RED BULL 👍🇦🇹🐂 pic.twitter.com/OItow1oSqh

— Glock Deprê 🇩🇪 (@passouoglock) May 28, 2021
Check out all the latest Mercedes merchandise via the official Formula 1 store
As it turns out, while he was still a racing driver, Wolff took part in various endurance races in Red Bull colours and even won the Dubai 24-Hour Race in them in 2006.
Years later, his aim is to now stop the team from winning a tight fight with his team, with Lewis Hamilton and Mercedes narrowly leading both championships.
In order to do so, he says the German team will adopt an aggressive strategy.
"This season is keeping all of us on our toes and that's something we are enjoying immensely, but it also means we have to be aggressive with our approach to the season in order to maximise the points available," he said.
"That's our focus for Turkey and beyond. I know Lewis, Valtteri [Bottas] and the entire team are fired up for the battle that lies ahead, and we look set for another exciting race this weekend at Istanbul Park where there are still many unknowns for us because of the track surface and weather conditions in 2020.
"It's an exciting track layout and a good one for racing, so I think we will be in for another spectacular twist in this brilliant F1 season."
Engine penalty for Lewis Hamilton in Turkey?
It's very likely that Lewis Hamilton will have to take an engine penalty before the end of the season. Is he best off getting it out of the way at the Turkish Grand Prix?