Marko reflects on 'very bitter' Bahrain GP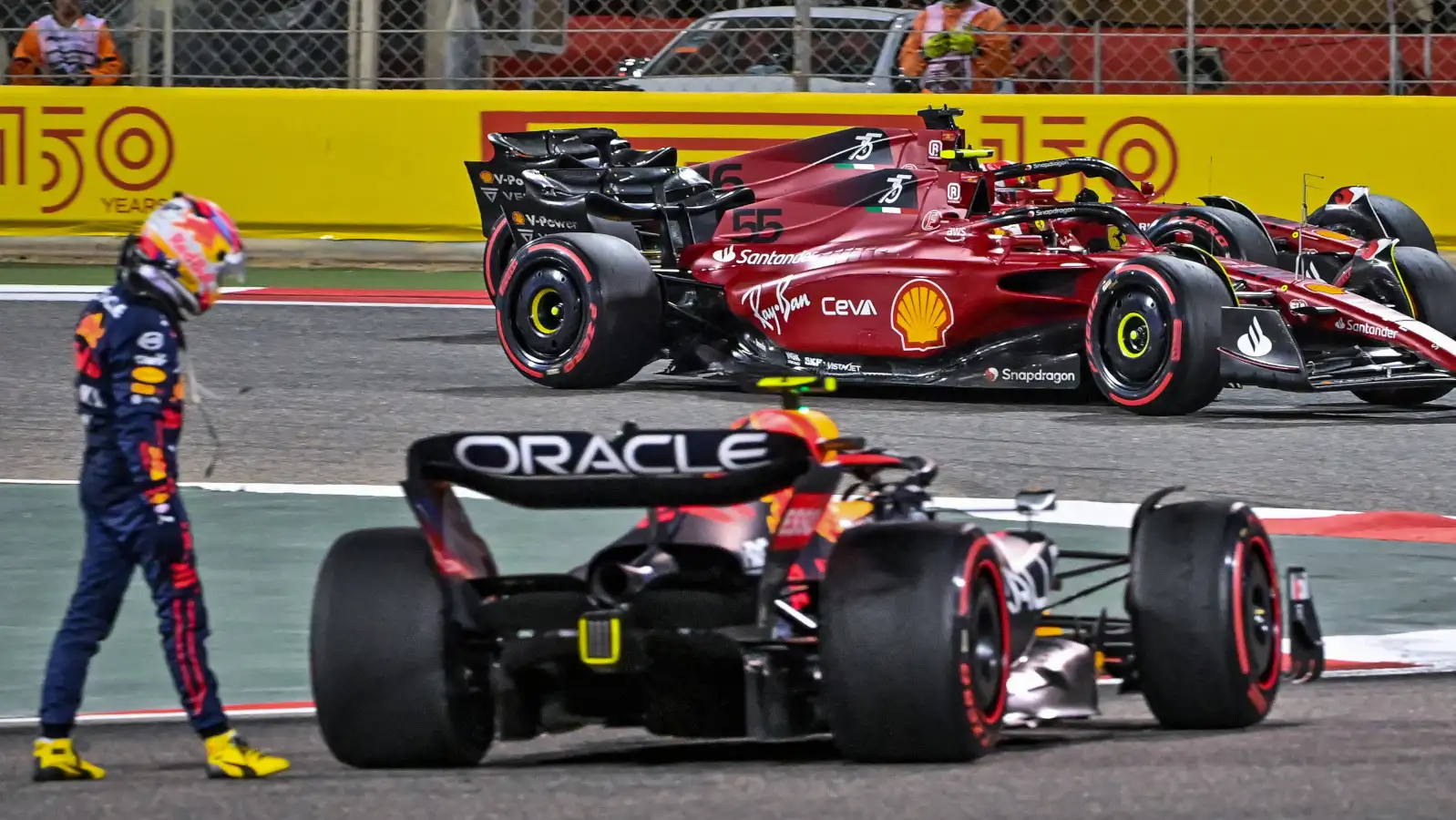 From brake issues to fuel pump problems, Helmut Marko says it felt "very bitter" as Red Bull recorded a double DNF to start the 2022 championship.
Max Verstappen took on Charles Leclerc for the Bahrain Grand Prix win while his team-mate Sergio Perez was in the hunt for the podium.
But it all came to nought in the final three laps when both drivers were forced to retire – and that was only the final nail for Red Bull.
Verstappen suffered with brake issues throughout his 54 laps, which made it difficult for the reigning World Champion to attack Leclerc.
It also meant on his out-laps, Red Bull having twice tried to undercut Leclerc in the pit stops, he wasn't able to go as fast as he had wanted, the driver raging at the pit wall over that.
"This is very bitter," Marko said as per Racingnews365.com.
"We had hoped to win but, in the race, we couldn't keep up with Ferrari's pace. They were faster in sector two, but we also lost out on the straights to them.
"We also had brake problems, which forced us to slow ourselves.
"Then we underestimated the undercut. If Max had driven a normal out-lap, he would have been in front of Leclerc. If you are ahead, the world suddenly looks very different."
These two put on one heck of a show!@Charles_Leclerc ⚔️ @Max33Verstappen #BahrainGP #F1 pic.twitter.com/Zl5Szg0qDv

— Formula 1 (@F1) March 20, 2022
He added: "The worst [part] is, of course, the double failure of both cars. At the end, there was something with the fuel supply, but what went wrong? We don't know."
Verstappen retired on lap 55 having been running in second place, the Dutchman crawling into the pits to park his RB18.
That left Perez to fly the flag for Red Bull only for the Mexican driver to spin and stop on the final lap, his engine freezing on him.
Marko explained that it was fuel, or a lack thereof, that caused both DNFs.
"The cause of the failure is the same for both cars," he told Sky Germany. "We couldn't get any more fuel from the tank to the engine. We don't know why exactly that is the case.
"We only know that when we take a close look at the cars. But that's something which has never happened before. We did tests where we ran the cars empty to one litre. So something must have broken."
Verstappen initially thought it was a battery problem, the reigning World Champion complaining of that and also "heavy" power steering as he prepared for the restart after a late Safety Car for Pierre Gasly's burning AlphaTauri.
Marko said: "Something went wrong at Verstappen's pit stop and something was damaged.
"He had to use a lot of strength when turning in, and he knew how to manage it, but then he had problems with the battery, or so Max thought.
"It turned out to be the fuel supply.
"With Max, they had announced themselves in a way, about a lap and a half before that.
"With Perez, we thought the problem had stabilised but, suddenly, he had no power anymore – it was not his fault."
A disastrous weekend for Red Bull
A double DNF for Red Bull left a sour taste at the team on Sunday.