Tilke responds to Abu Dhabi Grand Prix criticism
Hermann Tilke, designer of the Yas Marina Circuit, has said external factors often impact upon his designs, and Abu Dhabi is no different.
The Abu Dhabi Grand Prix serves as Formula 1's season-ending round, and while it was Max Verstappen who dominated the weekend in surprising fashion, considering Mercedes had won every race at Yas Marina since 2014 up to that point, the racing was mediocre at best.
Only two overtakes took place in the last 20 laps of the Abu Dhabi GP, while any passes which did happen during the race in the majority felt too artificial thanks to DRS.
Tilke is accustomed to criticism of his track designs, but with Abu Dhabi, he pointed out that he had to work around limitations, such as the construction of the Yas Hotel which the circuit passes under, a construction which ended up being far bigger than originally planned.
"The Yas Hotel, which is integrated into the circuit, has two hundred rooms," said Tilke in an interview with Der Standard.
"But nine months before the end of construction we were told that the hotel would be twice as big. A part of the circuit would also be built on a part of the road, but that was never realised.
"As a result, we could not play with the camber of the corners, with which we could have built in more dynamics."
The majority of any overtaking action at the Yas Marina Circuit comes at the end of each of the two backs straights which conclude with a heavy braking zone.
But Tilke said the "bends" of the track don't always make it possible for cars to close up enough to each other to attempt overtakes.
"If the bends don't make it possible to get close enough to the car in front of it, it's no use to you," he continued.
"Faster cars on the straight can no longer catch up with this backlog. The Yas Marina Circuit in Abu Dhabi suffers from this phenomenon.
"It also depends on the aerodynamics of the cars, so hopefully that changes with the new regulations [in 2022]."
Also, the fact that drivers are making very few mistakes come Sunday makes finding an overtaking opportunity more difficult.
"If the driver behind doesn't make a mistake, he can get past. In Formula One it's a bit trickier though because that's where the best drivers in the world drive.
"They make mistakes on Fridays, but virtually not on Sundays. They also have the best technicians. There are many factors, including tyre wear, that also play a role."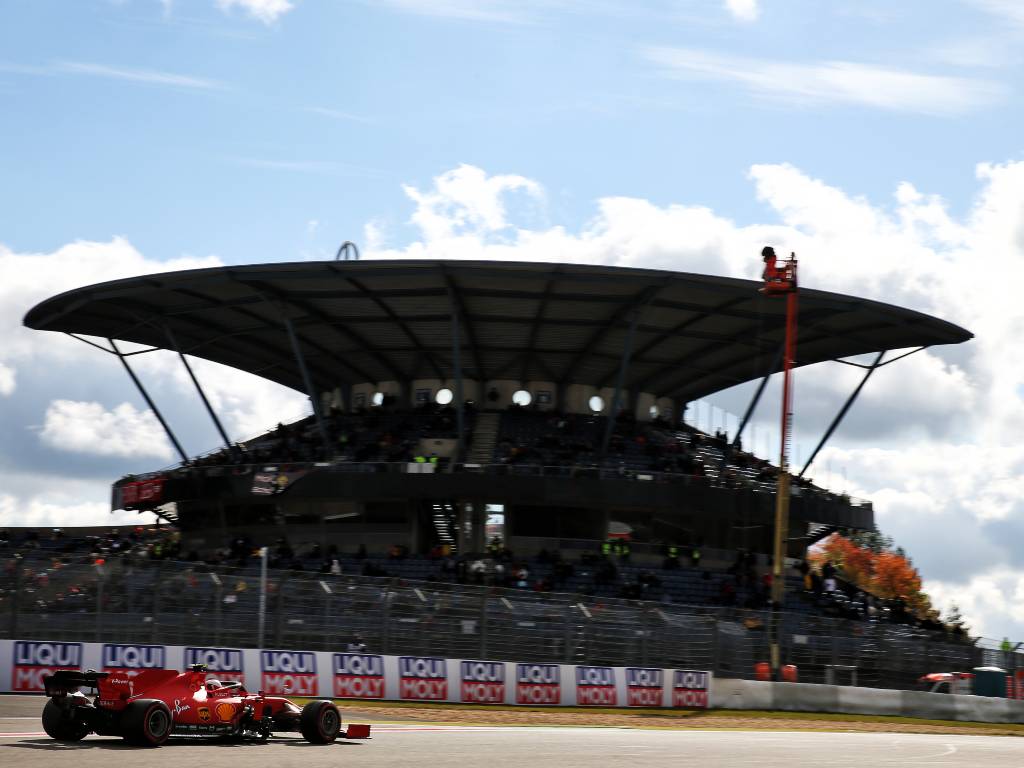 2020 was an exciting season for the fact that we got to see classic venues such as the Nurburgring, Istanbul Park and Imola return to the calendar.
But when asked if fans are wanting to see more classic venues like these return, Tilke pointed out that they get their reputation from years of events and memorable moments, and maybe not always from their design.
"Because there have been dramatic battles or battles in the rain," he replied.
"That's what makes a track appeal to the fans. They have built up their tradition over the years, it takes time.
"The first races in Bahrain were boring and I got a sh*tstorm. After that, however, there were a number of exciting races. Where two cars drove side-by-side through the bend or a lap-long fight between Lewis Hamilton and Nico Rosberg.
"It is not always possible to estimate how a route develops. Abu Dhabi also had a few highlights."
Follow us on Twitter @Planet_F1, like our Facebook page and join us on Instagram!